If you are bored with the old look of your Windows PC/Laptop then you should try some new Rainmeter skins. It will make your desktop look cool. These themes are for those people who are fed up with the bored icon packs. You can give your PC a new look as you just have to pick one Rainmeter skin for your PC. These skins are very easy to customize and can turn your computer into something else.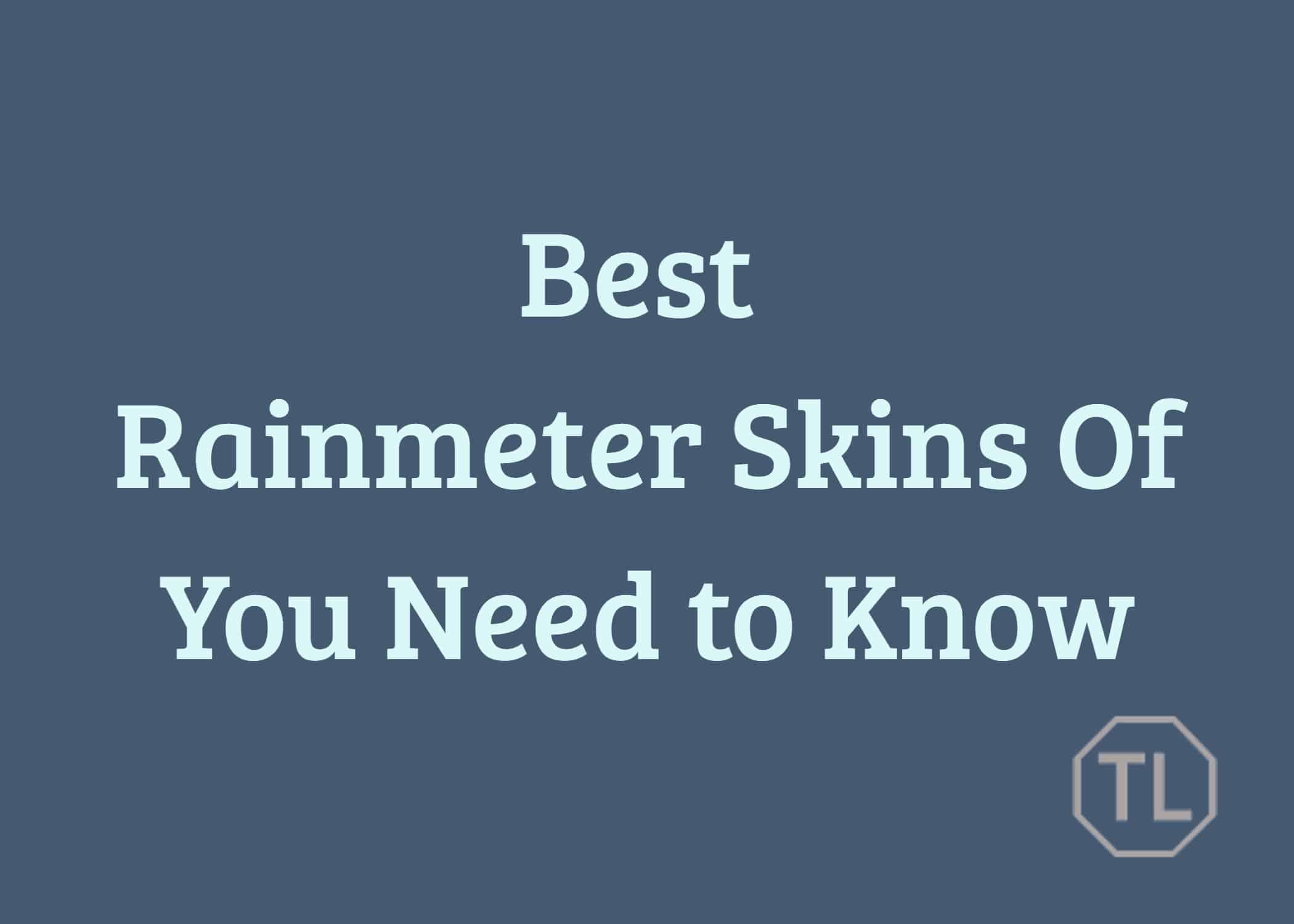 Well, there are lots of applications available in the market which will assist you to customize your PC but Rainmeter is the most favorable for this purpose. In this article, we will discuss some of these Rainmeter skin that gives your PC a new look.
What is Rainmeter Skin?
Taking about Rainmeter, it is an open source software which is made to give your PC a new look. It will help you to customize your windows. You can customize it in infinite ways as it is extremely powerful and can take you to extreme limits of customization. Customization is quite an easy process and the most important ingredient is your imagination.
Basically, the primary function of Rainmeter is to customize everything present on your PC screen. You can turn your battery icon, desktop background, Wi-Fi icon, volume icon, etc. In order to make use of this Rainmeter theme, you just need to download the application and install the desired skin. This is quite an easy process and we will assist you with this.
How to Download Rainmeter Skin?
It is software which will customize the look of your PC with the help of your imagination. If you want to download and install the Rainmeter then you can follow the below steps:
Firstly you need to visit the official website of Rainmeter.
Now, download the Rainmeter by clicking on the Download Final button on the screen.Don't choose beta release as it may be buggy.
Then click on the downloaded setup file and install the application.
That's how you can download the file and install it on your PC. The installation process is nothing different from any other application installation.
Steps to Install Rainmeter Skin on Your PC
After downloading and installing the Rainmeter skin, you need to install some of the Rainmeter themes from your application. Here we have enlisted the detailed guidelines to install the Rainmeter skin or Rainmeter theme:
Firstly, you need to pick one Rainmeter theme and then download it on your PC. The downloading process is common for all the themes, so you just have to pick one most appropriate skin for window PC.
Once you download the desired theme then you need to extract the file with the help of WinRAR application. The downloaded file will be in Zip type.
Now, you need to copy the Rainmeter skin to a Rainmeter skin folder which will be located at Computer -> Documents -> Rainmeter -> skins.
Click on the Rainmeter icon and you will observe that the skin is available in the Rainmeter application. Now you can select that theme.
That's how you can install the theme on your window PC and you can similarly change the theme according to your choice.
5 Best Rainmeter Theme and Skins
You can download and install the Rainmeter theme very easily but choosing an appropriate theme is difficult. All of the themes are awesome and that is why people find it difficult to choose a particular one. Here, we have one of the best Rainmeter themes for your window PC.
1. Battlefield 3
This theme is specially made for the gamers. If you like to play games then you must try this theme. It is a gaming Rainmeter theme. It contains lots of desktop background and cool colors. You can customize your desktop according to your choice. There is one interesting feature about this theme that you can customize rocket docks as it has shortcuts for most useful applications. So don't hesitate just download this skin and give your PC a gamer look.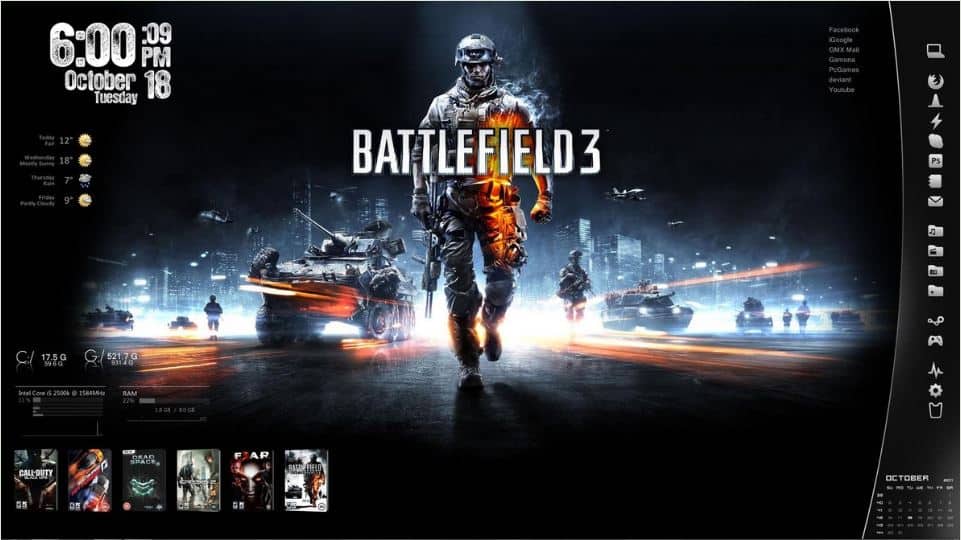 2. Windows 2019
This theme is completely based on futuristic views of your windows UI. It is one of the most downloaded themes on the net. It is one of the fastest spreading themes among the users. You can customize this skin from top to bottom. The most awesome part about this theme is that you customize everything on your PC. It is loaded with eye-catchy backgrounds.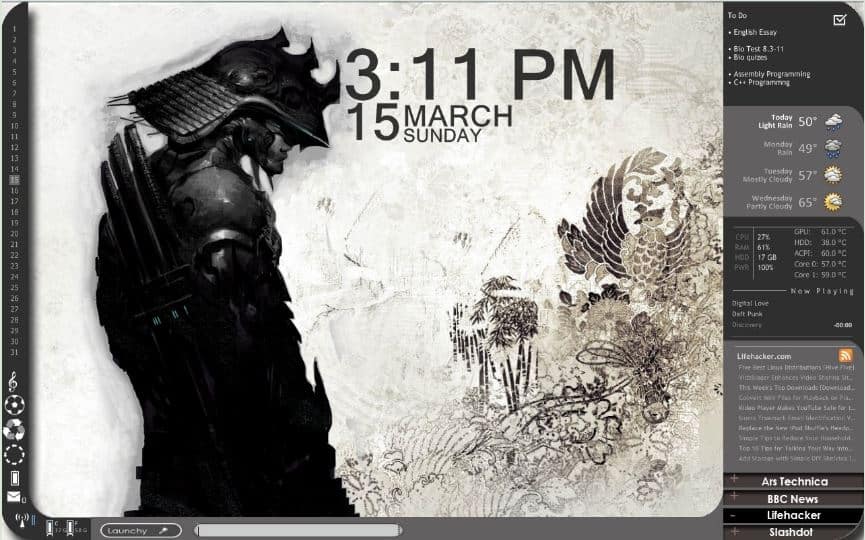 3. Eker Lina
It is one of the most beautiful Rainmeter skin on the net. If you are looking for a beautiful and cool theme then this theme is the best option for your PC. This theme is a combination of a simple interface with powerful terms of features. It comes in two color variations as light and dark color. So you can choose your desired variant and set it on your desktop. You don't have to pay a single penny for this theme.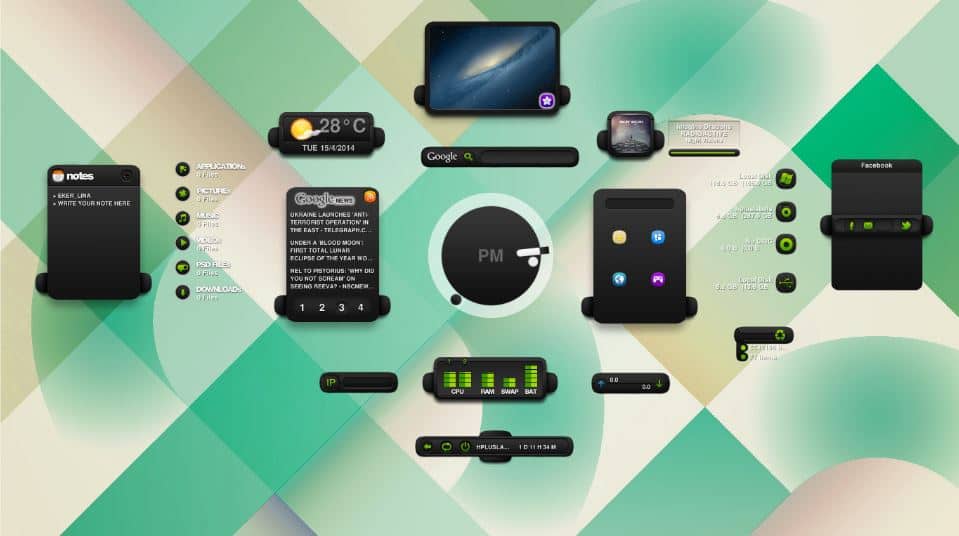 4. Senja Suite
This theme is completely based on the anime character and this theme is specially made for all the Senja Suite. If you like Senja Suite then you must try this theme. It is one of the most lightweight themes and it will not consume much memory of your PC. It is loaded with animation and icon packs that will reconstruct your desktop in Senja Suite from. This theme is not free of cost as you need to purchase it first.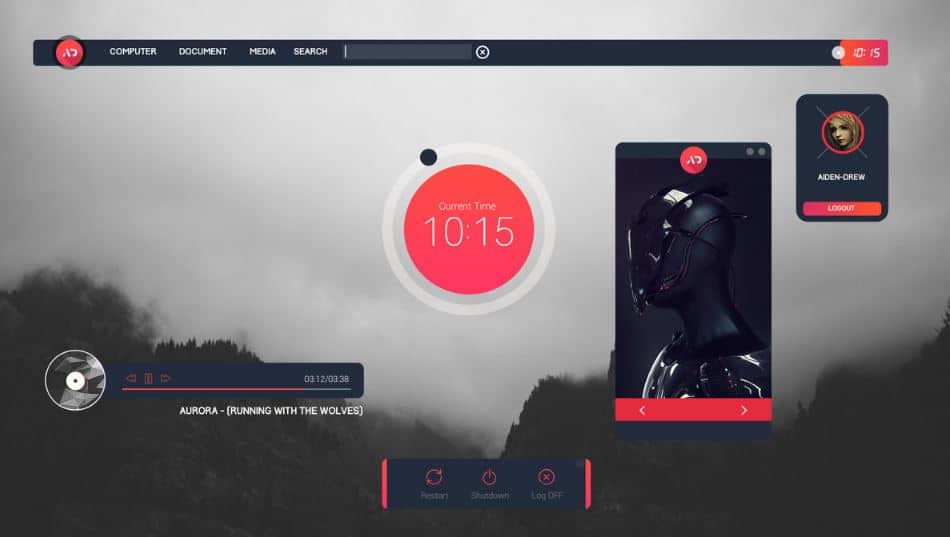 5. Before Dawn
It is one of the simplest themes that you ever see. It is only 29.5 KB which make it quite simple. You just have to install this theme and it will be ready to reconstruct your desktop. It contains beautiful icon packs and you will definitely love this theme. The primary feature of this theme is that it can auto-detect the time, local temperature and date.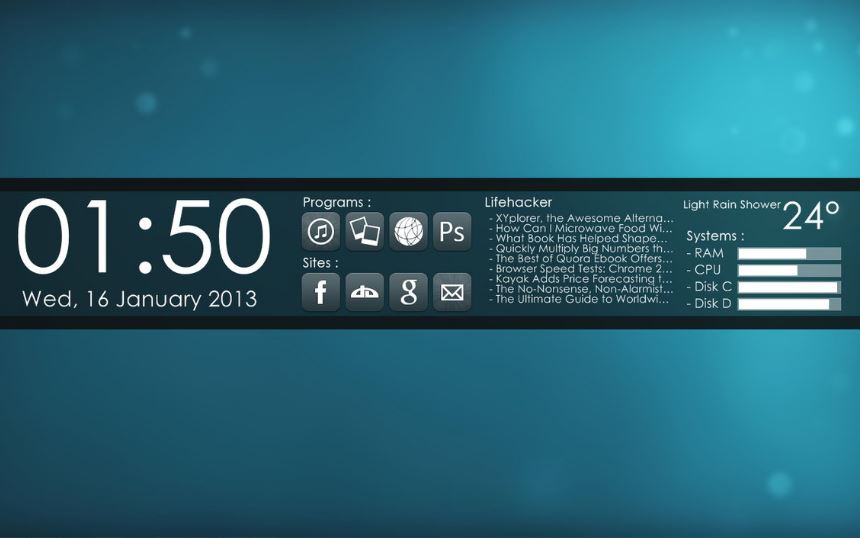 Final thoughts
These are the top most Rainmeter these that we have collected. If you wish to change your desktop appearance then you must try one of the aforementioned themes. They will give you whole new look to your usual common desktop interface as you just have to choose the most appropriate skin for you, hope you like these skins