EPSON L120 is one of the best and commonly used inkjet printer. This printer is made for education purposes, small and medium-sized businesses or households requiring print for business.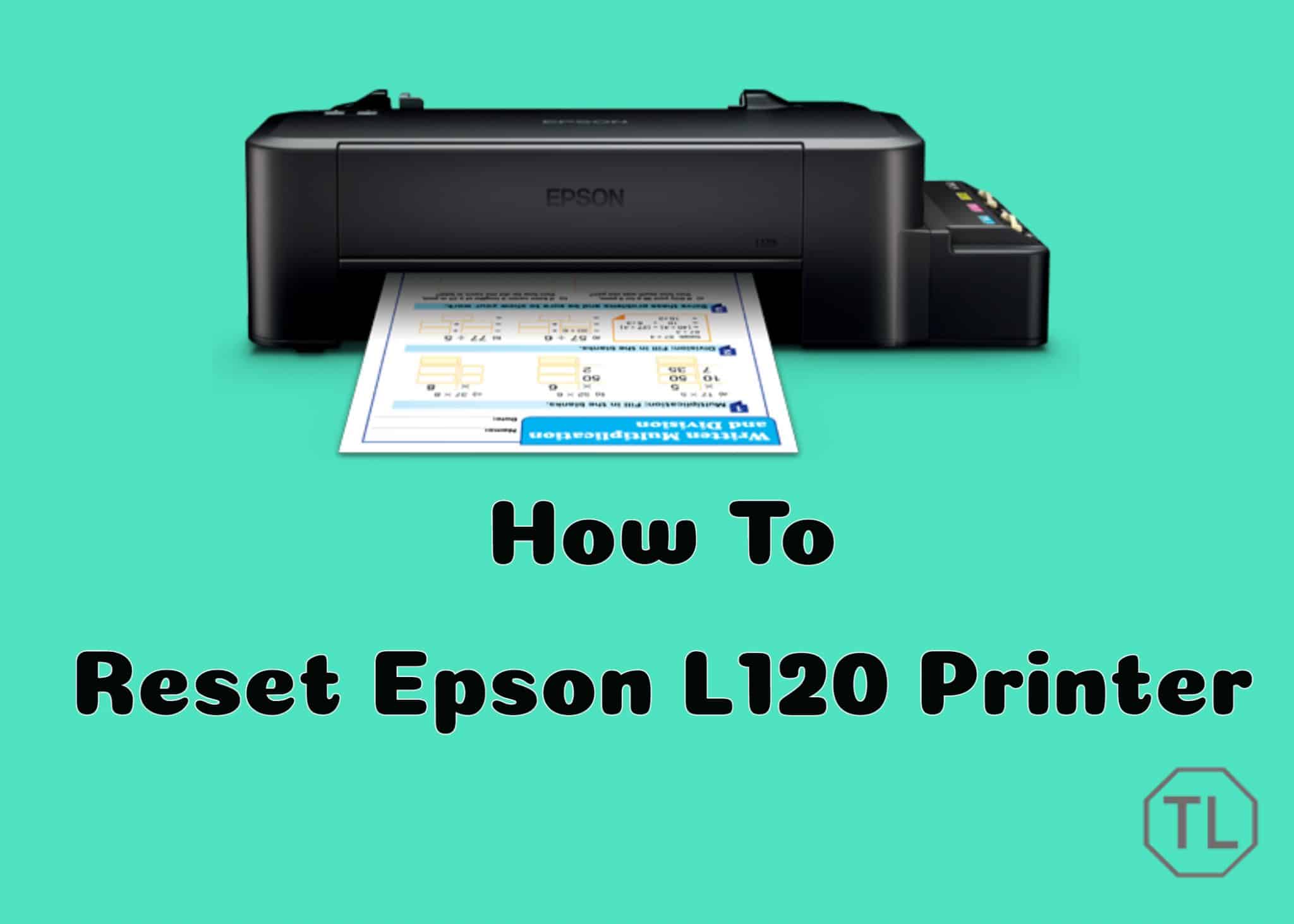 You can buy Epson L120 for your office as well as your home as it provides you the best facility of printing unlimited pages through its color as well as white and black cartridges.  which gives you the best opportunity of enjoying wonderful quality printing services.
The L120 printer is quite easy to set up and operate. To print, the L120 uses four ink colors – cyan, yellow, magenta and black, which makes color printing a best and amazing experience.
How To Reset Epson L120?
Epson L120 Resetter
There is a lot of peoples don't know how the resetter adjustment program of Epson L120 in Epson Printers work. It is not difficult to adjust your Epson L120 inkjet printer by yourself. This will help you to save money by giving the printer for service.
It is one of the worst situations which seriously effects your working capabilities and disturbs you a lot and especially in case if you have some urgent of your work. Once your screen is showing your waste ink pad is full or some other message related to it then it is the time when you need to reset it. It is easy to use Epson l120 resetter. Just follow the below steps to reset Epson L120.
First, click the menu Particular Adjustment Mode.
Now, find the pink button beside the power button and some steady light then you can also go for the resetting program.
Check both Main and Platen Pad Counter specifically.
If you find the pink button beside the power button of your printer is going on blinking constantly. It is another sign that it is seeking a repair now. Click the button and repair.
Now, click ok and after that click Initialization and wait then you will get a popup showing "Please Turn-off the printer". Once you click Ok for it then you will get another popup showing "Please reboot the printer".
Now you can turn them on your printer.
Adjustment Program With The Help Of Software
First, you will download the Epson resetter software.
Once you have downloaded the software extract the file from zipping.
After extraction, you to turn on the printer and select the name of your printer.
Run the AdjProg.exe file and click the accept button.
Then click 'Particular Adjustment Mode' and Select 'Wast Ink Pad Counter' then click Ok button.
Now, Tick on Main Pad Counter checkbox and then click Check button and After checking Main Pad Counter you should click Initialization button.
We have provided you with two different methods of adjusting your Epson L120 inkjet printer. which you can easily follow and get the best results. You can now easily reset your Epson L120 printer easily by using a software or doing it manually by yourself. You will now have a smooth printer which will work fine after the reset process.
Conclusion:
In this session got the idea about Epson L120 Resetter Adjustment Program I think you have got a clear picture with this article. It is very easy and you don't need to worry about failures as it works fine if followed correctly.