A decade or so ago, computers and the internet were just starting to go mainstream, and it became a necessity for businesses to create an online identity, because everyone knew that the future is on the World Wide Web. The dot com craze did finally subside, and in its place came the mobile device craze. With devices becoming smaller, lighter and more portable day by day, most users now prefer to browse the internet and get their work done on tablets and smartphones over desktops and laptops.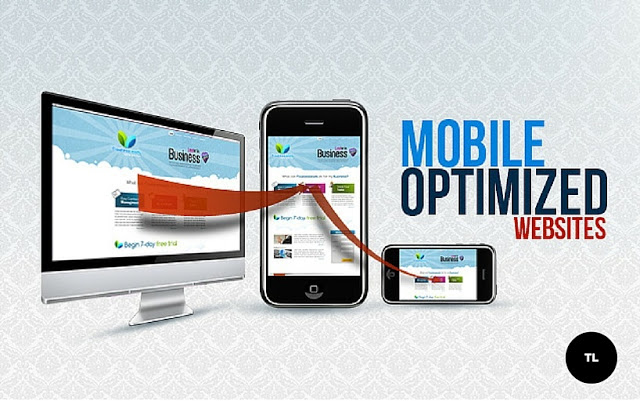 Internet usage statistics around the world are showing that mobile devices are now the most used to browse the World Wide Web. In the United States alone, mobile internet usage is at an all-time high of 51%, compared to 42% from desktops and laptops.
Considering the fact that high speed internet is getting more accessible around the world, and desktops/laptops are a more significant investment, millions of users are finding it easier to invest in a smartphone with mobile data packages. This brings us to the important question of mobile optimization for online businesses. Similar to any other business, even the adult world has to be optimized for mobile devices because of recent growth. If those statistics weren't enough for you to really start concentrating on mobile optimization for your adult website business, here's more information that reinforces this fact:
Quick Loading Means More Visitors
When you have users looking for their porn fix on the go, they probably don't have the time to wait around for a poorly optimized site to load. If your website is optimized and loads quickly, you'll gain a lot more visitors than the competitor who hasn't bothered to work on their mobile site. This way, you'll also have returning visitors, because they know they can count on your content and delivery speed.
Google Loves Mobile Optimized Sites
The one thing that every website or online business owner wants is more traffic. And the best way to get more traffic is through search engines, specifically the largest one, Google. If, through SEO, your website ranks up high on the first page, you're pretty much guaranteed high traffic. It's been observed that more than 90% of users don't go past the first page of Google's search results, so you can imagine the traffic loss from not being on the first page. To get to that pedestal however, your website needs to be highly optimized for mobile devices as well. Google is very particular about strong mobile websites, so make sure you're adhering to all their rules.
Don't Mistake Responsiveness for Mobile Optimized
Starting an adult site is quite aggressive for the search engines. Now that we're talking about what Google loves, you also need to know that contrary to popular belief, responsive websites are NOT necessarily mobile optimized. By mobile optimized, we mean websites that are actually built for mobile devices, not just sites that resize themselves. Take a little more time, spend a little more resources and get yourself a real mobile optimized website, the payoffs in the end are much larger.
Ease of Use Means More Business
The entire reason people are using mobile devices more than desktops/laptops is because it's much easier to use. A device that can fulfill all your needs AND fits in your pocket is obviously more attractive than a device that does all of that but is not portable. The idea is ease of use. Now, if there's a device that lets them browse the internet, but the content they want isn't easy to access, the entire purpose is defeated, so mobile optimization should focus on ease of use. Create an attractive mobile website that's easy to navigate and use, and see your revenue skyrocket.
Mobile Users Are Better Customers
Research shows that mobile users are more likely to spend on items online over their other counterparts, but they spend smaller amounts. Mobile users account for the lowest dollar amount per transaction, and frequently spend on items that are below $10 in value. Larger purchases are usually made on desktops and laptops, but subscriptions, media content and similar items are purchased more frequently on mobile devices, which is what the adult industry pretty much thrives on. Use this information to your advantage!
Mobile Optimized Websites Require Different Strategies
One infallible truth about mobile websites is that there's a lot less real estate than full-fledged websites, so a half-assed attempt at a mobile website will do you more harm than good. If a large proportion of your traffic is turned off by a lazily made website, they probably wouldn't give you a chance on desktops/laptops as well. Mobile optimized websites that are properly made concentrate on how to best use the limited space, how to load as quick as possible, and display the business or site's unique value proposition as prominently as possible.