If you are a digital nomad, you are probably looking for a place where living expenses are low, and internet connections are strong. But finding a fast and strong internet connection at a low price can be challenging.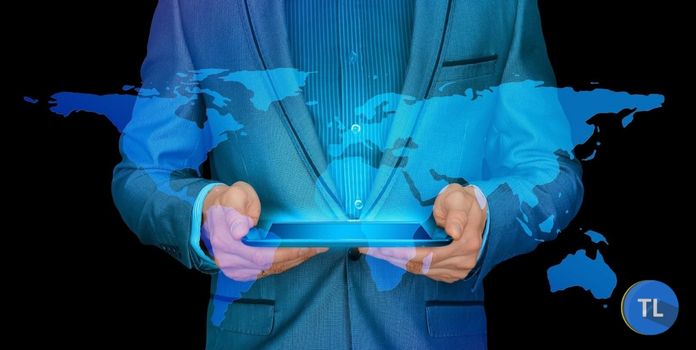 Most people want to connect with broadband internet packages because they have several features and benefits. A survey was carried out by keeping broadband deals in mind for almost 200 countries.
So here are the countries with the cheapest internet in the world in 2023.
Countries With Cheapest Internet in the World
1. Syria
Syria comes in at no 1 when it comes to internet prices. It offers broadband connection at 9.60 dollars per month. This makes it the cheapest in the world. But not many foreign people or digital nomads want to live there due to political unrest.
This is the primary concern among people. The countries that offer cheap prices for strong internet connections are mostly facing trouble. This includes civil wars, political unrest, and more.
Even if the country is beautiful and the cost of living is low, people are less likely to go there just for the cheap internet facilities.
Even in the most remote regions, people can easily compare broadband providers and choose the best offers.
2. Sudan
In Sudan, the monthly broadband package can cost up to 14 US dollars. Sudan remains among the top countries for the cheapest mobile data in Africa. Charges are only 0.75 US dollars for 1 gigabyte of mobile data.
Similar to Syria, political unrest, conflict, and civil war are common. It is not deemed safe to go there. So it is very difficult to take advantage of this great internet price when a person cannot even go there.
3. Belarus
Living expenses in Belarus are pretty low, which means reasonable broadband internet prices. On average, a person is charged up to 15 to 16 US dollars monthly in Belarus. 
Living expenses are also quite low as compared to the USA. They are almost 40 percent lower than any other European country and 50 percent lower than the USA.
Although it's a part of the EU, its proximity to Russia does not make it the safest country. According to a travel advisory, it is risky and not safe to travel to Belarus.
Of course, there are platforms to help you find the best deals, such as ones to help you find the best broadband providers nz. These can prove invaluable when it comes to helping you to find the best deals by location.
4. Ukraine
Ukraine used to be one of the best countries to visit and live in for locals, tourists, and digital nomads. Low living expenses and reasonable internet prices made it attractive to many people.
Internet in Ukraine costs up to 18 US dollars monthly or even lower with customized packages. But due to the recent war and unrest, the prices fluctuate, and blackouts are common.
Traveling there is unsafe, so people can no longer take advantage of the cheap internet that Ukraine provides.
5. Russia
In Russia, Internet prices can go up to 20 US dollars for a full package. There are other packages available that are even cheaper. Compared to the USA, living expenses are almost 40 percent lower.
Other Regions
European destinations such as France, Germany, and Italy are some of the countries which provide the cheapest rates for monthly broadband packages. Still, compared to African and South Asian countries, the prices are quite high.
In the east of Europe, Russia has a leading name in better internet packages, with both broadband and mobile data available at reasonable prices.
In the Asian region, Sri Lanka is among the cheapest countries when it comes to internet prices. You can even find great broadband packages at 6 US dollars. This is followed by Iran and Nepal.
On the other hand, Maldives and Brunei are among the most expensive countries for internet in Asia.
Internet in Bermuda is quite expensive, charging up to 130 US dollars per month. Canada is among the cheapest regions for internet prices in North America. Mexico also provides cheap offers for broadband connections. However, Panama is very expensive.
Of course, no matter how good your internet connection and in any region, there can still be outages. You can easily check internet outages in your region from the internet outage checker.
Some key points of the survey:
On average, on a global level, monthly internet package price has decreased by 0.12 dollars yearly since 2017
Laos, Papua, Mauritania, Namibia, and Paraguay are among the most expensive countries for internet
Mauritania, the most expensive broadband network owner, charges up to 800 dollars per month
Ukraine and Syria are among the list of countries offering the cheapest rates for internet packages
Sub-Saharan African countries are among the most expensive countries to charge for Wifi
All in All
In every region of the world, there are countries providing internet at very reasonable prices, while others in the same area are quite expensive. If the internet speed is good, the connection is strong, and the price is low, it's a win-win situation.
But generally, it seems that the countries offering the best prices for internet packages are not always the best ones to travel to. So, unfortunately, the countries providing the cheapest internet monthly might not be the best ones to live in.