Reliance Jio is finally announced at Annual General Meet (AGM) of Reliance Industries Limited. Reliance Jio is a true 4G network which is totally future ready and more exiting offers along with the announcement. Reliance Jio sims will be available from September 5th 2016. Check the list of most important things announced in AGM.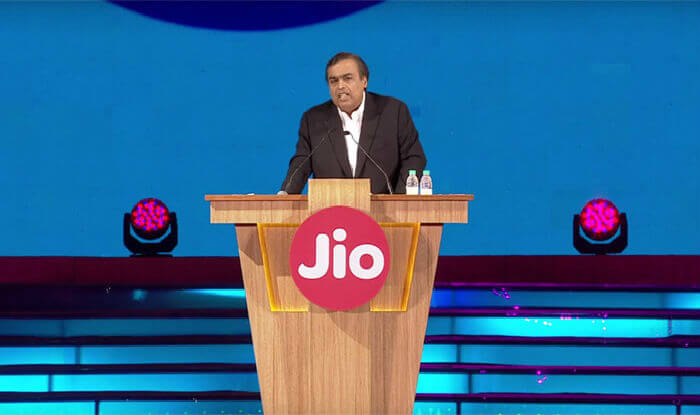 1. Free Voice Calls forever
This is the biggest announcement which claims that you will no longer get charged for calls. All your calls to any network will be free forever by using jio sim. They also claimed that calls will be high quality and this is also true because all the calls will use VoLTE (4G LTE). They also said you will be only charged for data but not for calls.
2. Affordable 4G Data plans ever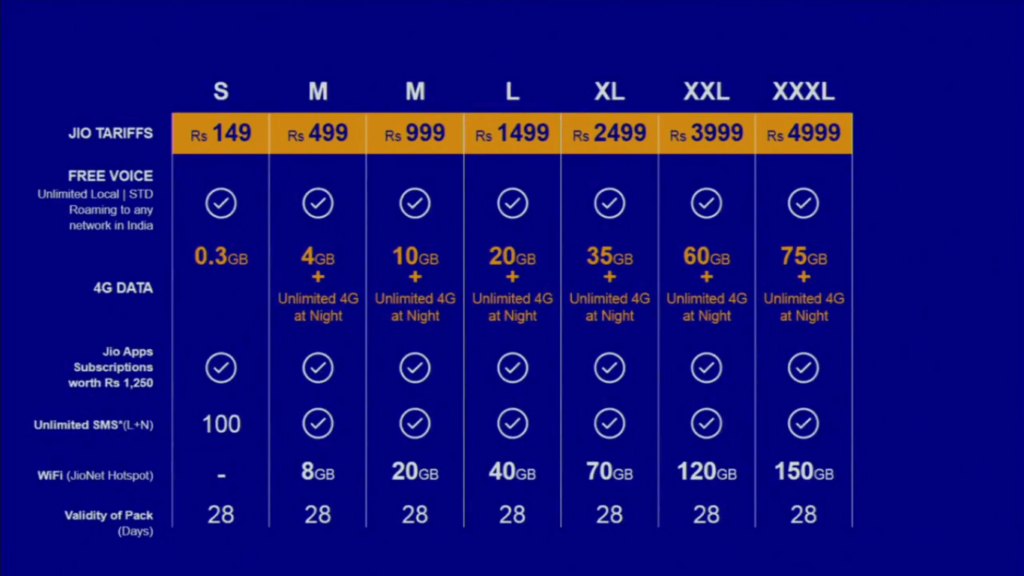 Have you remembered the revolutionary 1paise/second plan from Docomo? Decomo really changed the way calls will be charged and all the operators followed Docomo. But now Reliance many a dream like announcement about 4G data plans. Reliance jio will offer you 4G data at very affordable price as low as Rs. 50/GB which is 1/10 of the charges other operator charge for a 4G plan. This is really a game changer in the mobile network industry. They posted some of the plans ranging from Rs. 149 to Rs. 4999 which includes free voice calls/sms and unlimited 4G night data.
3. Exiting Jio Welcome Offer
This is one of the major highlight in the announment where Mr. Mukesh Ambani announced that "Jio sims will be available to the users for free along with free calls/data/sms and all jio app services until December 31st 2016". This is really is booming introductory offer ever introduced.
4. LYF Smartphones will be available starting at Rs. 2999
They not only announced the best plans but also announced that LYF mobiles with 4G LTE and VoLTE support will be available at very lowest price of starting Rs. 2999 which also includes a Jio Sim with all its advantages.
5. JioFi devices starting at Rs. 1999
JioFi is wifi hotstop using which you can connect upto 31 devices which offer maximum 4G speed. Before this announcement JioFi is available at Rs. 2899 but now we have even cheaper option ranging from Rs. 1999 and you will get double the data you get for normal Jio 4G data pack and also includes the Jio Welcome offer.
6. Jio Student Offer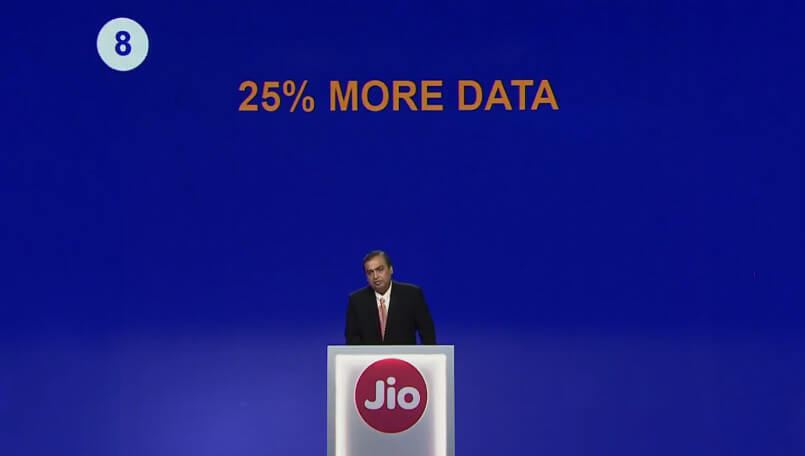 If you are student here is good news with Jio student offer all the students will get 25% more data than the traditional data plan which all the regular users will get. To claim your student offer you just need to submit your valid Student ID.
7. App subscription worth Rs. 15000 for free
Here comes another surprise from Jio which offers 1-year premium Jio services which includes JioPlay (or JioTV), JioOnDemand, JioDrive, JioMags, JioXpressNews, JioSecurity, JioNews, etc will be available for free to all its users. You just need to download Myjio app on your smartphone which includes a bundle of all above mentioned apps and enjoy Jio services for a year.
8. Aadhaar based quick signup
Now availing Jio sim will be easy by using your Aadhaar car. Just walk in to nearest Reliance Digital store with your Aadhaar card and get Jio sim within 5 mins.
9. No More Blackout Days
Blackout days are those where our current voice/SMS packs will no longer work on those days. Now with Reliance Jio you will no need to worry about those blackout days because they claimed to have no extra charges on blackout days.
10. Jio Fibernet and Hotspots
Reliance Jio is also working on placing Wi-Fi Hotspots with name JioNet across India and will be available to the users. They claimed that they will be placing 1 million hotspots by the middle of 2017. They also announced that they are also working on Jio Fibernet which will offer intrenet speeds at 1 Gbps.
Below is the video of entire forecast