Everyone loves music. We've all got different tastes in music, everyone likes a different genre, and be it pop, jazz, blue, or EDM. There are many apps available online that offer you all the music you want, at one place. Today we are going to talk about one such amazing app, Audials Radio. Audials Radio is online radio app which covers thousands of radios (more than 80k) stations of different genres ( more than 120 ) from all over the world, and not only that, it also offers videos and podcasts!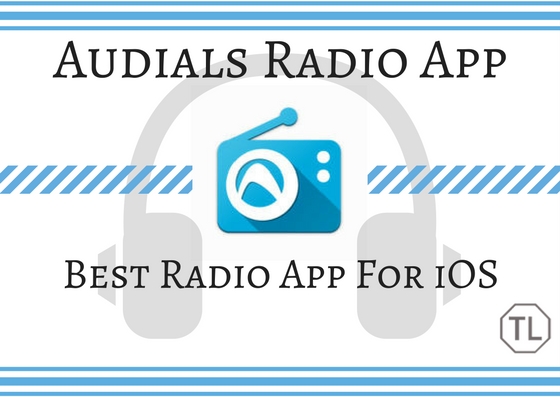 Audials Radio is available for almost all type of devices it is available for Windows PC and Android and iOS based smartphones and tablet.
Exploring Audials Radio App
Auidals Radio is a free online radio app which allows its users to listen to thousands of stations across hundreds of genres. The app is easy, fun, and fast to use. Let's discuss some of its main features.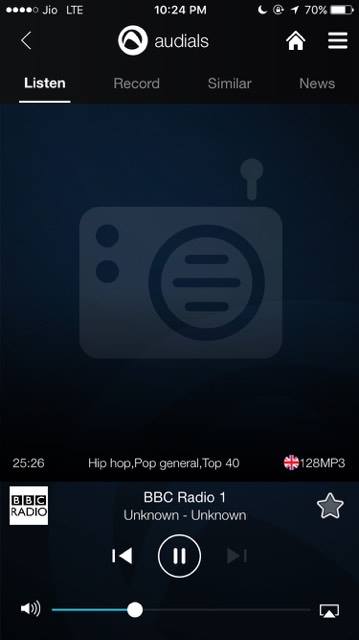 1. The app is very user-friendly and makes sure that the user's requirements are fulfilled. It allows them to search for a radio station by entering a name of the station, artist name, language, country, etc. Or users can also search for the top list of radio stations. Besides, the app also shows location based local radio stations to make it more convenient for you.
2. It makes its users see songs lists, artist, albums network information, etc. before listening so that they can choose radio station accordingly.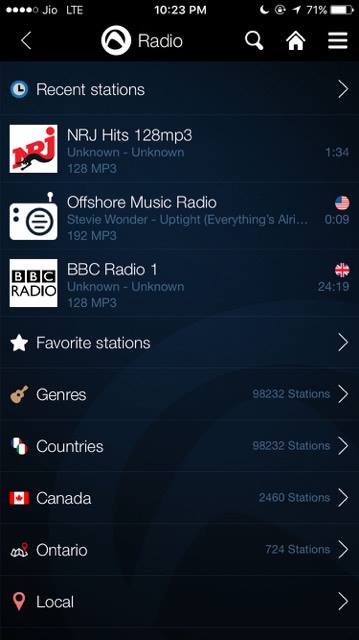 4. It makes its users record any song so that they can enjoy it later. It also shows location based local radio stations for more convenience of its users.
5. Its tracks down users listening habits and suggests stations accordingly.
6. More Personalization: You can personalize your Audials app according to yourself like you can mark your favorite radio stations and can organize them in a proper manner so that you can access them later in one go. You can also pin your favorite genres, artists, or countries to your home screen.
7. Videos and Podcasts: More than 120,000 Videos and Podcasts are there covering almost all types of genres which you may like to view, viz. News, previews for video games, comedy, science, movies, sports, language, etc.
The Interface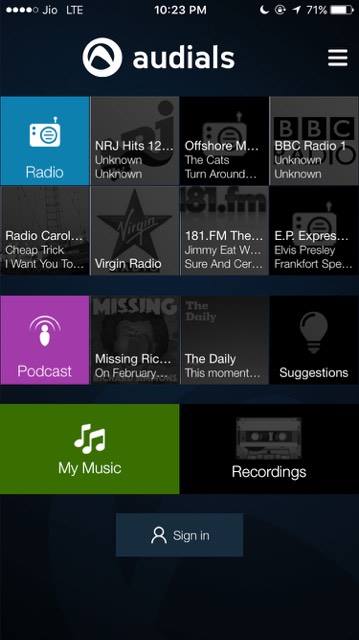 As mentioned above, the app has an amazing interface, and it allows you to access all music with just a few simple clicks. After opening the app you can just click on the search button and search easily for any radio station you want. The app even has a 'pin' button by which you can pin your favorite radio station.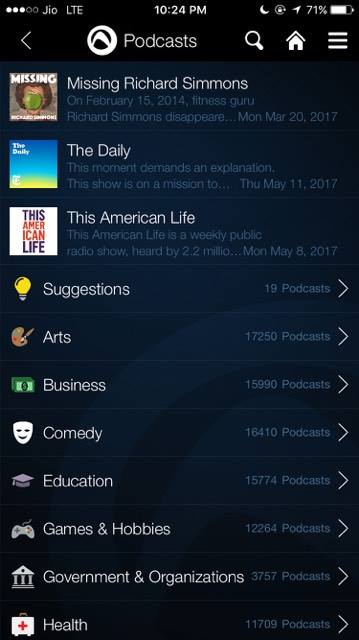 The podcast section is easy to use as well, it shows you thumbnails of various popular podcasts and videos, and you can easily click on your favorite genre.
Pros:
1. The app, unlike others in this field, is absolutely FREe and has no annoying ads at all. This is probably the best point associated with it, as most of the apps of the same type are either very expensive or contain hundreds of annoying ads, which constantly keep popping up between your music and make it a bad experience for you.
2. The availability of Audials Radio app is also are very big plus point as it is available for almost all types of devices.
3. The interface of the app is super responsive, and yes it is very attractive also. Both light and black themes are very attractive.
4. Super responsive customer support is also plus point with it, and Audials Radio team brings updates very frequently, which is also very good.
Cons:
We understand every app review is supposed to have pros and cons, but we cannot disapprove an app just for the sake of it. The app is small, easy, and perfect. No cons from our point of view.
Final Verdict
Overall, Audials app for iOS is really good for what it provides and how it works in a simple way. The best thing is it's totally free to use and has no limitations in usage. Take a good look, and don't just believe us, try the app for yourself too.