Being a serious and long-term blogger you must have used many hosting services but we need to use the best one. Choosing the best hosting services is a very hectic task. We must choose a hosting provider based on various factors such as uptime, space (SSD Preferred), bandwidth, support, and price.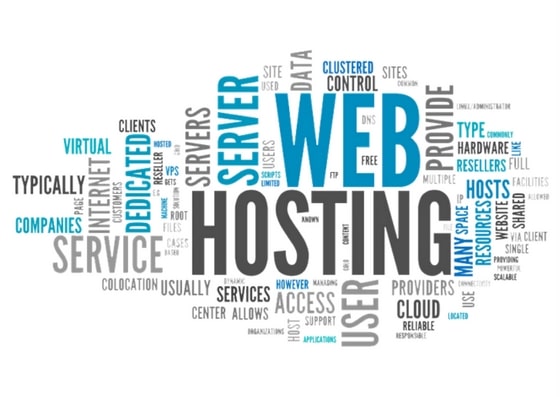 We need to choose the hosting which basically has 24×7 support and 100% uptime. Our blog speed and security is mostly on the hosting service you choose. So, we need to choose the hosting provider wisely.
We have listed top 5 best hosting services in 2017 which help your blog load faster and secure. You can choose any of the listed hosting providers without any doubt as they have the best in class support and 100% uptime with some interesting perks depending on the hosting service you choose.
Best Hosting Services OF 2017
Bluehost is one of the top hosting sites with shared hosting services. WordPress recommends Bluehost as the hosting is optimised for WordPress. They provide best services at very affordable prices.
It is affordable and you can start really quick as compared to the other hosting sites, with fast page loading and good uptime.
2. Wpengine
It is the leading hosting site and is managed in WordPress host category. It is best in service and has about 70K customers in approx. 120 countries, there are plans as per your requirements and this review of WPEngine is a real one.
If you have a traffic of 25K/month you can use this category with $29/month.
If you have a traffic of 100K/month you can use professional category it charges $99/Month.
If 400K/month traffic then business category $249/month.
3. Inmotion Hosting
Inmotion hosting is the U.S Company of the hosting services launched in 2001, they are popular for the support quality. As the company is US Company though you can use this hosting as it is Native American hosting company.
It has also much variety of the plans and offers with unlimited bandwidth and unlimited storage. You get a free domain name and free website transfer services.
Also Check: A2 Hosting Review
4. Kinsta
Many of the sited like shoutmeloud uses kinsta hosting services as they have great traffic on their page per month it goes above millions, you must use this hosting if you have great traffic on your page on the WordPress Site.
It has a plan of $100/month in this you will get unlimited traffic and free migration. Kinsta uses HHVM + Nginx, as it doesn't need any of the cache plugins.
5. Siteground
It is a shared hosting company this hosting has a super cache that means this makes the WordPress blog fast, it is an advanced website optimization solution. Siteground just checks that your blog is able to handle high traffic or not.
Hence this hosting service is good as it will optimize your page and reduce the page loading time and by that, your rank will increase.
These were the top 5 Hosting sites or companies gives you the great hosting services as you can use any of the hosting sites and enjoy running your blog more smooth an love using the blog as effective blogging experiences.