The internet is the collection of various networks which contains billions of web pages about different types of information. It has become the most powerful tool all over the world. You can access any piece of information anywhere at any time.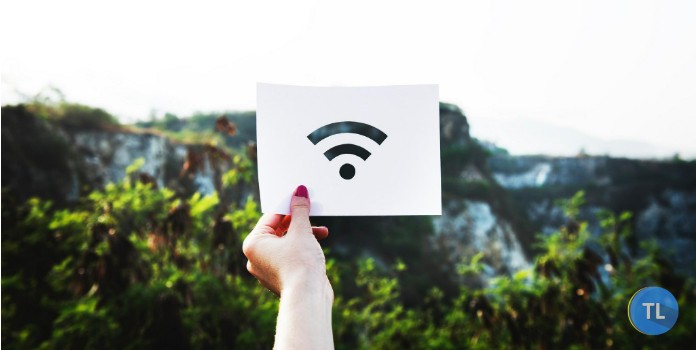 The Internet has played a significant role in our daily life and has become more of an essential home utility. The best part about the internet is that we can able to communicate with our loved ones no matter wherever we are.
There is a famous quote from Stephen Hawking, "We are all connected to the Internet, like neurons in a giant brain."
Now while there are lots of activities that can entertain you on the internet, but accessing the internet requires a high-speed internet connection. People usually assume that high-speed internet comes up with a hefty price.
Somehow it is accurate in some cases, but there are providers like Charter Spectrum which offer high-speed internet at a cost-effective price. We are going to share some of the exceptional internet services which provide blazing-fast internet service and will also conclude the best among them.
Most of you already have known what Verizon is or you must have heard about it. Verizon is the fastest internet service provider in all over the USA. It offers the best internet speed suited for businesses as well as for the public use.
It also offers some DSL connection plans, but it is quite hard to beat their fibre-optic plans. Verizon internet delivers dedicated speeds what they promise to offer in their ads. They offer 500 Mbps speed for both download and uploading.
Along with the super-speed connection, Verizon is also well renowned for their customer service. Now, most of the people have issues about the customer service of the companies, but Verizon ranked the best for their customer service. But people still not entirely satisfied with it because it has some issues.
The speed is limited to 940 Mbps, not exceeding or not even coming near to 1Gbps. They also offer gigabit plans like Charter Spectrum but still won't able to provide full-fledged speed for this plan.
Also, the users have to take a full year contract of service with auto-renewal option, so when they are about to switch while in the agreement they have to pay the termination charges.
2
Charter Spectrum Internet
When we are talking about the high-speed internet, we definitely don't want to miss the Charter Internet Service. Spectrum is a brand name of Charter Communications Company which offers cable internet services in more than 40 states of USA.
Charter Internet offers high-speed internet connection with the starting speed of 200 Mbps and goes up to 1Gbps. Charter Business Internet Gig is a unique service which is especially suited for the businesses. Firms and organizations have to perform numerous high-load tasks on a daily basis which requires ultra-fast internet speed which they can get through this internet gig service.
Also, they offer their services contract-free so that the users can try it without any risk of a penalty fee. It provides no data caps facility which offers unlimited usage of the internet, so no matter whether you want to download a 1080p movie or you want to upload it, you can do it through Charter Spectrum internet.
They offer their service in packages at a reasonable price so the users can save their hard earned money by getting them. Charter provides three times more download speed than AT & T at the same cost. Charter is an award-winning company for their customer service, so when you are thinking about getting its service, you won't have to worry about customer support.
When you are looking for a genuine super-speed internet connection to get for your business than AT&T is the right option for you.
Its business plans provide speeds that go all the way to 1000 Mbps for both downloading as well as uploading with a true gigabit connection. Along with its fibre plans, they also have DSL connection plans which are not bad as well.
Small business can get these DSL connection plans with up to 500 Mbps download speeds. So if there is no availability of the fibre in your area, this DSL surely comes in handy in that case.
AT&T is the best when it comes to speed and service, but when it comes to price, it is just skyrocketing. They offer their service at a lofty price which is not affordable for small business as well as for a normal user. Also, they offer their fibre plans only in 12-month contract.
Conclusion
Now, probably you already have a general idea which is best suited for you. When it's come to price, reliability and customer service, all these things are offered by Charter internet service fair and square.
Verizon has its contract problems, and AT & T is just for the rich people because of its high prices. Call Charter right now to avail the astonishing services of charter internet.