Memories should be kept. Photography is one of the ways in which memories can be stored. As a photographer, it is very important that you make your photos the best. This can only be done by using a good camera.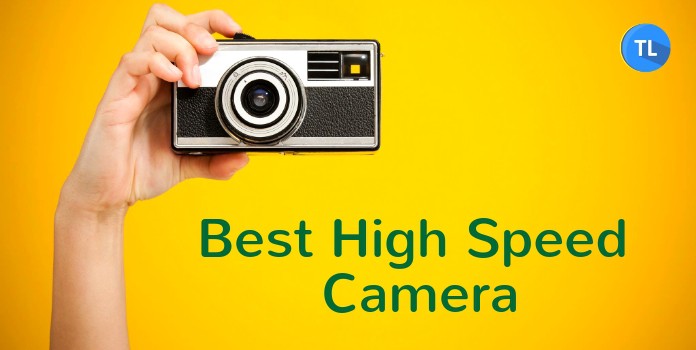 There are different cameras which one can buy. However, you need to check on how the camera you are choosing is effective so that you do not keep buying one camera after another.
The following are the best high-speed cameras that one should buy in case you are tired of regrets.
Best High-Speed Cameras of 2018
Sony PXW-FS5 XDCAM is one of the excellent camcorders which it is available in the market today. It is relatively expensive, making it not possible to be owned by each and every photographer.
However, for the event managers, the camera is the best since it guarantees you the best experience with the clients whom you are capturing their events.
After working effectively for one customer, more customers can use it as a testimonial and so you end up having more clients. Sony PXW-FS5 XDCAM is the best camera for video recording, studio work and recording for documentaries.
Features
Sony PXW-FS5 XDCAM has the following features making it one of the best

The camera is small in size and very light in weight. The user can be able to follow and capture events in motion without feeling fatigue

It contains S-Log2 and Slog3 which enables the capturing of the extended latitude

The camera body is less expensive compared to other brands.

It allows for both manual and auto focusing of features hence no need for you to keep adjusting it while in the field
Canon is best for video recording and news production. It is one of the longtime cameras which nearly all camera operators know about. Having been in the market for a long time had made the camera brand to have the best reputation.
There has not been reporting of its shortcoming. It may have weaknesses but they are overcome by its strengths. If you are not sure about the type of a camera you would want to purchase, then you can give it a try.
The camera also comes in small size and in lightweight hence very effective for news coverage. One special advantage it has over other brands is that it is able to record 4K hence can be well operated even when connected to a microphone adopter.
Features
It supports both CFast cards and SD cards since not limited to memory for storage

It has several menu options which are not in most cameras like the microphone low cut, internal microphone trimming and its sensitivity

Has an independent zoom ring and focus ring for control

It can capture a very high resolution of up to 59.94p.
Canon XC10 K is a professional camcorder which is very simple to use. It comes with a compact model. It is best for video recording although it does the best when it comes to capturing of still photos.
If you just want to begin a new life as a photographer or a videographer, you can start by using this type of camera. Being compact in nature, you really do not need to go through any form of training to handle the camera.
For the graduate journalist, you need not be worried when your employer asks you the type of camera you can handle. Even if you have never used this camera, it is the best you should quote since you can never be stranded when using it.
Features
It has the best lenses which can guarantee the user the best photos and videos

It is compact in nature hence you do not need to carry it in several parts

It is small in size and light in weight hence can be well used even in recording news stories in motion without the user getting too tired.

Its camcorder has a 12 Megapixel sensor which ensures that several pictures are taken at a negligible time interval.
This model is produced by one of the most reliable manufacturers, the Panasonic. If you have been having the goal of owning a camera but have been limited to the high cost of cameras, this brand has you covered.
This camera is professional but cheap in price as compared to any other camera. The best thing to know about this camera is that it has an ability of multitasking.
By using it, you can do a video recording and at the same time be able to slip into the UHD as well as managing the 4K shooting.
Features
It has the longest battery life which can last for about six hours. This helps you to carry out all the activities you planned to do without having to look for an alternative power source while in the field.

It has a slot for an SD card for memory back-up

It has two XLR audio inputs. This can help you to either record sound from the line level input or the microphone or both

The camcorder is light in weight and small hence portable without too much fatigue.
For filmmakers and video producers, this is the best camera for you. It is relatively cheap hence can be purchased by nearly all groups of people as long as you are intending to enjoy your work.
The camera is not complicated in terms of its operations. If you are working with a team which is not well conversant with camera work, you can go for this camera, it will literally spare you much time for training your team.
Every leader would want to have a very serious team which can help him build his or her reputation. Therefore, this camera can be your first partner in video production.
Features
It has an inbuilt wireless Wi-Fi for sharing and transfer of files

The battery system is simple and light in weight

It has ND filters which make the camera interesting to work with

It has a DIGIC DV4 processor which helps in noise reducing when shooting videos.
Conclusion
There are several types of cameras to choose from. However, not every camera that comes your way is best for you.
The above types are the best in the market today, which you can choose from depending on their features and the main purpose why you are choosing to buy one.