Hello there,i'm back with a best Android Assistant from Coolmuster.Are you using an android device?If yes then this post is exclusively for you.There are some situations,Where you want to backup all your android device data including contacts,Media files,SMS and other files into your PC.So fo this we need a File manager to do this job which is
Coolmuster Android Assistant
.This will not only help us to backup your android device data into your PC but provides various functions such as
You can Mass Text your people from your computer very easily using Group Texting function
Effortless Installation and Uninstallation of Apps
Import and export apps very easily and many more features
Supports all major operating systems such as Windows and Mac OS
Supports all kinds of Anroid devices with ease
Let get deep into everything.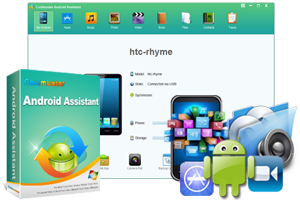 What is the need to have a Android Assistant in PC?
All the softwares in the market are developed from a need and to save our time,make our work easy and provide efficiency.This is also same in case of Android Assistant.There may be situations where your Android smart phone will not have enough memory to store more data which you love the most,the only way to free your memory is to delete some data in order to allocate new data but this will never solve our problem.There is another case,when you have a fear of lossing your mobile phones data or when you want to switch from one android device to another and want to have all data of your previous device.To solve all this problems you must need a File Manager which is Coolmuster Android Assistant.
1 click Backup Everything from your Android Device to PC
By using this File Manager you can easily backup everything from your Android Devices such as smart phones and tablets.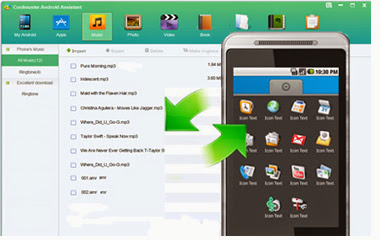 Easily import and export all your data such as contacts,SMS, media files and all other files from your android device to pc.
Restore all your lost data from the PC
Use backup data on all your Android devices such as Smart phone and tablet very easily
Contacts and SMS Assistant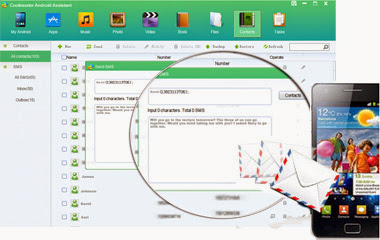 Easily import or export all your contacts through vCards,Windows Address book,Outlook and Windows live mail.You can add,edit and unduplicate all your contacts from your Computer.
Easily import or export SMS messages by saving all your contacts as .xml and .txt file.
You can send bulk number of messeges to multiple people from your Computer which will save your time and effort
Install/Uninstall and Organise All your Apps from PC
If you are instrested in downloading and installing various apps such as games,softwares etc.You can do all these thngs from your PC itself.
You can manage all your apps in your computer
Download unlimited number of apps from playstore to your PC and then install in your Androd Device
Share apps with your friends through SMS,Fcebook and Twitter
Final verdit:
As Coolmaster has a lot of powerfull features which every Android user need.We recommend to have this Android assistant your PC.You can Download Coolmuster Android Assistant Trial version or Buy it for $35.95.