TowelRoot APK is the most popular Android app for rooting your device with a single click. Rooting smartphones is the most common thing these days and people do rooting for various reasons and the most common reason is to get full control over the device and add some extra features. If your device is not rooted then you will miss out some great features.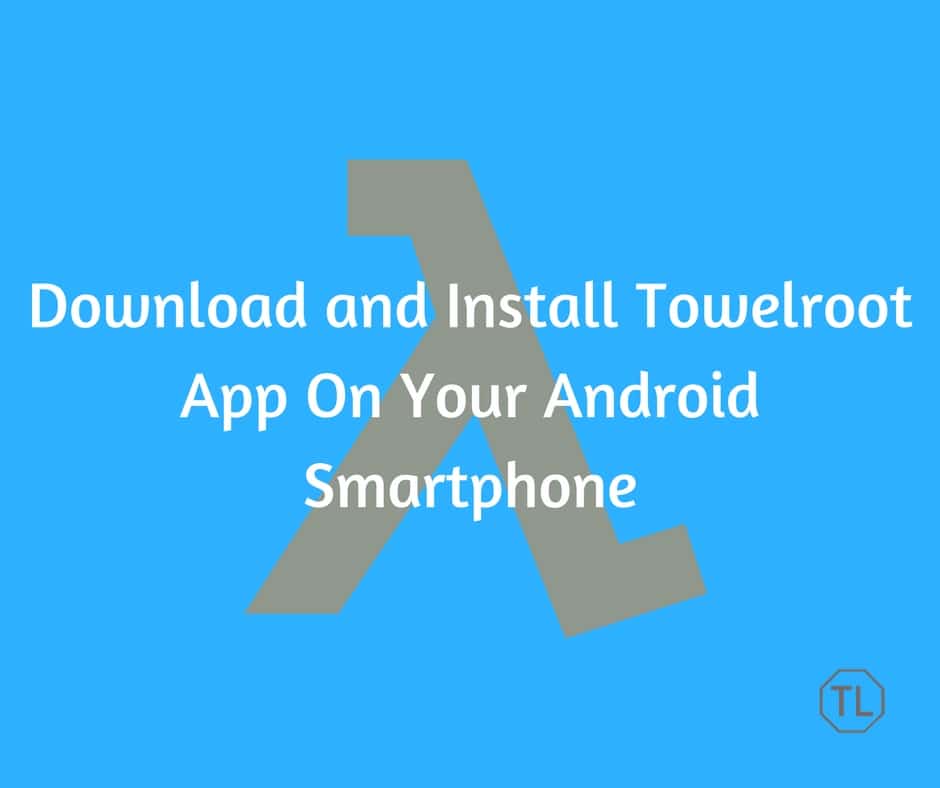 What is TowelRoot?
TowlelRoot is one of the app which can root almost all supported smartphone with a single click. You just need to download TowelRoot apk to root your smartphones. You can root smartphone with android version starting from Gingerbread and it works seamlessly.
You can root many smartphones with the latest version of TowelRoot i.e..,version 5. You don't need to worry about unnecessary flashing of files and get rid of softbrick/hardbrick of your smartphone.
TowelRoot is the safe way to root your smartphone if this app supports your smartphone otherwise you need to go through a lot of steps to root your device. Sometimes, you even get your device damaged.
The only thing is you can't find TowelRoot in playstore because of the Playstore terms and conditions but you can download it from our site and install it manually. You can download the latest version of towelroot apk from towelrootapp.com
How To Install TowelRoot On your Android Smartphone?
You can install TowelRoot app same as you install other APK's on your smartphone. If you are new to installing APK's then follow the below simple steps to install TowelRoot.
1. First, you need to download TowelRoot APK from the above this site by following the clicking the above download button.
2. To install TowelRoot APK on your smartphone, you need to enable Unknown Sources. To enable Unknown Sources, you need to goto Settings > Security and scroll down and enable "Unknown Sources" as shown below.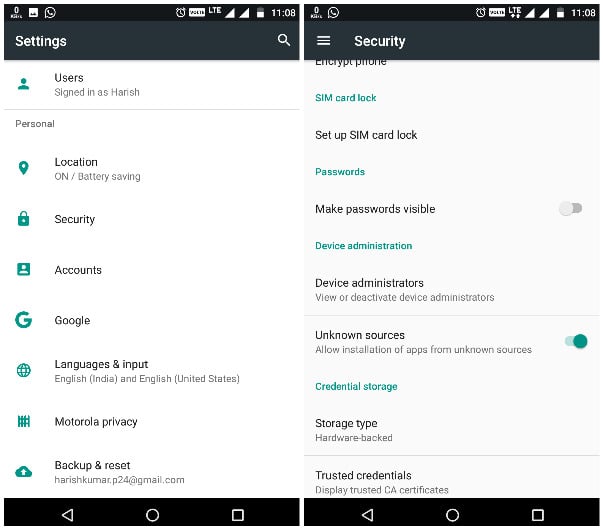 3. Once you enable that option, go to the downloads and open the downloaded towelroot apk to install it. Once you opened it, click on install to install the app without any issues.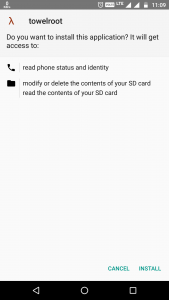 4. You have now successfully installed TowelRoot on your smartphone.
How to Use TowelRoot App?
You can use TowelRoot app very easily. You can root your device with a single click. Follow the below simple steps to root your smartphone very easily.
First, download TowelRoot apk from the link above.
Now open the installed app.
You can now see a single button named "make it ra1n". Just click on it and your root will be started. Once it's successful, your device will be rooted successfully.
You can check whether your smartphone is rooted or not using an app called "Root Checker" which is available in playstore.
Frequently Asked Questions
1. Why is rooting required for a smartphone?
You can do almost anything with your smartphone once you rooted it. You can change or customize the look of your interface and add extra features very easily. You can access all thAndroidid system files and modify those file code. You can literally play with your device if you know the things you can do for a rooted smartphone.
2. Is rooting of the smartphone is safe?
AI i told you, you can have access to almost all files including the Android system files. If any app has root permission, you are in trouble and rooted devices are not as safe as non-rooted devices. If you really want to root your device then you can root it otherwise you will be happy with your non-rooted device.