Unable to figure out how to fix corrupt or damaged firmware? This post sheds light on how professional data recovery services can get you out of such data loss situation when you worried about data and want to recover hard drive data in any case.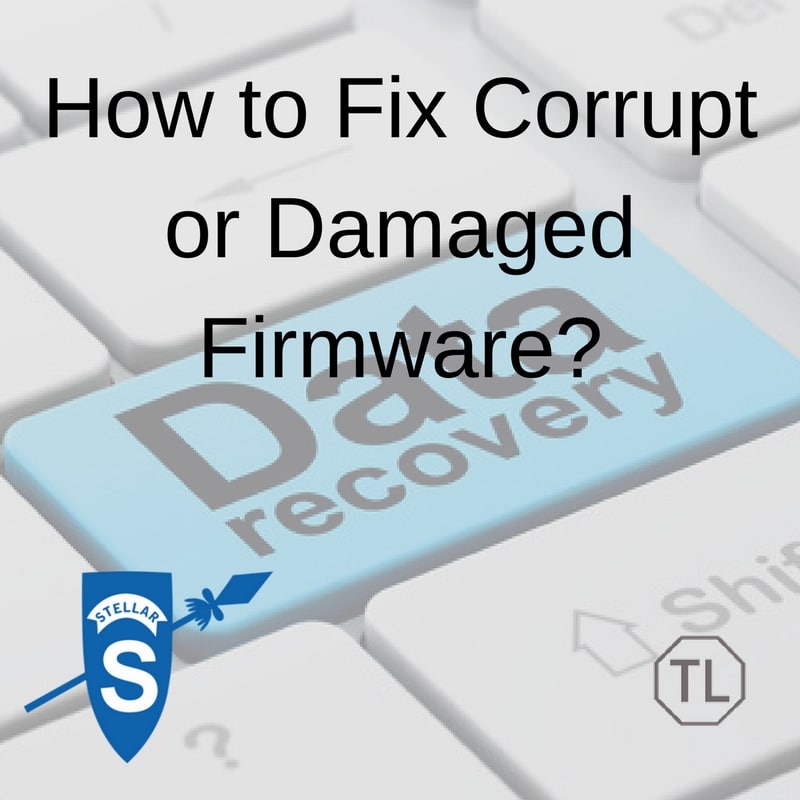 While booting up, your hard drive access firmware to operate correctly before executing instructions from the PC / Laptop. If the firmware is corrupt, inaccessible or damaged, the hard drive will not boot and this may lead to data loss. Further, it's one of the reasons that lead to hard drive failure. That said, it is imperative to have a backup of your important files to restore them under such data loss situations.
Firmware is Required to Operate Device Properly
Firmware is a group of modules written in integrated chips in PCB (Printed Circuit Board) and is responsible for proper functioning of the hard drive. We can say that the firmware is the Operating System of the hard drive and think of HDD as a computer because when the hard drive is powered on, it first boots its own internal program and that internal program is its firmware. If the firmware boots up properly, it executes all commands and passes all self-check-tests so that hard drive is ready for read/write operations.
On the other hand, if the initialization procedures fail due to some reason, then the hard drive is not detected in CMOS and gives an error message stating that hard drive is inaccessible.
Reasons for Firmware Failure
If the firmware is damaged, corrupt or inaccessible, then the data stored on the hard drive becomes inaccessible; hence, it is recommended to always backup your critical data. When you experience such situations, it is necessary to fix damaged firmware in order to resume your work. In layman words, if you're unable to boot your computer, you won't be able to proceed with your work.  That said, reasons which result in firmware failure are as follows:
Power Surges, electrical spikes may damage your hard drive
Hard drive's platter is damaged
Insufficient power supply
Abrupt shut down of your PC/Laptop
Interruption of firmware update
Burnt/Damaged Printed Circuit Board (PCB)
Symptoms of Firmware Failure
When the hard drive's firmware gets damaged, the following symptoms occur:
Your PC/laptop will not recognize the hard drive upon connecting it (external hard drives)
For internal hard drive, your system will not boot up
If the firmware is corrupt, your computer's performance deteriorate and runs slow or stucks in between
The hard drive will stop executing commands from the computer
HDD being recognized by its family names instead of the model number
How to Fix Corrupt or Damaged Firmware?
When firmware failure occurs then the hard drive becomes inaccessible which in turn makes the data stored on it inaccessible as well. Therefore, First things, you should not try to recover data using a software as the hard drive will not boot and any software will not yield the desired result.
Firmware failure is a physical error and calls for professional data recovery services provider to recover data from the affected hard drive and that's when Stellar Data Recovery comes into the picture. It requires a controlled environment to recover data from the affected hard drives and to cater to that request, Stellar has the professional data recovery lab i.e. Class 100 Clean Room which is mandatory controlled environment where external factors such as chemical vapours, dust, airborne microbes, etc. are at a minimal level to prevent hard drives from further damages.
In addition, Stellar Data Recovery ensures that your privacy is not breached and maintains transparency throughout the recovery process. With 2 million+ satisfied customers and 8000+ partners worldwide, Stellar is proving Data Recovery Services since 1993 and having 15 data recovery centers, where you can submit your affected device.
Stellar provides accurate, efficient and reliable data recovery services. Besides, it also provides free pick and drop facility.