Kodi is the most popular open-source media player available on almost all platforms such as Windows, Mac, Linux, Android, and iOS. Kodi has lots of features and add-ons.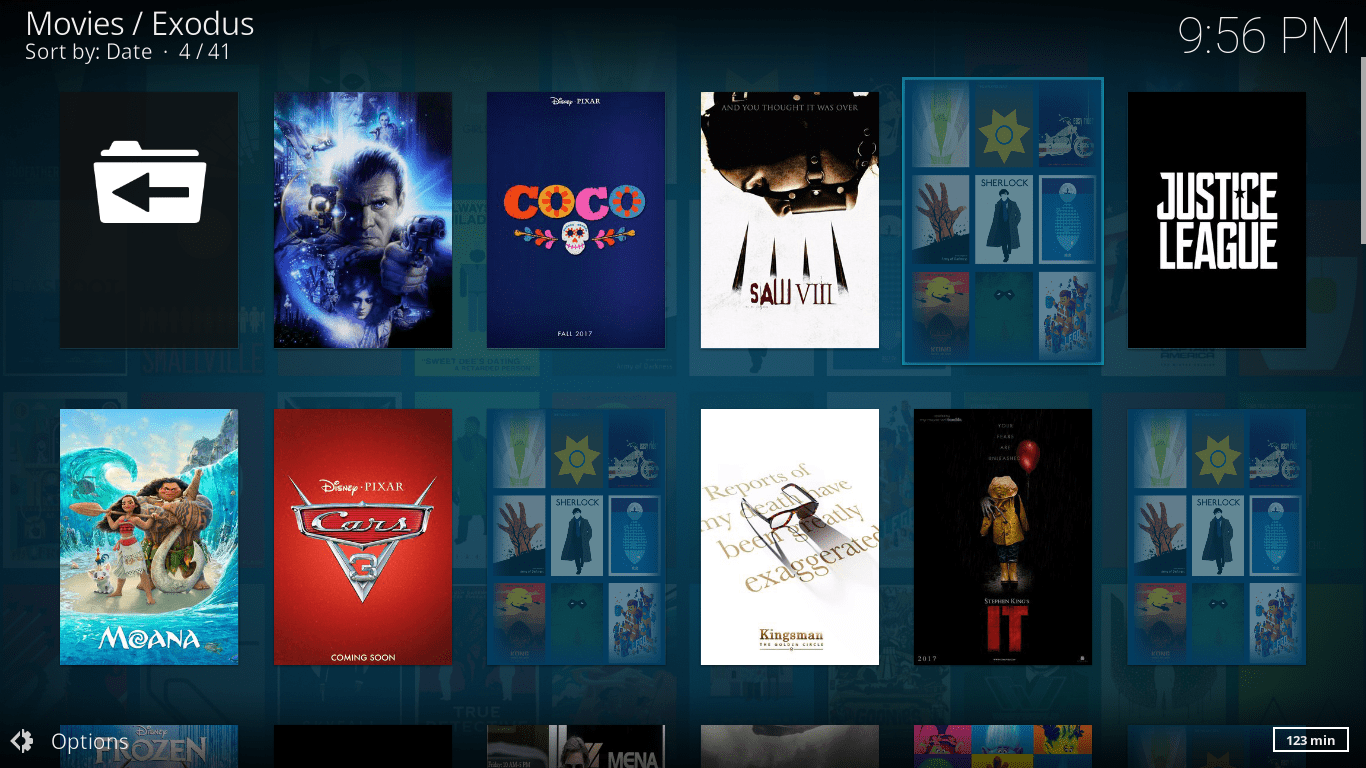 There is a most popular add-on called Exodus. It helps you stream movies, TV shows etc from the best and high-end servers such as thevideo.me, vidup.me etc. Whenever you click on any movie/TV show in Exodus, it will load and show the list of high-end servers such as thevideo.me. If you click on thevideo.me then it sometimes shows a prompt showing Stream authorization.
You can't see movies or TV shows unless you fix that thevideo.me authorization issue. So, here we provided the solution to fix this very easily.
What is the need for Stream Authorization?
Every server has some limitations of a number of simultaneous users. This is true for movie streaming servers as well. If a server can handle 10k users then it won't support more than 10k users at the same time. If more than 10k users access the server then it will crash. So, how to solve this issue.
First, if the server is open for all then there will be more than 10k users accessing without any restriction. It might result in a server crash. So, what if the server is not open to all? Only limited users can access the server.
Here comes the concept of stream authorization. You need to have permission to access the thevideo.me, vidup.me servers.
There are two methods to fix thevideo.me paid stream authorization issue. You can get rid of the issue after using these methods.
Method 1: Fix thevideo.me issue using website
1. When you open any movie on Exodos then there will be a pop-up which will show the servers loaded with resolution details similar to the below image.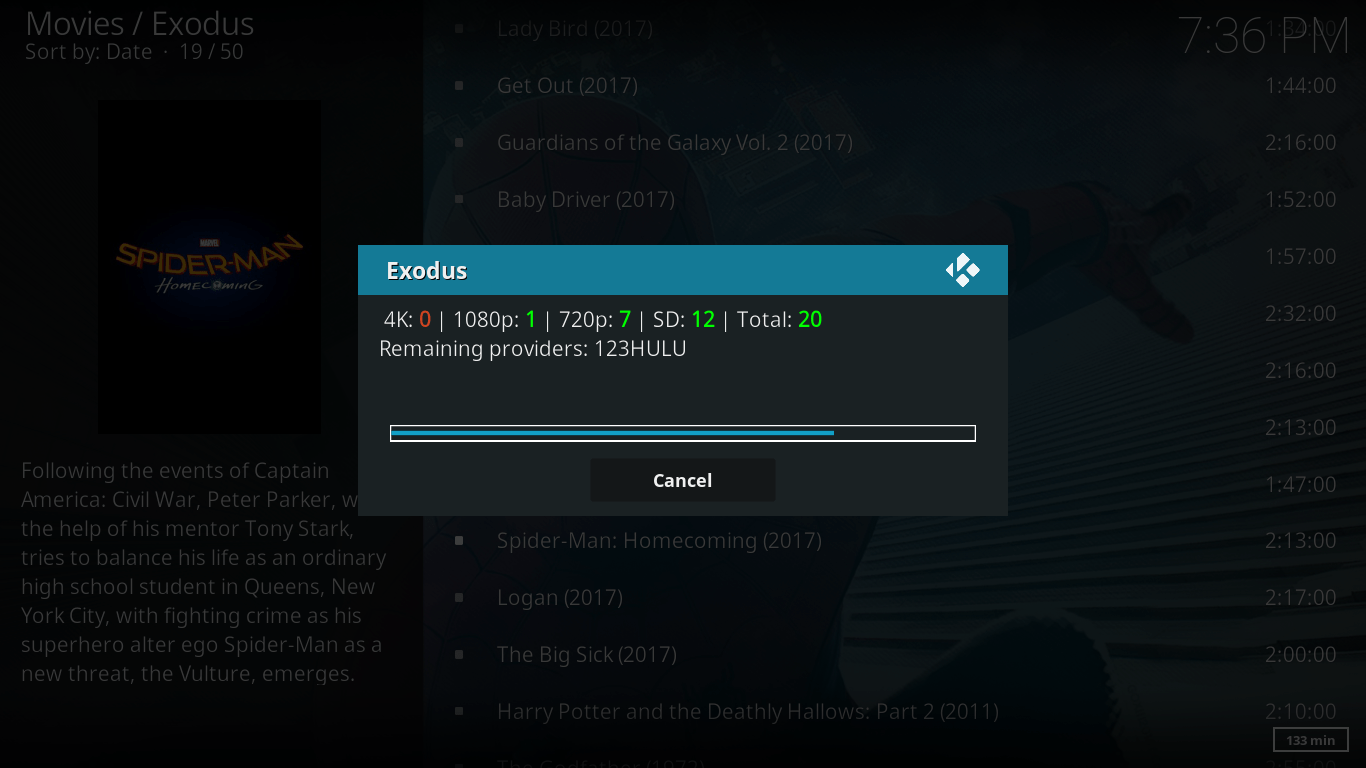 2. Now when all the servers all loaded, you will find a server which is THE VIDEO similar to the below image.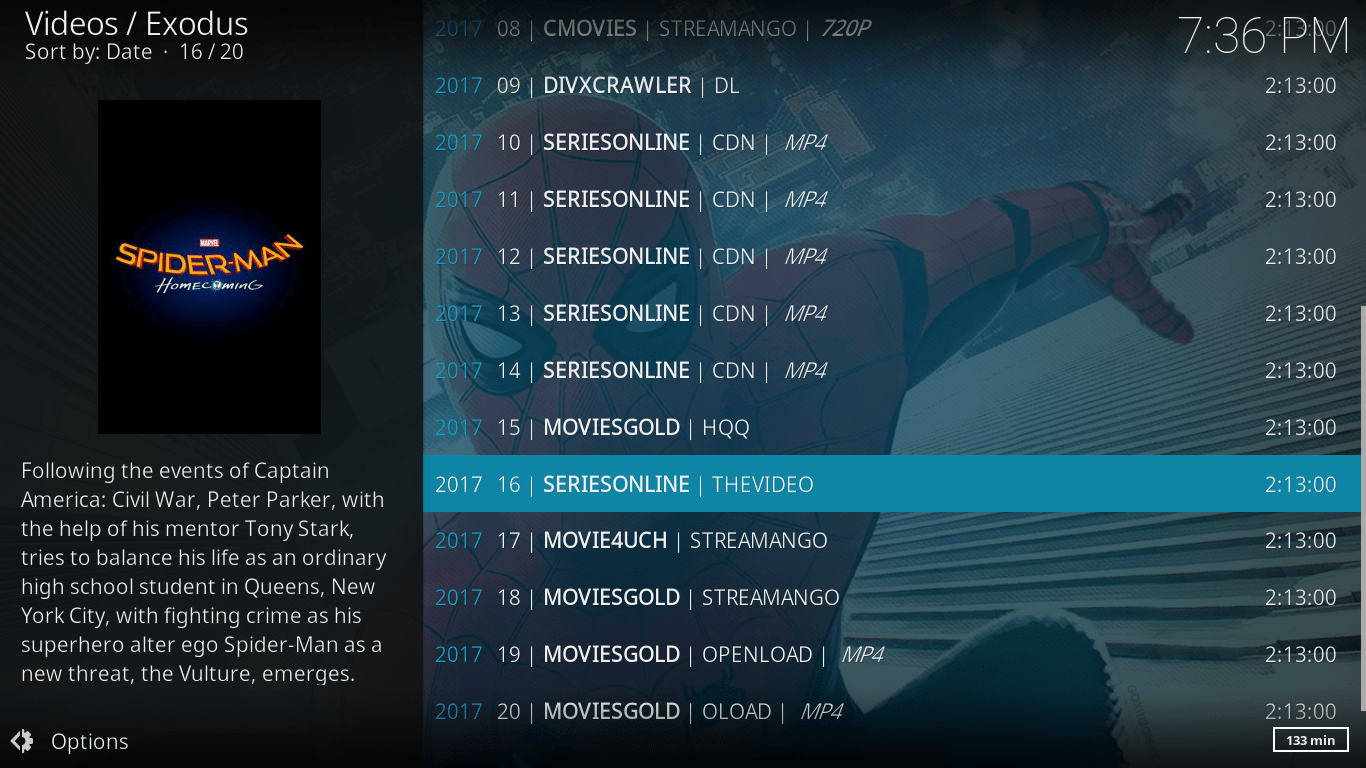 3. Once you clicked on that server, it will show a pop-up that shows you Thevideo.me pair stream authorization. It shows the message saying "To play this video, authorization is required. Visit the link below to authorize the devices on your network: https://thevideo.me/pair then click 'Pair'".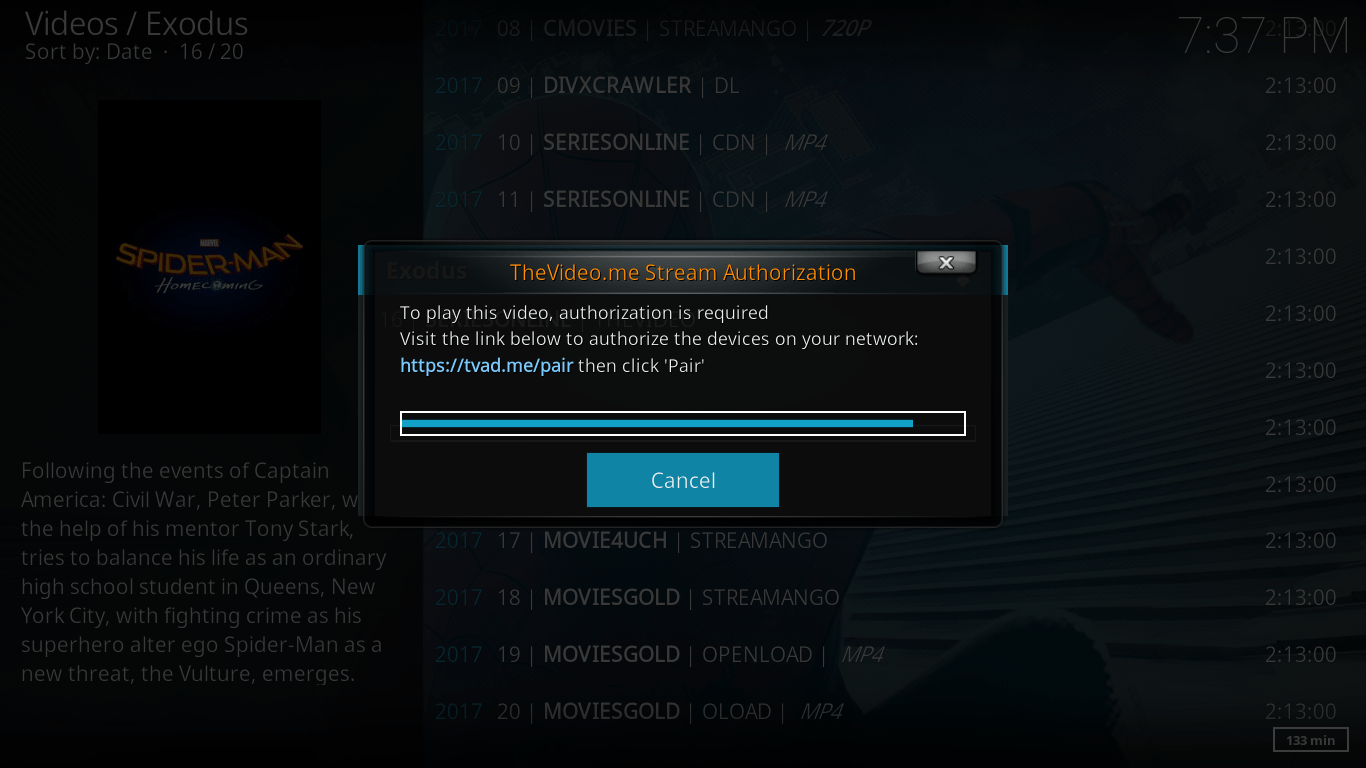 4. You need to visit this link to fix this issue. Once you visit that site, you will see a Pair Your Device Screen showing your IP address.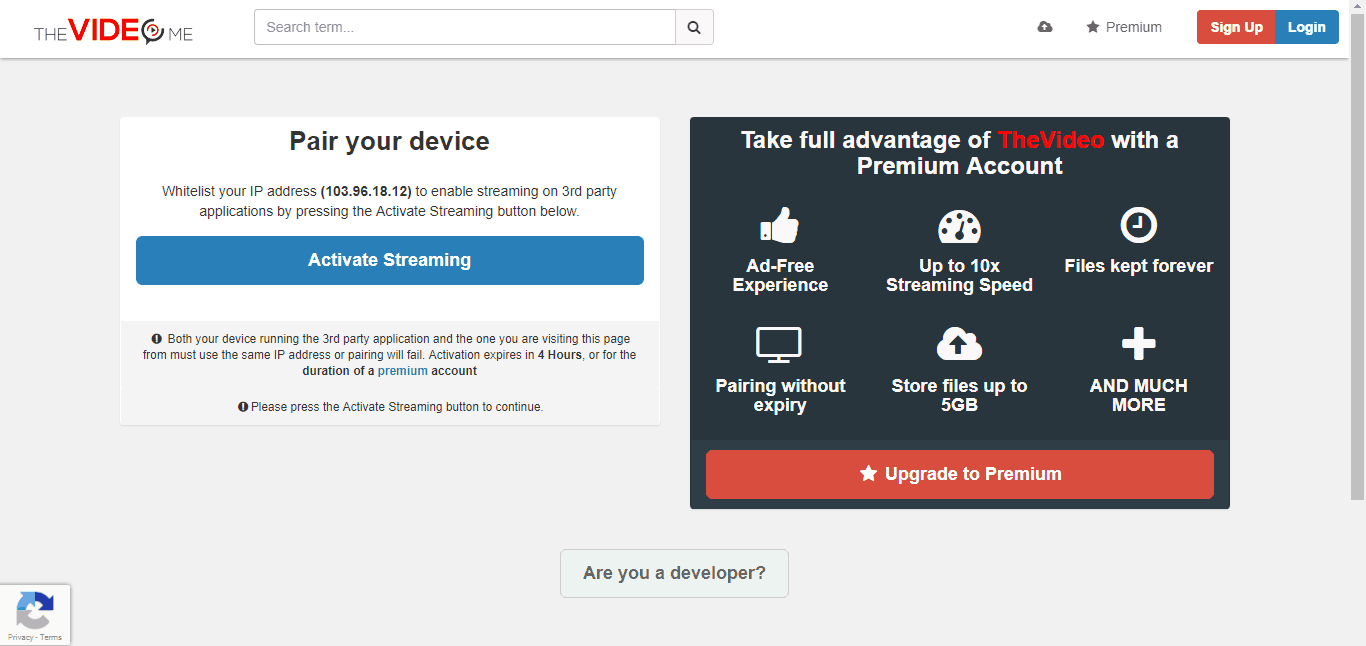 5. Just click on Activate Streaming button then it will show "Happy Streaming" and "IP address <Your IP address> has been authenticated for 4 Hours".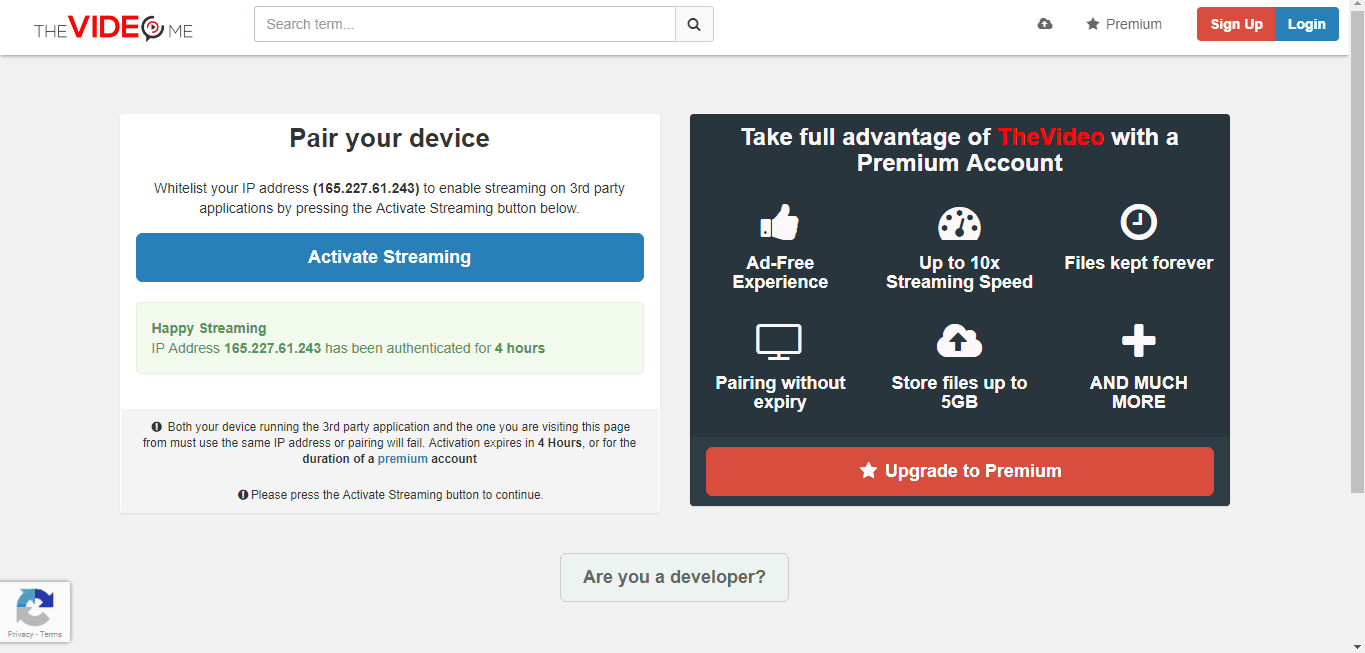 6. Now switch back to your Kodi screen, you will see the movie starts playing. You can also solve vidup.me issue.
Method 2: Fix thevideo.me issue using add-on settings
Open Kodi and goto Add-ons > Video Add-ons and right click on Exodus addon.
Now you will see a pop-up showing two options: Information and Settings. Just click on settings option.
Next, you will be in settings windows showing various options. Select Playback from the settings and disable Hosters with captchas option.
Once you disable that option, you will never be shown streaming servers which have extra authentication required. So, you will only see severs which can play media directly without authorization.
Is this safe to use?
No, thevideo.me authorization will save your IP address and grant permissions to stream movies and TV shows. This is not safe as your IP address is exposed and saved on their server. So, if you want to use the first method then you need to use a VPN. You must use a VPN to get rid of any privacy issues as your IP address will be masked by temporary IP address which is safe.