Have you ever thought of getting access to multiple services in just one app? The Oxigen wallet is one of the best services of the Oxigen Services India Pvt Ltd. This organization is a pioneer in developing the first-ever nonbank wallet that has gained approval from the Reserve Bank of India.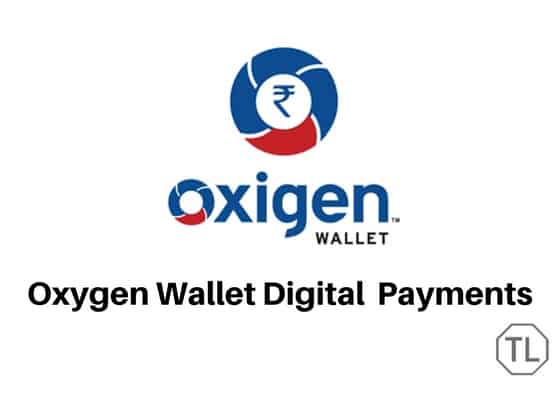 According to the April 2016 report, this wallet app has 20 million users. Promod Saxena is the founder of Oxigen wallet. This first-ever nonbank wallet has been made to provide different services to a general population which is listed below:
Quick Money transfers:
Oxigen wallet is commonly used for money transfers. It allowed the customer to get cash in their mobile wallet for the very first time. Well, all of us are very much available on social networks such as Facebook, Twitter, Whatsapp, SMS, Email etc.
What else can be more amazing than this fact that one can quickly send and receive money using the Oxigen wallet without going to any bank and complete those frustrating formalities? With the help of this wallet, one can send any amount of money to the other people's bank account or to any mobile number that has not been registered on Oxigen wallet. Isn't that really cool?
Recharge and bill payments:
Imagine how convenient it would be if you can pay your electricity bills, phone bills, water bills, gas bills, postpaid bills without exerting yourself by going to different offices and shops.
Oh yes! The Oxigen wallet made it possible for us. It provides solutions for paying off our bills. Not only this but by paying your bills through this app, one can get multiple gift cards, recharge offers, cash-backs and what not. Oxigen wallet allows you to earn gift cards of 60+ different brands.
By using this wallet, customers win certain loyalty points or payback points which a customer can easily redeem as cash in the wallet and use it for various purposes.
You can even get a lot of Oxigen wallet coupon code which helps you save some money and make the bill payments much quicker. You can literally buy any gift-voucher in Oxigen app as it has a vast support for gift cards.
Amazing Mobile Recharge offers:
In this contemporary era, we accomplish most of our tasks using mobile phones and for that purpose; we talk to so many people. So, we have to get the recharge done. One can use Oxigen wallet to recharge on their prepaid mobile numbers and get fantastic offers daily.
Each and every prepaid mobile network has been linked to Oxigen services, so you need not go anywhere. You can simply pick your phone, open Oxigen wallet and get your recharge done.
Other elegant benefits:
Oxigen wallet provides assistance in the fields of travel as it has tie-ups with Rajasthan state road transport corporation, Redbus, OYO Rooms, and makemytrip.com. Also, you can book tickets on Bookmyshow and PVR cinemas app using Oxigen wallet. You can also do online shopping from eBay.
In, India times shopping, Jabong and Shop clues. You can also use Oxigen wallet in Café Coffee Day outlet. You can even have virtual visa card for secure online shopping withput using your original credit/debit card.
You ca also use the virtual Visa prepaid card provided bu Oxigen to make secure online transactions with your virtual card.
Not only this, DTH Payments can be done using Oxigen wallets as the Oxigen services provides subscriptions for all leading service providers such as Telecom, Internet Broadband, Direct to home TV etc.