Looking for ways to flash KDZ and TOT Firmware on Smartphone. If yes then this is your place to be and if you landed here by mistake and wondering what is KDZ and TOT firmware than for your information KDZ and TOT format firmware are for LG and few other phones.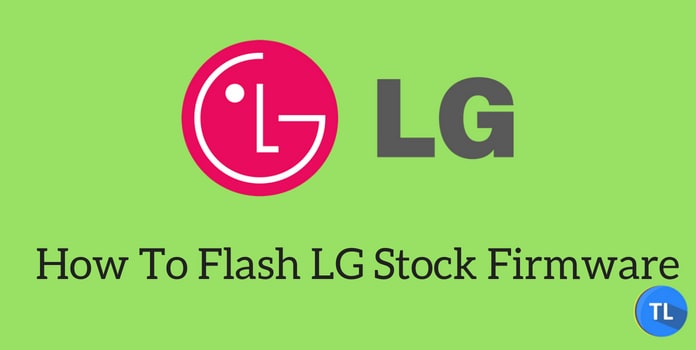 But before that let's grab some info about what is KDZ for real. According to the mighty Google, KDZ is the format which LG uses when posting official firmware releases on their website. KDZ are all stock releases from LG.
Stock firmware for LG devices come in KDZ (and sometimes TOT) format.
Now Comes the point that how to flash them, to be more specific how to flash KDZ and TOT Firmware on a smartphone.
If your LG Android phone is stuck on the boot loop or on an LG logo, which happens sometime then the best and easiest way to solve this to flash the firmware and for LG devices you can do this with the LG Flash Tool or LGUP.
All this flashing process is very easy and, in this post, we have tried our best to tell you about each and every step involved in detail with all the necessary screenshots and the links.
What are the benefits of flashing your KDZ and TOT Firmware on a smartphone
Before flashing your firmware on a smartphone, If you guys are eager to know that what are the benefits of this then let me tell you that there are lots of benefit of flashing the firmware on your smartphone, some of them are listed below.
Ability to fully unroot your rooted smartphone
Unlock PIN lock, pattern lock, and fingerprint lock by installing new stock ROM.
Repair LG IMEI number, network issue, wifi issue and Bluetooth issue etc.
And there are many more but we will talk about them in some other article.
Things to take care and required before flashing your KDZ and TOT Firmware on the LG smartphone
Updating your smartphone firmware doesn't touch the rest of the operating system and its data but still, it is always a good habit to take a back up if in case anything goes wrong. If you're not careful you might make your situation even worse, but there are some things if taken care of properly before flashing, can save you from all of this.
As we are talking about KDZ and TOT firmware which is for LG Smartphone, we are going to use LG flash tool to flash the firmware on LG Android phones.
The phone should be charged approx. 80% to prevent accidental power off in between flashing process. Working micro USB cable is a must.
Never Forget to take backup of your data.
How to flash KDZ & TOT Firmware on LG Smartphone
As already mentioned, Stock firmware for LG comes in two formats: KDZ and.TOT format. To flash them properly on smartphone follow the guide given below.
Make sure you have downloaded the LG Flash Tool and LGUP Tool.
Turn your phone off.
Connect it via USB to the PC.
Press and hold both volume buttons until it shows "Download Mode".
Next, launch the LG Flash Tool on your PC.
Once you are in the flash tool, select "CDMA" as device type and for the Phone mode select "Diag".
Note: You can use normal flash if you don't want to wipe data. The CSE Flash option will completely wipe your device and it is the recommended method.
Next, select the KDZ file tab and select the downloaded stock firmware file.
Finally, click on the "OK" button to flash stock firmware on your LG device.
Wait for the procedure to complete. Once it is complete, go ahead and restart your device if it does not restart by itself. Please note that the first boot may take longer than usual; nothing to worry.
So, guys, this is the easiest and fastest way to flash KDZ & TOT Firmware on Smartphone. If you still have any doubts feel free to ask us in the comment. We will be more than happy to help you all.