Windows 10 has released over two year from now and most of the Windows users have changed their Windows OS to Windows 10 in last year due to the free upgrade policy. To be honest, a lot of users secure their desktop computer and laptops by putting up a startup screen password, which you are forced to type it correctly before getting into the system. You will be prompted with the login screen every time you start the computer.

Sometimes, it comes with a critical issue when you see a message saying the password is wrong. You try to remember and input all the possible passwords you could think up but the message keeps popping up. This can be really frustrating and panicking moment of your life. However, you shouldn't be worried anymore with the help of this post. Just take it easy because there are two simple ways to reset forgotten Windows 10 password without any data loss. This will be much better than reinstalling Windows operating system.
Note: If you signed in with Microsoft account, then you should reset the password from this page and use the new password for login.
Method 1: Reset Windows 10 Password by using Automatic Login Option
If you knew how to boot Windows 10 in safe mode, then you can simply turn off this feature and you will never be prompted with a login screen again when you start your computer. Use the following steps to remove Windows 10 login from the computer.
Step 1: Press Windows Key and the letter "R" at the same time to bring up the "Run" option.
Step 2: Type "netplwiz" and press 'OK' or you can press the 'Enter' key.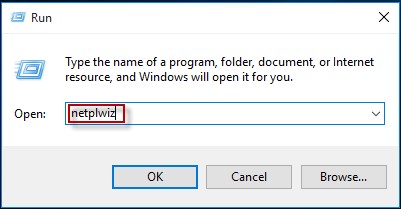 You can also click on start button and type "netplwiz" as well and click on the netplwiz to open User account option.
Step 3: Now you will be able to see the User Accounts tab. Select the username for which you wish to reset the password and make sure to uncheck the option "Users must enter a username and password to use this computer" and simply click on Apply.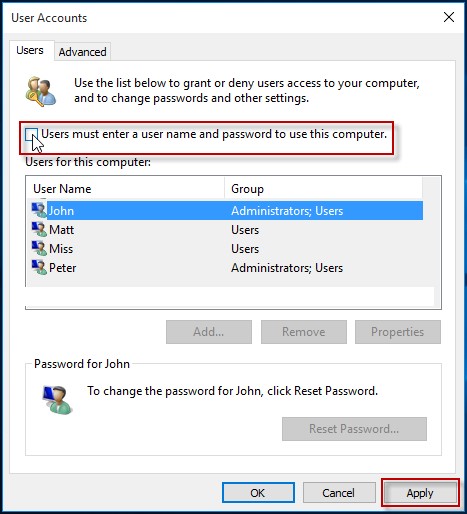 Step 4: Type your current username and password and click on OK.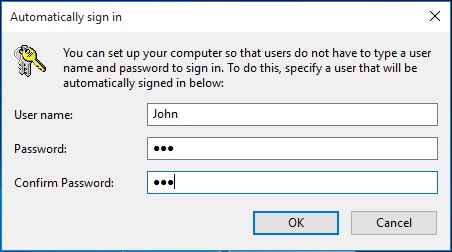 After you have completed this step, you will be able to bypass the startup login screen and will be able to get into your computer system without any problem. You will be still protected with your password, if anyone uses the CTRL+ALT+Delete key then they will still be prompted with the password screen.
Method 2: Reset Windows 10 Password By Using UUKeys Windows Password Recovery Program
If the above method doesn't work then it is time to get some professional help from third-party password recovery software. UUKeys Windows Password Recovery program is a desktop software, which helps you to reset login screen password that prevents you from logging into your own system. No matter how strong the login password it is, the software can reset it within a minute. It applies to both local user account and admin account. By following procedure and you will be able to bypass the startup lock screen.
Step 1: Use another normal computer and Head over to UUkeys official website. Download UUkeys Windows Password Mate and install the software. Then run it on that computer.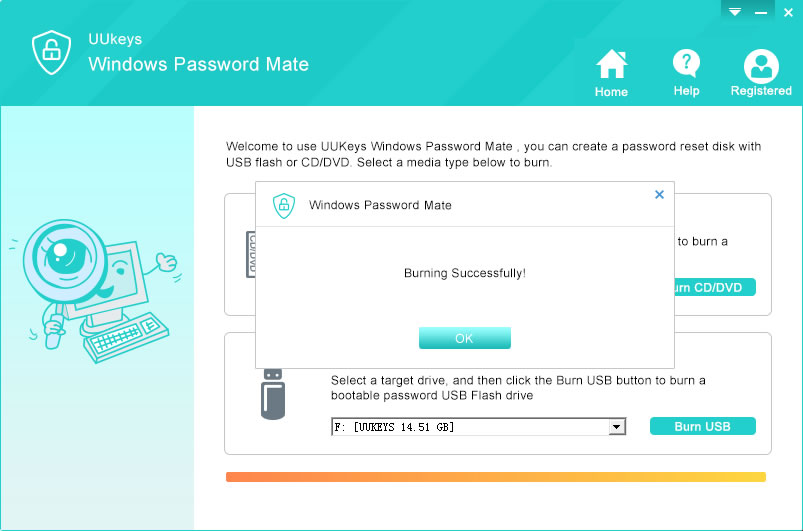 Step 2: Get a blank CD/DVD or a flash drive and insert it into the computer. Open the program and start to burn the disk using the built-in ISO image.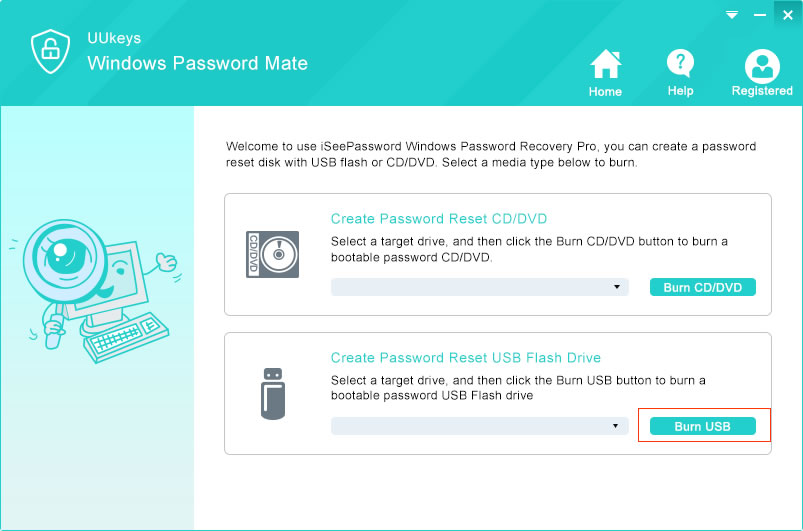 Step 3: Plug the disk just created and insert it to the computer that you forgot the password. Now, change the first boot device to DVD or USB in BIOS settings.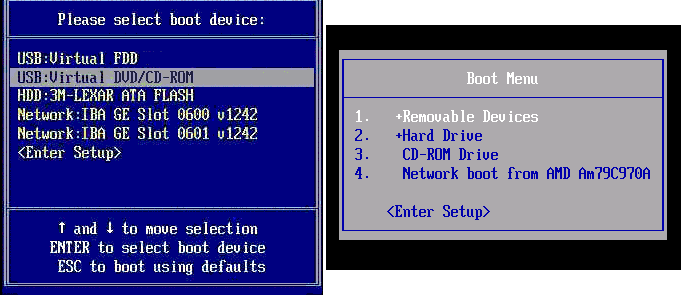 Step 4: Restart the computer from the reset disk. Select an account from target list and click 'Reset Password'. Then the password will be set to null instantly.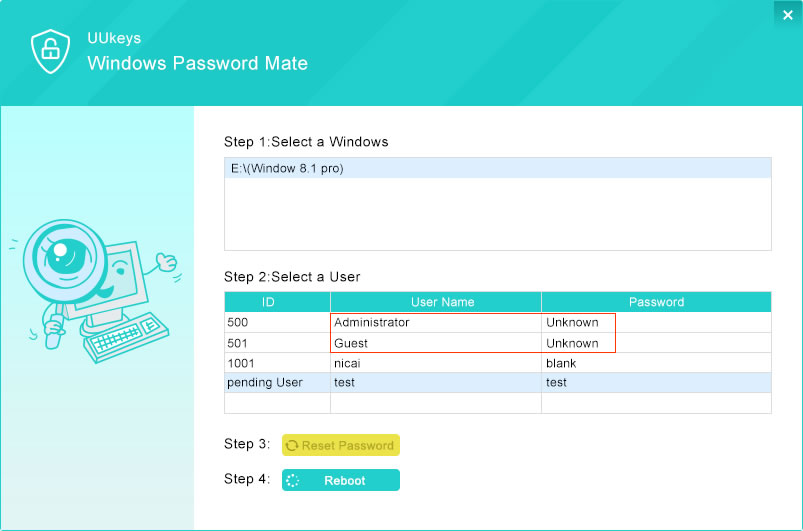 UUkeys Windows Password Mate is compatible not only with Windows 10 but also in all other Windows operating systems like Windows 7, 8 XP, and Vista and so on. It can be used on computers, laptops, and netbooks as well. This software is tested on several brands including HP, Dell, IBM, and Sony and so on.
It is 100% safe to use UUkeys Windows Password Recovery program and it is guaranteed that no data loss will occur using this software. Your security and privacy is always #1 priority and will never be compromised.
Conclusion:
In order to avoid any similar issue, you must change your password and write it on a piece of paper or save it in a text file so that you can retrieve your password even if you forget. If you have to bypass Windows 10 password then you may consider using UUkeys Windows Password Mate. It is a professional program that reset any type of login password without any data loss.