The content you post on your website plays a significant role, when you want to attract traffic. You want to be sure that your site is visible and you need to invest in the best SEO strategies.
Whereas your content will get people talking about your brand, the process is likely to be slow. Choose the best SEO software, if you want fast results. Search engine ranking is complicated. Getting that top SERPs spot isn't easy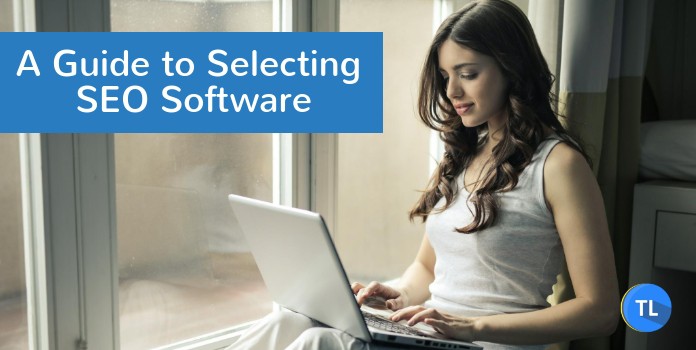 When you discover SEO tool that can fast-track your journey to rank success, you won't have to worry about a consistent flow of traffic and revenue.
With the right SEO software, you gain an in-depth grasp of how prospects crawl the web looking for a brand like yours. Its tools that will help you discover how your website is ranked by search engines, you will have an easy time researching keywords and analysing the competition.
Some trackers tools are integrated with other features that let you to maximize your site campaigns and also offer SERP report. With the right set of SEO tools, you make work easier.
SEO Software Cost
There are hundreds of SEO tools and software designed for various tasks. The pricing around these tools varies. They will come with premium pricing, while others are ideal for the average budget.
The functionalities that these tools offer will determine their price tag in many instances. Since many will start at less than $100 per month, there is no logical reason why you shouldn't invest in a tool that will help you achieve your marketing or reporting goals effortlessly.
Features of SEO Software
Using proven SEO software will help you score higher in rank and visibility. Let's say you have posted quality content for your followers.
It's advisable that you have the tools that will measure the impact of the said post. If you are able to analyser the effectiveness of the content, you will be able to provide better content.
SEO Software and How They Can Be Used
Rank Tracking
Rank tracking is crucial feature in any SEO checking tool. You want to know where your website stands in the SERP outcome. You need to know what keywords you are ranking for. With a ranktracker tool, you get to know whether specific keyword on your pages have driven up your rank.
You need to be sure that the site has moved up, since the last link building exercise. Most of all, you want to know whether your on-page efforts are leading to better search engine rankings. Rank checking tools will tell you whether your site is ranking better than your competitors and their primary keywords.
Site Audit Tools
If you want to optimize your page for a given keyword, it's advisable that you know what areas to optimize. An onsite page auditor will offer actionable insights such that you identify the site areas that can do with a tweak. Such tool offers you the benefits that you can get if you were to make changes blindly.
Remember, the tool only points out the most important areas that need to change. With the onsite auditor tool, you can rest knowing that your Meta tags and descriptions are optimized and whether there is duplication. You also get to know whether your on-page content matches the thresholds dictated by search engines.
Keyword Research Tools
Using a dedicated keyword research tool is recommended, if you want to find keywords that can be used to drive organic traffic. If you don't have such a tool, you can be forced to use alternative solutions that could cost more.
These tools will lead you to other keywords that aren't directly related with your seed keywords. These tools will tell you more about the completion for keywords in organic search engine ranking.
Competition Analysis Tools
SEO tools that cater to comparison research will help you know what your competitors are doing. You not only get the lowdown regarding specific keywords, but you get to know the dynamics around the competing websites.
Backlink Analysis Tools
The quality of backlinks you receive determines your rankings to a big extent. If they are not credible or they have been created using black-hat techniques, Google will penalize you.
You can turn it around by investing in backlink analysis software. You can use the tools to read your competitor's back linking strategy.