Enterprise content management or ECM as the name suggests is simply software to manage your enterprise's content. It effectively stores, uses, understands and manages all data related to your enterprise, via multiple methods and storage avenues.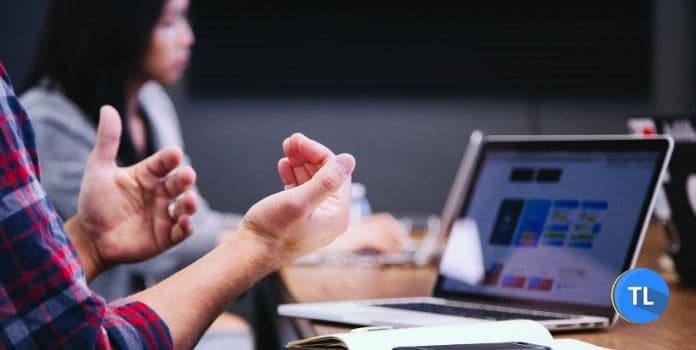 Considering how the world is turning into a data-driven or rather a data-mining process, it helps to keep your information safe, useful and effectively used to improve your enterprise. It sorts, organizes, streamlines, preserves and collaborates your data to be more accurate and comprehensive.
Below I have enlisted some of the best ECM software in the industry:
1. OpenText
OpenText integrates with software like SAP, Salesforce and Oracle, a no minor feat for any ECM software. It has both cloud and mobile capabilities, connected workforces and hybrid deployments for easy interface and development networks.
It archives your content, captures documents and works constantly to reduce enterprise risk as an ECM software. It also brings its own unique twist, OpenText Hightail which works in the creative field, visual data and with multimedia content for your enterprise. OpenText is one of the very vast ECM solution software available right now.
2. Laserfiche
If you are an organization which manages more than 100 users, Laserfiche is for you. It provides two versions, Rio and Avante for you to choose from. It digitally stores your content, allows routing and has OCR services as well.
Another benefit is the visual development studio that Laserfiche has, for easy web API integration. The interface is simple, comes with Robotic process automation and powerful security features. However, it has an outdated Quick Filed tool, if that is one of your priority concerns while looking for an ECM software.
3. OnBase
Provided by Hyland, this ECM software comes with a centralized system and anywhere solution to all your content management needs. 
Available on the cloud with a low-code application development platform, it works to compile and deliver data in easy and compatible modes. With more than 25 years of experience, it has hardly ever had a track record of dissatisfied customers. One unique feature is the electronic signature solutions that OnBase brings in addition to the standard documentation, storage and integration features of an ECM software.
4. Alfresco
Known to have NASA and CISCO as its customers, Alfresco ECM is on its way to becoming a market leader. It has a very stable architecture, brings AWS support, all standard features of documentation and integration while also have powerful metadata capabilities. It has sync features for your desktop, offers a trial version and comes with a 24*7 customer support system. It uses one of the best deployment systems, Docker, making your work faster and simpler.
ECM allows your system to be digitalized while providing long-term storage solutions to your business. Having one storage reduces the risk of data loss and prevents any misuse of your enterprise's important information. It aligns your business with policies, maintains documentation and helps you quickly retrieve and required data.
If needed, it also collaborates with other enterprises for data sharing or analysis, a need that often arises for medium-sized enterprises. Many ECMs usually also have integration networks where they work in tandem with CRM, web content management systems and disaster recovery solutions, making it easier for your enterprise to have a single solution in place and not struggle to manage multiple software within the organization.
This way, you have the right information governance in your enterprise, better lifecycle management of data and synchronistic method of operations. So, don't wait up and get ECM already, in case you still haven't.
How do you finally make a decision about which ECM software to use?
1. Understand
An enterprise, you need to first understand what your operations need. Do you need cloud-based services, do you need mobile computability, do you want highly integrated software or do you want just something basic? Define your requirements, list them down and then go looking.
2. Pricing
Look at the pricing of any ECM software you might want to go for. Compare it with the services and prices of other competitors as well. Many ECM software also offers a free trial at first and have various monthly and yearly subscription plans. If you are just starting out, a free trial or monthly plan is better than any yearly one-time bulk payment option. Don't spend money where it isn't needed.
3. End-to-End work
Once you want to go for ECM, understand that you will need help. Integrating it, understanding it and learning it is a time taking process. Go for ECM's that provide customer support, have a detailed website and a possible training manual. This way, you won't be wasting any time struggling around.
Happy ECMing!