People are simultaneously engaged in revealing the worth of Apple iPad Air1 and iPad Air 2. It has strong grab in the market and iPad Air 3 is going to leave the mark again with similar peculiarity.
iPad Air 3 will offer you everything you need long for in your devices. So be ready to charm your world by adding sensation in your life in the form of iPad Air 3.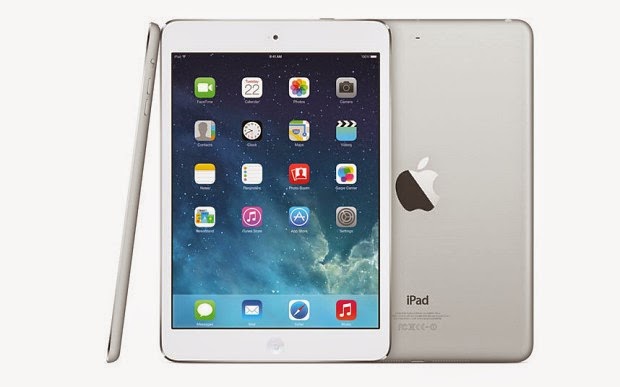 Design
Apple has issued always-sleek design devices.
Slender look gadgets are need of the hour and they are very definite in look. It keeps your professionalism alive. Apple iPad Air 1 was also slender device but iPad Air 2 is thinner than the 7.5 mm-thick iPad Air. iPad Air 3 will also be thin like iPad Air 2.
Processor
iPad Air 2 obtain A8X Processor which is amazingly upto 40 percent faster in iPad Air1and in iPad Air 3 there is unexpected faster speed and high-end processor.
Screen
iPad Air 3 will ensure bigger screen with Retina HD designation. Apple contains awesome anti-reflective coating. iPad Air 3 is all expected to have resolution around 401 ppi whereas iPhone 6 Plus is containing decent display. iPad Air 3 display can mutually remain same.
Camera
iPad Air 2 knows to grab more latest features like burst mode, panoramas, slo-mo, timer mode and time- lapse in case of camera. The rear facing camera-facing camera, 5 Mp to 8 Mp while front facing camera is 1.2 Mp. Apple is having active sensor.
Face Recognition
Face recognition is a facial act of recognizing the people. That feature will be available in the Camera app. This contains Touch ID tech and available in iPad Air 2 so iPad Air 3 has more option as iPad Air 3 will reveal lot more availability.
Storage
iPad can govern multiple apps, movies etc. Therefore, this is going to rock and may be upto16 GB and even more.
Apple Pay
Apple pay is awesome service provider of online payment which provides more people to pay things by scanning their iPhone 6 or iPhone 6 Plus.
Colors
It has a range of three colors like silver, gold and space grey. We are hoping that iPad Air 3 will give us more option of colors.
Release Date
iPad Air 3 will be released on October 2015 with iphone7. This device will release on journalists at Apple Cupertino campus in California on 16 October. We can easily say that iPad Air 1 was launched on 22 October 2013 and released at the commence of November. iPad Air 3 will be there in the market of UK in November 2015.
Price
iPad Air 2 price was $399 in UK and it is extracting that iPad Air 2 price will go down upto $80. Its 16 GB model is upto $499, 64 GB will be $579, and you can have 128 GB with $659. Therefore, there are going to be lot of amazing thing in one device once it will be released then will keep the market at height with its availability.