Nowadays blogging is one of the best ways to express yourself to the world through internet. Basically, a blogging is a mixture of ideas and topics.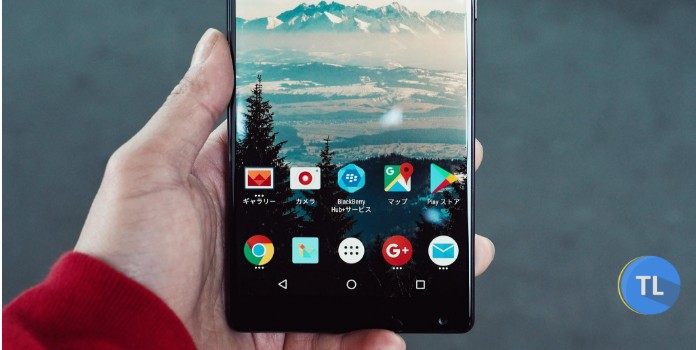 A blogger's job is to execute those ideas into well-described write up. To make your write-up more attractive and well executed some extensions are required.
There are plenty of extensions present in the market which will improve your ranking in the SERP. We have finally curated a list of apps a blogger must use while executing a blog.
All of the apps listed below can be downloaded via 9Apps.
Must Have Apps for Bloggers
1
WordPress: For Editing and publishing
WordPress is one of the most popular blogging platforms on the internet. It is one of the best ways to perfectly execute your write up in a perfect manner. WordPress is undoubtedly one of the biggest platforms to build up safe, secure and beautiful websites on a go.
Whether on the web either on Android, it's interface is simple and user-friendly and allows its user to create any kind of blogs using different kinds of themes and designs. Not use it is a write-up and designing platform but also it helps its users to enhance their rankings with help of SEO practices.
With super easy interface comes some extremely attractive features. With WordPress, you can add links to your write-ups. With WordPress, you can add as many photographs to your blog. To make your blog more attractive you can edit your picture on the go.
While making your blog more attractive with WordPress, you can add multiple pages to your blog and you can even interlink them within the blog. Even writing on the platform of WordPress, it is only like writing on WordPad.
2
Google drive: For Storage.
As the name suggests, google drive is the most secure way to add up storage. Google drive is one the best and secure way to add up your documents in a space called the cloud. You never know what is around the corner and what will happen to your contents while you are working on other stuff. Your masterpieces may be at risks.
To secure your content you can add as many of content to your own personal space with google drive. Google drive allows its users, to get access to 15gb of free space to add up your content whether it is in mp3 format or in a document format. You can easily access your data linking with your google account.
To extend your GB you can purchase it anytime. While you are adding as many files, you can manage your files within the could by dividing it into folders.
You can easily get access to your files by searching it with names. You can download your files easily anytime accessing it from the application and even from the desktop.
3
Google Analytics: To analyze site performance
Google Analytics is one essential tool while making a website. Google analytics helps its users to track down the performance and how your website is doing. It is basically a platform which allows its users, to analyze the traffic coming to their websites.
It also gives its users to access the features like campaign management which somehow allows its users to track down that which of your products are getting maximum traffics. It is one of the wonderful ways to rack down the analytics for those who are building up e-commerce websites.
It basically helps its users to manage the commerce and displays how you are making money out of it.  Google analytics, not just tracks your performance but also allows its user to set specific goals in order to achieve more out of their websites and helps its users to achieve those goals. To make you achieve your goals in no time, it also its users to link their accounts to Adwords services.
4
Plagiarism Checker: To Check Plagiarism
To gain much more traffic and to see your website making to the top in SERP. Plagiarism Checker is one of the most essential tools while publishing a blog. No one wants a copied content while reading on the web.
This tool is basically used to check the amount of copied content and tells you how much your content is unique as compared to other.
While looking into SEO practices plagiarism comes in Blackhat SEO practices which are recognized as un-authenticated practice. In terms of building up a perfect website. this application does not only allows you check the amount of copied content but also helps its users to convert files into other formats such hast HTML, PDF, XLS, DOC, ODT and many more.
The interface is super easy and easily accessible. It does not ask for any registrations to get access to it. To make your checking experience easier it allows its users to scan the write up too.
5
Vidmate: For downloading videos and uploading it to your blog
The more presentable your blog is more traffic it will attract. To add up some interesting media into your blog vidmate is a must have application.
Vidmate allows it users o download any video content from some popular and famous media platforms including, Facebook, Instagram, vine, Dailymotion and even youtube. To make your downloading experience richer, it allows its users to choose their preferred qualities, formats and resolutions.
The application itself is in the apk format which does not occupy much larger room into your storages. not use it allows its users to download media but with help of vidmate you publish or upload the media into your blog within few seconds. the interface itself super easy and fully accessible to users.