The new Android phablet smartphone produced by Samsung is Samsung Galaxy Note7. It is the first android smartphone with an iris scanner. Samsung Galaxy Note 7 is revised version of Samsung Galaxy Note 5 and it has inherited some features of Samsung Galaxy S7. Nowadays, everyone uses their smartphones for both i.e. commercial and personal use thus security is the major issue in all smartphones. This problem is solved in Note 7 with its built-in feature i.e. iris scanner. Iris scanner will scan users eye retina before unlocking the phone. Samsung is having its designing as a dual sided curve. At the time of launch, Galaxy Note 7 was in very high demand. It has broken all the pre-order records in the South Korea.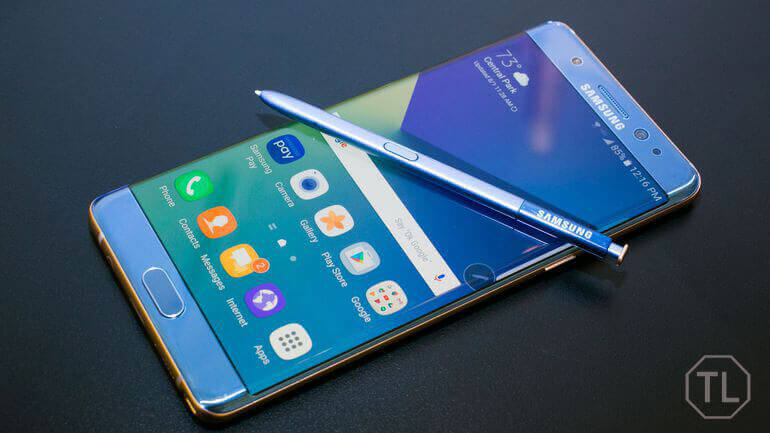 Launching Details:
Samsung Galaxy Note 7 was launched on 2 August 2016. It was officially released on 19 August 2016. Note 7 has come in the market as a successor of Samsung Galaxy Note 5.
Operating System:
Galaxy Note7 runs on Android v6.0.1 (Marshmallow) platform. Marshmallow is the sixth major version of Android operating system. Its primary focus is on providing an easy-to-use platform to users, better than Lollipop. They are also planning to upgrade it to the latest version of the android i.e. v7.0 (Nougat)
Also check: Backup Gmail emails to your hard drive
Hardware Specifications:
Following points are the hardware specifications of Samsung Galaxy Note 7:
1. Processor:
The processor of Galaxy Notes 7 is Octa-core Samsung Exynos 8890 or quad-core Qualcomm Snapdragon 820, which provide better functionality than other processors because it provides multitasking within it. It also improves the power performance of the system.
2. Iris Recognition System: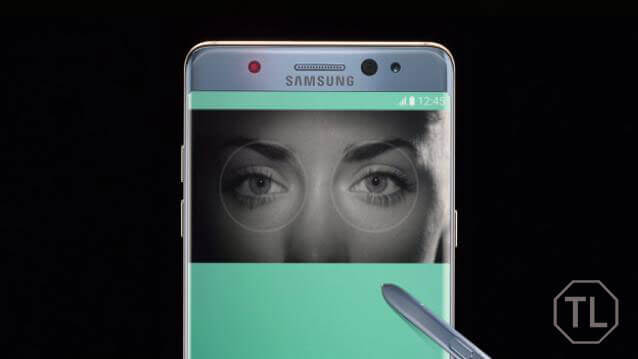 This is an automated tool, which is used to scan the human eye's retina with help of mathematical pattern recognition system. The pattern of every eye retina is unique. Therefore, it is used to identify this unique eye retina to unlock user phones.
3. Dimensions of Phone Display:
Note 7 is having maximum screen space over the body with a 5.7-inch screen. It is having the high resolution of 1440×2560 pixels that provide a better picture quality. Touch screen is made up of corning gorilla glass5, which makes the smartphone water resistant
4. Camera:
The Front camera is of 5MP. It is having auto HDR for better picture quality and users can use it for video calls also.
Rear (back) is of 12MP which, can be auto adjusted. LED flash is present with this camera to take pictures in the dark. Below-mentioned bullets demonstrates some features of this camera:
Face/smile detection
Panorama (which is like a moving picture) image recording,
Feature to adjust focus of the picture, as per requirement.
4. Memory:
Internal memory is 64GB to store data like contacts, photos, videos, etc., on the phone.
RAM: Note7 is having 4GB RAM, which helps in running processor fast. This will resolve issues, which makes the smartphone hang again and again.
External Memory: Its external memory can be extended up to 256GB by using a micro-SD card.
5. SIM:
There are two models of Galaxy Note7 that are based on SIM slots and those are mentioned below:
Single SIM: This model is having a single SIM slot with different SD-card slot.
Dual SIM: In this smartphone model, there are two slots for SIM. One slot is for inserting a SIM and another slot can be used as SD-card slot or SIM slot.
6. Battery:
It is a having 3500 mAh battery and it is not replaceable at all. If users want to change the battery, then they will have to contact to phone technician.
Also check: Outlook Repair Tool
Other Specifications:
Connectivity:
WiFi: It is having one additional feature i.e. it allows a user to connect with local area network.
Bluetooth: To exchange information over a short range or small coverage area there is a feature named as Bluetooth.
GPS: It is used to find current location, places, etc., when connected to the internet. A user can share their location via the internet.
NFC and USB-C: In Samsung Galaxy Note 7, there is a new feature that users can connect their pen-drive with smartphones also. This will help in transferring data in a convenient way.
Dimensions:
Following are the dimensions and weight of Samsung Galaxy Note 7:
Dimensions: 153.5 (H) x 73.9 (W) x 7.9 (D) mm
Weight: 169g
Features In Galaxy Note7 Over Other smartphones:
S-pen: Note 7 is having better quality than S-pen of Galaxy Note 5. It is having Smart Select and Screen write features that are same as Note 5. Other than these features, all the other respective features are different.

Iris Scanner:  New and catchy feature in Galaxy Note 7 is iris scanner, which is used for unlocking screen. It will scan human eye retina before unlocking the smartphone.
Finger Print Scanner: Like previous Samsung phones, Note 7 is also having fingerprint scanner for security reasons.