When it's true that Microsoft PowerPoint and Google Slides have given numerous options for creating presentations, it should also be agreed that the default templates provided by PowerPoint aren't suitable for our presentations at most times.

So, the individuals who want to create presentations that are too good and appreciable often go dissatisfied with redundant and ordinary templates. While this is the case, the PowerPoint presentations have already become unavoidable, especially among the professionals. Here comes the necessity of tools that could help in this head-breaking task.
When a thorough search on Google is performed to find some great tools for presentations, most searchers will land at the SlideModel.com. Why? This single website is offering thousands of graphics for PowerPoint. Also, there are over 12,000 mindblowing slides and PowerPoint templates for creating visually appealing presentations. Now, it's time to review the services provided by SlideModel. Let's do it here.
Basically, SlideModel is just a trove of slides and templates that can be used in creating PowerPoint presentations. But, the uniqueness is that the subscribers can create presentations with minimal efforts.
They don't need to be skillful in designing in order to use these templates for their presentations. The task is as simple as that of downloading and editing. The slide designs are created in such a way that they can be matched to any professional need.
Craft presentations in minutes with pre-designed slide templates
When we navigate through the website, we can find that the thousands of templates being categorized into various sub-categories so as to make the search process easier for the subscribers. As such, the site visitors can find the following sub-categories.
PowerPoint Templates: This is a vast category where the subscribers will be given access to a number of PowerPoint templates that can be used for various situations. For instance, there are templates for business and strategic presentations. Also, there are templates for SWOT and marketing presentations too.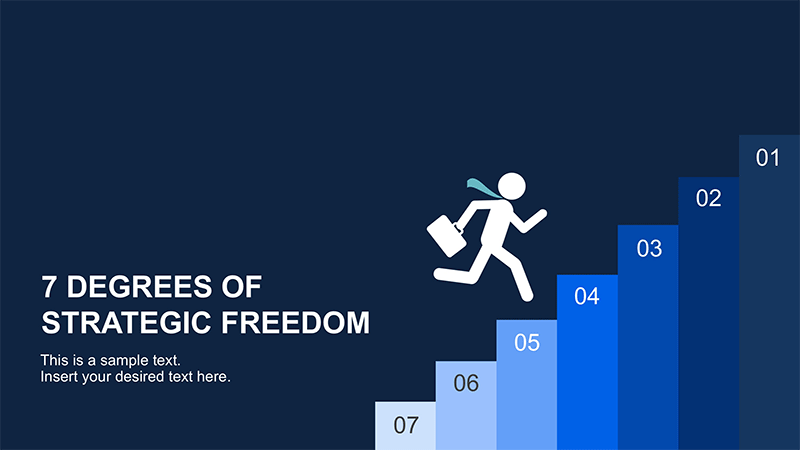 PowerPoint Diagrams: With the templates that are found here, the available data can be easily converted as diagrams for PowerPoint. The different types of diagrams include:
Circular diagrams
Process flow diagrams
Arrow-based diagrams
Flowchart diagrams
Maps: Sometimes, the presentations will be based on countries and continents. During those times, the maps section will be useful.
Data and Charts: While diagrams are quite useful for handling data, more clarity will be given by the charts. Charts are considered to be an effective way to present huge amounts of data. The charts section of SlideModel offers various options to choose from. They include:
Bar charts
Pie charts
Dashboards
Curve-based templates
Text and Tables: Tables are often used in presentations to present comparable data in an understandable way. This way, this section is also quite useful for the SlideModel subscribers.
How to Use SlideModel?
Firstly, the user who wishes to use the templates from SlideModel.com needs to subscribe to any of the available plans. After completing the subscription process, the user must log in to the account using his/her username and password. In the search box provided, the user can perform a quick search using keywords depending on his/her need.
A list of templates will be retrieved from the search from which each can be opened in a new tab to check the details. Once the particular template is chosen, click on it and it will take the user to the download page. In the details provided, the users can get a better idea of how it can be used or how it will look like in the PowerPoint presentation.
Once the user has decided to use that template, click on download to start downloading. After the download is complete, it can be opened using Microsoft PowerPoint or with any other presentation software such as Keynote, Google Slides, and OpenOffice. Now, the users can edit the template to create slides for their presentation.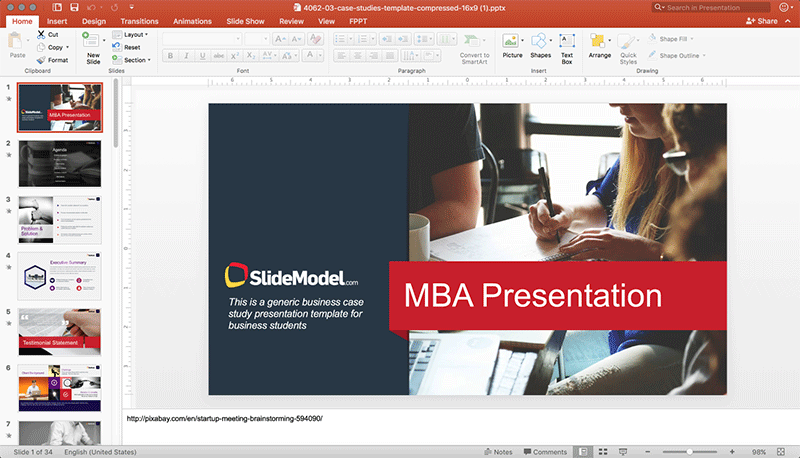 Even if the site offers a bunch of templates for free every Tuesday, to get full access to their extensive list of PowerPoint templates it is required to purchase a subscription. This also enables to get access to their customer support, positively rated by thousands of existing customers around the world, as reported here. Once the subscription is activated, users can start downloading presentation templates from the premium catalog.
There are many different plans available, from a single One-Day Access plan that will give you access for 24 days to download a few templates, to Annual Unlimited plans with a subscription that is billed annually and will give you unlimited downloads (no download restrictions). It is also aimed for corporate usage, as this plan includes 10 licenses for team member access.
Overall, if a professional is looking for a great source of templates and slides for creating PowerPoint presentations, SlideModel will be a single-stop shop that will meet his/her needs in a single-click. To try out the utilities,  first-time users can opt to subscribe to the cheapest plan and then decide to upgrade to any of the annual plans.