After Google, YouTube is the 2nd largest search engine. Brands are shifting to YouTube channels for their brand marketing. Although it seems so easy yet it's not a child's play to buy YouTube views on your videos in return for your efforts.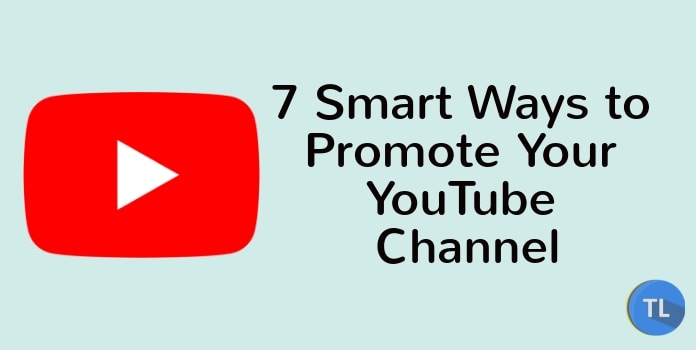 Ups and downs are the parts of business settings so you cannot neglect them. Focus on using smart and effective ways to promote your YouTube channel. More struggle, more views more rate of investment.
Smart Ways To Promote Your Youtube Channel
1
Improve Your YouTube Content
You may have heard about Search engine optimization (SEO). It is highly important for individual videos, YouTube profile and for your channels. It is the basic source of recognizing your content in search rankings.
YouTube's algorithm consists of pulling your videos in search results, so you need to add maximum information. SEO is basically a game of keywords that must be similar to those used in relevant fields in your profile, video titles, annotations, file names, tags, and descriptions.
2
Choose Attractive Video Titles
It is the initiative of making your video worth watching. At first glance, the audience focuses on the title so it must be informative and attention seeking. Here are given few characteristics of the title that you should consider prior posting.
Avoid jargons: although titles should depict what you are about to show in your video yet the best ones are the briefest. Further, Google shortens page titles up to 66 characters.
Do keyword research: Google Adwords Keyword Planner is the best guideline for titles that include one or two relevant keyword phrases. They directly affect the ranking in search engines.
Give them a reason to watch your video: basically title's importance is directly related to benefits of audiences. The headline should be made audience oriented.
3
Generate Vibrantly and Convincing YouTube Thumbnails
Thumbnails are basically small images depicting the previews of videos. They are the default images. You need to make sure that thumbnails should be of high quality and clear.
4
Maximize the knowledge of your reader about your YouTube profile
Let's discuss a few tips to make your YouTube profile more compelling and attractive:
Maintain consistency:
While making your YouTube profile page, you need to be very careful keep brand consistency in varying elements likes, layouts, colours, icons, backgrounds, and logos. Maintain consistency on social media and website as much as possible. You can try Instagram to widen up your Youtube channel exposure by buying Instagram followers.
Enhance the quality of the description of your YouTube channel:
Description plays the role of backbone in your YouTube channel and individual video titles. Don't miss keyword's strategy as they are directly related to chances of ranking. It is the portion of your channel where you sell yourself. You have to clarify to your audience that what solution you can provide to their problems? You can choose any field like entertaining, teaching or anything else which must have some importance with the customer's eye view.
The basic step involves the publishing of quality videos. Another thing which matters is the awareness of your new post among the viewers. There is no other way better than delivering updates directly in your followers' inboxes right. In simple word, you can adopt email marketing techniques.
6
Be Alive in The Community
You cannot simply rely upon posting contents on regular basis. There are many other things which cannot be ignored such how well you are engaging your audience? Never leave any comment unanswered. When viewers are commenting on your profile that definitely means they expecting for your reply. It develops a trustworthy relationship between you and your audiences.
If you don't have enough time for interacting with your audience then, make it simple and be active in your related communities on YouTube. Sometimes give and take works magically. So don't forget to subscribe, comments and leave feedback on other channels.
7
Publicize your YouTube Channel
YouTube provides numerous advertising options. Create audience oriented ads that resonate with your target audience. YouTube's Creator Academy presented some tips to direct you through the process:
Make short ads: they must not exceed 60 seconds interval. Make creative ads to extend that for the first 5 seconds audience can't move their eyeballs.
Use vibrant calls to action (CTAs): guide them in steps such as subscribe your YouTube channel, log in through emails and then share videos.
Influence new audiences: which can be done via interest category targeting and placement targeting.
Use the True View format: true views means, the accuracy of thumbnails and text right-hand side of a viewer's suggested and recommended videos on your page. It is particularly considered while displaying ads. This is the easiest way of generating "cost-per-view." When a customer watch ads you will be paid for it. In-display ads are the best at promoting your videos if they are well optimized.