SnapTube is perhaps one of the most widely used downloading applications of today. With more and more YouTube enthusiasts striving to use the apps to save their favorite videos on their smartphone to watch them offline later on. Snaptube app apk is the now most searched on the internet.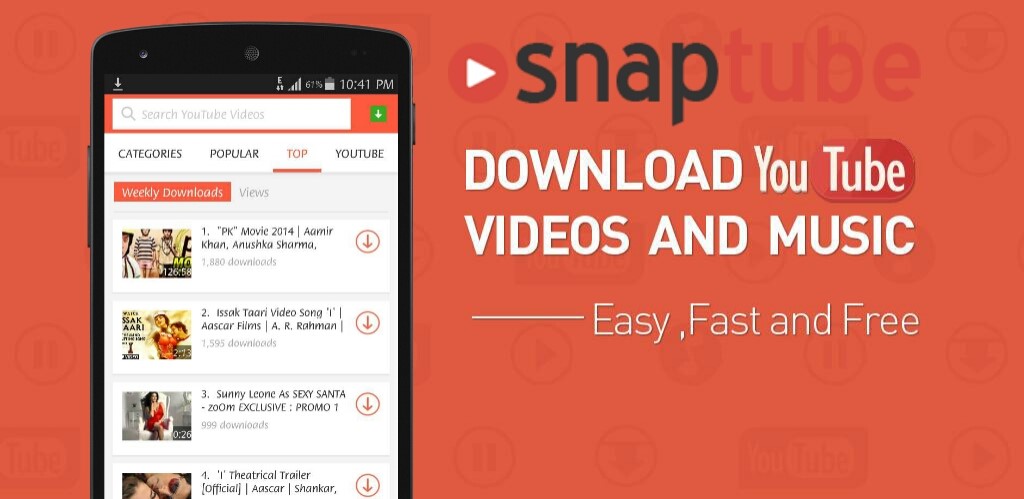 Gone are the days where Metacafe and Youtube were the only video sites with Instagram and twitter now equally active among providing digital information in the form of clips.
SnapTube App Features
The functionality of SnapTube allows the specific function of being able to download videos from a wide array of sites including the above mentioned plus many more. Snaptube stands out from its competitors based on a lot of significant factors. These include the various video formats in which SnapTube allows users to download their required videos like MP4, Flv, MOV, Avi, etc.
Also read: Download Freedom APK
Lag-free Download Speeds
The download speed is lag free and you can utilize maximum of your internet connection. The developers of the application also claim that SnapTube does not necessarily require a 4G internet connection to function optimally and that they strive to provide ad-free no hassle bringing with their app.
Nevertheless, there are plenty other factors which made the app as popular as it is today. Taking up as minimum as less than 10MB on your smartphone. The SnapTube app allows you to download your favorite videos at your required resolution; be it 360p or the HD 1080p. The discretion is yours.
It has an incredibly easy to use interface which makes navigating through the app quite simple. This application also contains a download area where you can deal with all the current downloads and in addition past downloads.  The search options on SnapTube are keyword based making it easier for users to find their way through to any desired video which they want to watch.
SnapTube Support
This will save a lot of time as you can do all the activities from SnapTube itself rather than going to different sites o search for videos prior to downloading them. SnapTube is available on a large number of platforms with smartphones being the most common of them all. Available for Android, Windows and iOS devices, this video downloading application is easily becoming one of the most downloaded and convenient ones on the internet today.
Another significant functionality of SnapTube app is that it also shows the top and popular videos on the internet right on the dashboard so that you don't even need to visit YouTube for scanning videos.
SnapTube App Media Player
Everything is available right in the Snaptube app itself and you will be able to play, pause and resume movies using the default media player of your device. SnapTube also works as a converter for your favorite music videos. There are times where watching a video is not always feasible and what SnapTube does is convert the very small video files to MP3 audio formats and directly sync's it to your phone's default media player.
Snaptube apk app is 100% safe and original and is totally free of cost meaning that all you need to do use all of this functionalities is have a stable internet connection and a working smartphone.