There are various proxy services available on the internet today.  They all offer proxies to those who need them, but they all do not work in the same way. This storm proxies review will shed more light on how it works.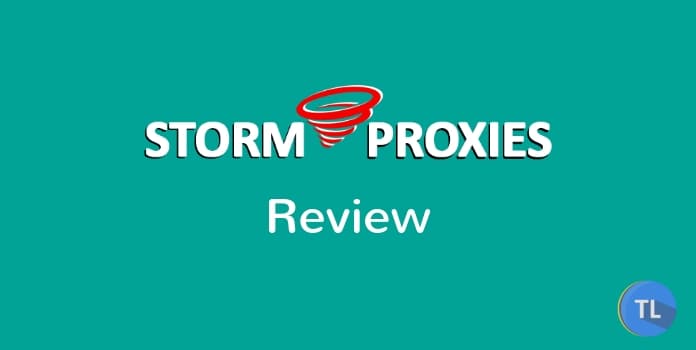 Storm proxies offer its clients just one IP address. This address can rotate through very many proxies throughout the world providing you with a better chance of privacy. There are different proxy service providers that have genuine proxies, but storm proxies work best.
Storm Proxies has different proxy packages. These are custom-made for use in certain situations. These scenarios include:
Creating different social media accounts
Buying tickets
Purchasing sneakers
Unblocking websites
Carrying out SEO tasks
Main Features of Storm Proxies
This storm proxies review will highlight all the features of this service and why you should choose it.
It offers various proxies like social sites, ticket sites, Ticketmaster, sneaker, private dedicated, and rotating back connect proxies. All these are specific to each user.
Its proxy client includes manual configuration, programmatically, browser extensions and proxy bots.
Storm proxies can world in various locations around the world, the European Union, and the USA.
It sources IPs from residential and data center IP addresses.
IP addresses are rotated after every 3, 5 or 15 minutes.
IP replacement for private dedicated proxies is available two times every month.
No limitation on bandwidth and no hidden costs either.
Many proxies slow down the internet connection. However, storm proxies are very fast and reliable
It can restrict illegal activities and hacking
It has no trial period, but they also offer a money back guarantee either after 2 hours for the smaller packages and 48 hours for the bigger packages.
Very affordable, and the pricing depends on the package you choose.
Quite simple to use, allows the user to get access to their proxy which includes username or password, change their proxies authentication mode when necessary, and to set up access IP when rotating.
Has email support that is available 24/7.
Accepts payments either by credit card or PayPal.
It does not allow any form of torrenting.
When you choose to subscribe to storm proxies, it is important that you provide an email id that matches the one on your PayPal account. Storm proxies have no cons, this is because they offer a solution to every challenge and are a one-stop shop if you need an IP proxy. With their packages, you are sure to find one that fits your need perfectly.
To manage your proxy setting well remember to install an add-on that works with both Chrome and Firefox.
Conclusion
This storm proxies review shows that compared to other proxy service providers in the market today. Storm proxies have a lot more to offer. With customer support who respond to all emails as fast as they can in a period not more than 45 hours, you can be sure that you have a trusted partner when it comes to keeping you safe and untraceable.