We take images and videos of every beautiful moment of our life. We usually take images and videos on smartphones, but we can't expect the video quality from smartphone to be great compared to a high-end camera such as GoPro.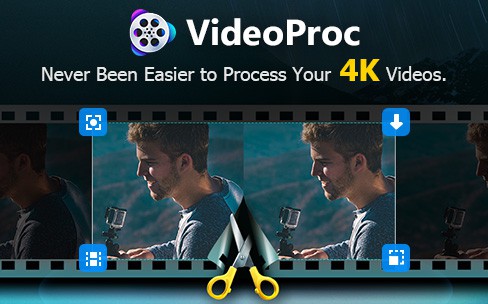 So, people still prefer high-end cameras for recording videos instead of their smartphones as they capture a lot of detail and stabilization is great. Recording videos from GoPro's and other high-end cameras are great, and we usually capture the highest quality such as 4K videos instead of a Full HD video.
But wait…
We face some problems when we record videos from a high-end camera or a GoPro. All 4k videos recorded are of a high size and requires a lot of resources to load and edit. Editing 4k videos is not an easy job. It needs professional software.
Yes, we have a lot of video editing tools such as Premiere Pro, final cut pro etc. but you need to have a high-end device in hand to work with those software's and it takes a lot of steps to do simple things such as trimming etc. Also, you need to convert that video to other formats which can result in quality distortion and incompatibility issues.
We need a simple software which does the basic editing tasks very quickly and runs on average system configuration.
So, what's the solution?
We recently came across a software called VideoProc which has all the basic video editing functionality which you are looking for.
So, let's talk more about it.
What is VideoProc?
VideoProc is all about video and the name itself is a short form of Video Processing. VideoProc has lot features to get most out of your videos. You can edit and convert your videos to various formats in an easy way very quickly. You can easily edit your 4k videos from a high-end camera such as GoPro and others very easily without taking a lot of your computer resources and it uses GPU instead of CPU to render your video.
How VideoProc Can Make 4k Video Editing Very Easy?
VideoProc is designed for everyone. You may be a professional video editor or a casual user. VideoProc is easy to use the software without having a lot of complex features.
You can do all basic video editing tasks on your 4K videos such as cut, crop, merge, rotate, add subtitles, stabilize the video, denoise, add effect, and remove fisheye.
Not only video editing, but you can also compress/ resize your videos by 90% without quality loss. This makes VideoProc unique.
Full GPU Acceleration
Editing and rendering 4K videos takes a lot of CPU and memory. VideoProc takes an approach to make it much easier for you to edit and render video. VideoProc uses level-3 hardware acceleration powered by Intel, AMD and NVIDIA GPU's.
It delegates all the heavy work to GPU which makes CPU usage less and editing and rendering 4k videos is buttery smooth. VideoProc 3-level hardware acceleration is the No. 1 fastest video processing to date.
Other Features of VideoProc
As I already said VideoProc is all about videos. VideoProc packs in some interesting and useful features which most software miss on. We listed the most highlighting features of VideoProc.
1. Convert video, audio and DVD to your desired format
VideoProc comes with a powerful video converter which helps you convert your videos to all popular formats and digitalize your DVD to MP4 and other formats. All conversions are seamless and without quality distortion.
Don't know which format is good for your device or which format it supports? VideoProc can solve that problem, you can choose a device to convert to that device compatible format instead of confusing between formats.
2. Video Downloader
VideoProc has this another interesting feature which lets you download YouTube videos from 1000+ sites such as YouTube, Vimeo, Facebook etc. which is insane. You can download a single video or a playlist by just pasting the video URL.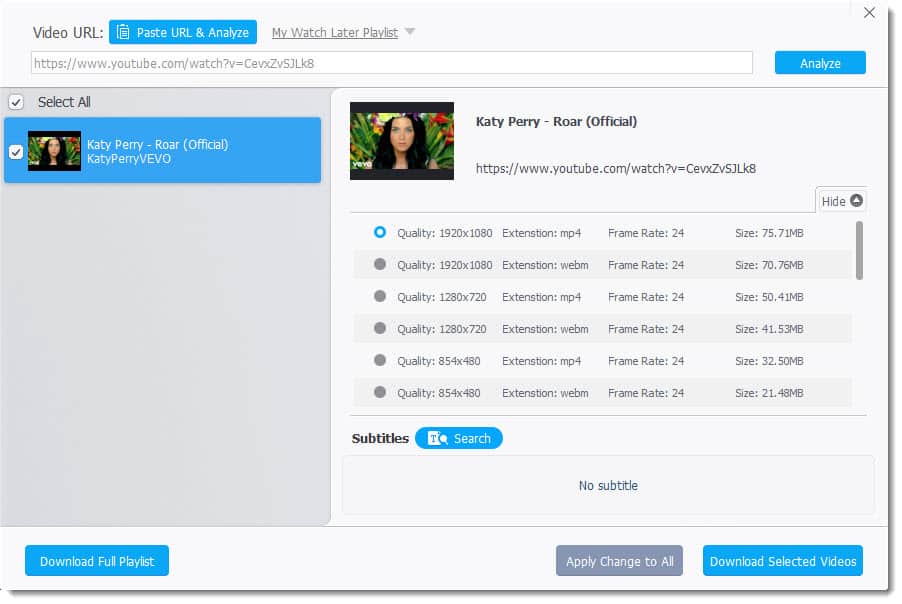 You can choose between various video qualities such as 4K, 1080p, 720P and so on before downloading. There is an option to login into your favourite video sites and download your watch later playlist. You can also search for videos without leaving VideoProc and download videos.
3. Screen Recording
VideoProc is feature rich, which comes with an inbuilt screen recording features. It helps records you PC/Mac screen with few clicks. You can also record with a webcam.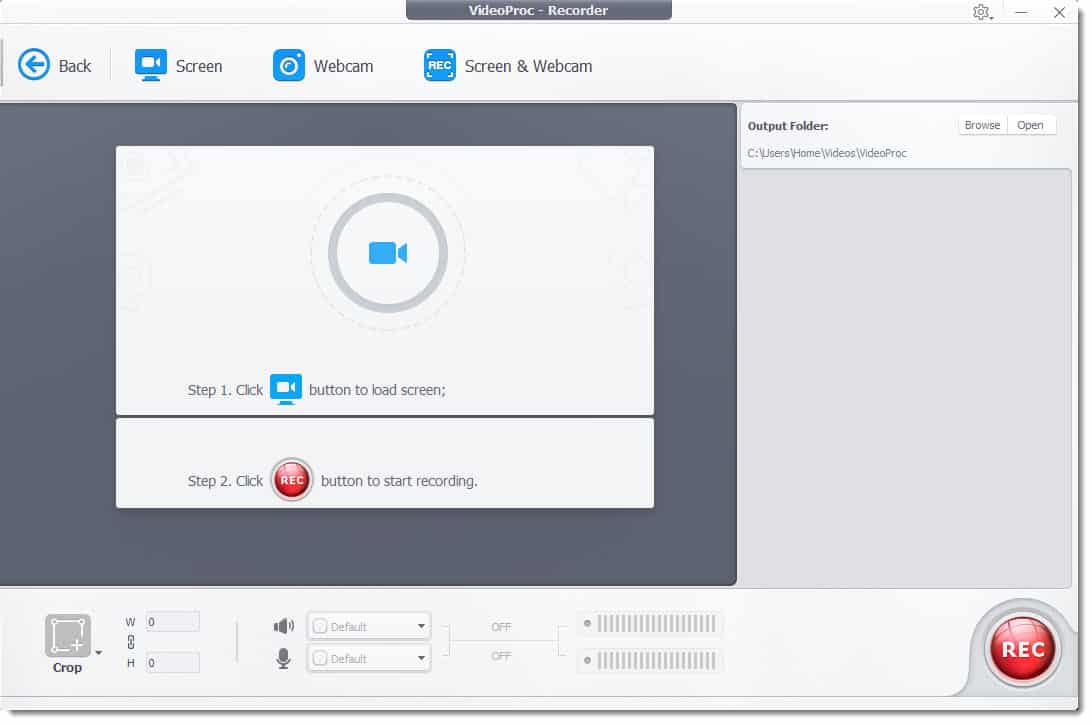 Screen recording is the most helpful features whether you are a gamer, tutor or a youtube. VideoProc comes handy with these useful features without deepening on various software for each task.
Special offer
Take part of the more powerful VideoProc release celebration to get a 15-day free trial license key and get a chance to win a GoPro along with other accessories. Go to the page "Edit and resize GoPro 4K videos without quality loss" to participate the campaign now!
Final Verdict:
VideoProc is a feature-rich and powerful solution for all your video needs. It's a one-stop solution to all your 4K video needs. You can edit, record, convert and download videos with VideoProc without deepening on multiple software's and its very speed and reliable.