After 3G services, users can now use the very new 4G LTE technology that is 5 times faster than 3G. So 4G is faster than old network in every task from video streaming to downloading.This write-up brings to you latest devices that supports 4G technology.
4G has not reached to most parts of India yet but it is about to bring changes soon as India is bracing itself for the Data revolution. Users looking for a fast data connection that matches with the processing power of the smartphone.
Mobile networks are spreading the availability of 4G networks so it becomes obvious to check some price cuts in 4G tariffs.
Below is the rundown of 4G smartphones available in India.
1)Micromax Yu Yureka (Rs 8999)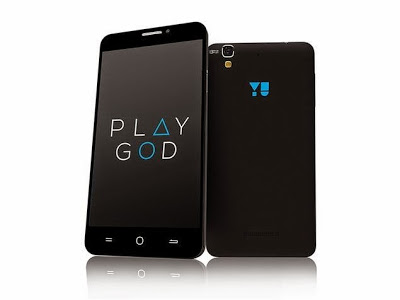 Yu features a 5.5" screen protected with Corning Gorilla Glass 3 that makes them scratch-resistant. It is supported by 64 bit Qualcomm Snapdragon 615 octa-core processor and 1.5 GHz processor.
Yu features a 13MP shooter at the back and a 5MP front camera and is powered by 2500mAh battery. It is the first device to get an upgrade to Android Lollipop version.
Specifications

Display: 5.5" 720p
Processor: 1.5GHz octa core
Chipset: Qualcomm Snapdragon 615
Camera: 13MP rear and 5MP front
OS: Cyanogen 11/Android KitKat 4.4.4
Battery: 2500mAh
2)Lenovo A6000 (Rs. 6999)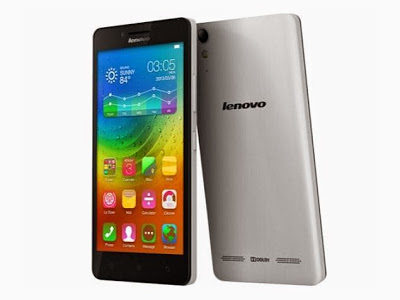 Lenovo A6000 features a 5" HD IPS screen and its easy to hold as its rear panel is made of matte finish that avoids the mobile to slip from your hands.
It flaunts a 8MP rear camera with LED flash and a 2MP camera without flash. The smartphone runs on Android 4.4 KitKat with Lenovo's Vibe UI 2.0 on top and will soon be upgraded to Android 5.0 Lollipop.
Specifications

Display: 5" with 720*1280p
OS: Android v4.4.4 KitKat
Camera: 8MP rear and 2MP front camera
Processor: 1.2GHz quad core with 1GB RAM
Battery: 2300mAh
3)Oppo R5 (Rs.29990)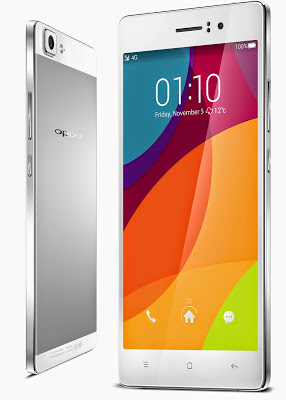 Oppo R5 claims itself to be the slimmest handset made till date. The handset is 4.85mm thick and wears the crown of being the slimmest smartphone. This Oppo smartphone comes with 5.2" with 423 ppi and has a stainless body.
Oppo is a 4G device but does not work on band 20, Vodafone and other small networks like GiffGaff and Tesco.
Specifications

Display: 5.2" with 1080*1920p
OS: Android OS, v4.4.4 KitKat
Processor: 1.5GHz quad core Cortex-A53
1 GHz quad core Cortex-A53
Camera: 13MP front and 5MP rear
Battery: 2000mAh
4)Gionee Elife S5.1 (Rs.16949)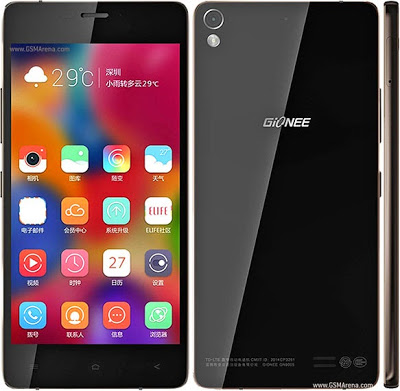 Gionee has launched an Android handset and has become noticeable for its thickness feature. Its an ultra slim handset with 0.22".
It is powered by 2100mAh battery that is somehow managed into the chassis. Its classy and elegant design has made this device successful. Connectivity is pretty good due to 4G LTE support that enables you to download apps and content quickly.
Specifications

Display: 4.8" with 720*1080p
OS: Android OS, v4.4.2 KitKat
Processor: 1.7GHz octa core Cortex-A7
Camera: 8MP front and 5MP rear
Battery: 2050mAh
5)Xiaomi Redmi Note 4G (Rs. 9999)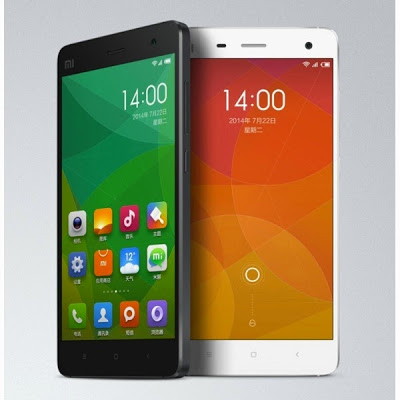 The Redmi 4G has a 5.5" 720*1280p IPS LCD screen. It comes with 8GB internal memory and microSD slots for expansion. The device supports card up to 64GB. But it runs on quad-core 1.6GHz Snapdragon 400 CPU with a 2GB RAM.
Note 4 helps in fast charging and is supported by 3100mAh battery.
Specifications

Display: 5.5" display with 720*1280p
OS: v4.2 JB
Processor: 1.6GHz quad core Cortex-A7
Camera: 5MP front and 13MP rear camera
Battery: 3100mAh
About the author:
Binu is a consumer electronics expert and technical blogger at Zopper, which is first hyper local-market place in India . She constantly following consumer electronics & home appliances related news from last 3 years.