World almost a decade ago wasn't as easy as it today is. Calculations were done manually, office presentations needed to be carried around in floppy disks, movies were only watchable in theatres and mixing music was only something a DJ could do. Then the Personal Computer System came and made life easier. Half a decade later, the Personal Computer was conceptualised and mass produced as the Laptop. The world took a turn when Laptops began to be used. People were carrying them around, walking while working, watching movies lying down in their favourite positions and DJ mixing was at everyone's fingertips. Now, a Laptop wasn't an accessible option to everyone then until today, when Laptops are readily available for much affordable prices. We take you through 10 best Laptops available for under Rs.40,000.
Dell Vostro 2520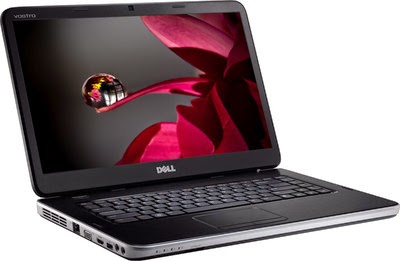 Dell needs no introduction in the Laptop business. With some of the best known Laptops mankind knows about in its range, Dell features as amongst one of the best Laptop and advanced Computers manufacturers. Exclusively handy for students and professionals, the Dell Vostro 2520 is built for the game of endless tasks. You may even drop it because it's got the built to take anything.
With 4GB DDR3 RAM, 500 GB HDD, 3rd Generation i5 Processor, running on the Windows 8 64 bit OS, this is the machine you must have. The Dell Vostro 2520 features a 15.6 inch Screen, Intel HD Graphics 4000 card, 1 GB AMD Dedicated Graphics and upto 4hours of battery backup, you can literally test this Laptop to its limits and it will still work fine.

Dell Inspiron 15 3521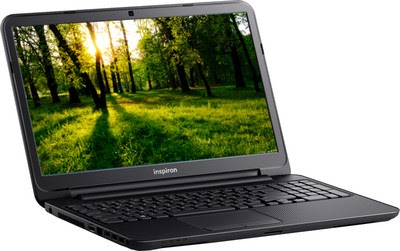 Another exciting Laptop from the house of Dell, this is again one of the best low budget Laptops available in its range, with the best specifications. Buy the Dell Inspiron for a perfect mix of both work and play. And don't forget to use snapdeal coupons while buying it from snapdeal, exclusively available at Cashkaro.com
The Dell Inspiron 15 3521 has 4 GB DDR3 RAM, features 500 GB HDD and 3rd Generation i3 Processor and runs on the Windows 8 64 bit OS platform. With a 15.6 inch screen, Intel HD Graphics 4000 and upto 8 hours of battery backup, the Dell Inspiron fits well if you want to complete hard tasks on this or for a decent gaming experience. And with the 1 year physical warranty, this Laptop from Dell can take it all.

ASUS S56CM Ultrabook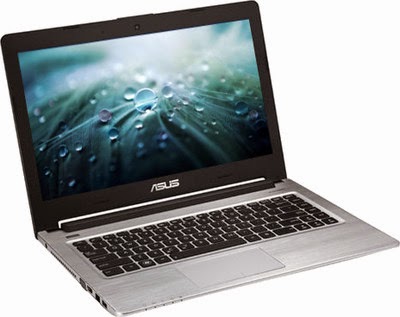 Not much known for its products, Asus still is a decent brand when it comes to the best Laptops available in town. However, the Asus S56 Ultrabook is one heck of a Laptop featuring the best specification in the below Rs.40,000 price range.
Get your hands on the Asus S56 Ultrabook which happens to sleek and ultra-light weight, as the name suggest. Inside you have a 4 GB DDR3 RAM, 500 GB HDD or a 24 GB SSD, 3rd Generation i3 Processor and runs on the coveted Windows 8 64 bit OS. For the best of viewing experience, it features a 15.6 inch screen, NVIDIA GT 635M 2 GB Dedicated Graphics solution and gives upto 6 hours of battery backup.

Lenovo Essential G505S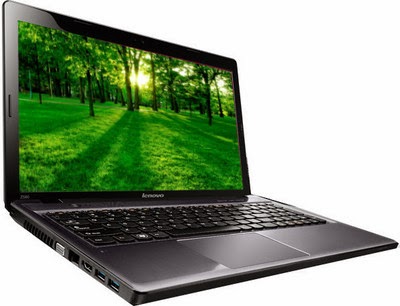 The big boy Lenovo is a trusted manufacturer of some quality Laptops available in India. With the Lenovo Essential G505S, Lenovo has targeted the avid gamers who look forward to save some bucks while still enjoying the gaming experience. Yes! It comes under a decent budget of Rs.40,000.
The Lenovo Essential G505S features a 4 GB DDR3 RAM, 1 TB HDD, runs on the APU Quad Core A8 Processor and features a Windows 8 64 bit OS. For the best of gaming or movie watching experience, the Lenovo Essential G505S also features a 15.6 inch screen, AMD Radeon HD 8570 2 GB Dedicated Graphics cards and stays alive for as much as 4 hours on battery backup.

Sony VAIO FIT 14E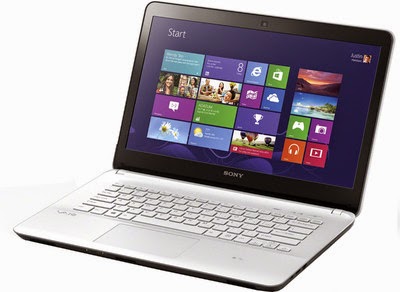 Now, Sony needs no introduction and we all know what a Sony Vaio looks and feels like. Featuring the best of looks, features and colours, the Sony Vaio FIT 14E is a tremendous product giving the best performance a machine can offer in the price range of Rs.40,000.
The Sony Vaio FIT 14E features 2 GB DDR3 RAM, 500 GB HDD, 3rd Generation i3 Processor and a Windows 8 64 bit OS. Smaller on the screen size, it dons 14 inch screen, comes in-built with Intel HD Graphics 4000 card and offers upto 4 hours of battery backup. An instant hit amongst the ladies, all you boys can pick up the much appealing colours for yourself.
Ridhi Gupta is a talented writer and she is very passionate about writing reviews and details about the latest tech news. You can contact her on [email protected] and get amazing insights that will help you stay up to date about the latest gizmos and their gimmics.