Virtual reality has remained in the sci-fi movies so far. However,it is finally going to arrive on our smartphones with the leading social networking service. The past years have seen Facebook gaining a foothold in the Internet world.  We all know that the social media giant is greatly inclined towards virtual reality. Facebook has certainly been successful in entertaining people worldwide with its amazing concepts and applications.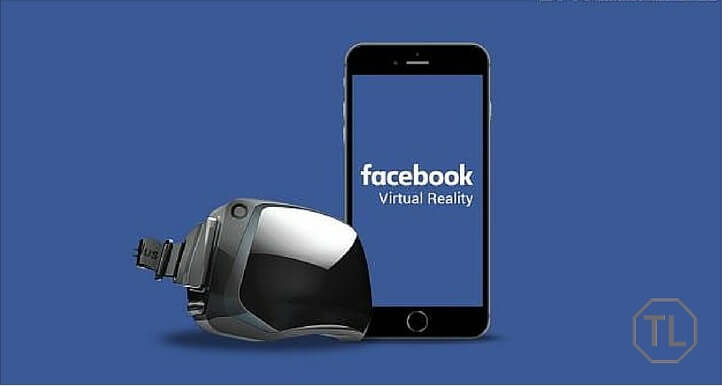 This time the CEO, Mark Zuckerberg has announced to bring Virtual reality to mobile phones. In fact, this is the perfect time to grow your business with the use of smartphones as the world is going mobile. Facebook Inc. is constantly working on a standalone video-app that will support a 360-degree view of the video running on mobile application.
During the announcement of the launching of VR (Virtual Reality) to smartphones, Facebook expressed the reason behind putting across this new functionality saying, "Our goal at Facebook is to connect you with the people and things that matter, every single day." The company executives also mentioned, "Over time, we've seen that people enjoy more immersive content in their News Feeds. This is one reason video has been so successful on Facebook, and we're excited to take it a step further with 360 video."
Since its inception, Facebook is the most outspread social media platform that retains maximum active user base and gains over a billion new users every month. As of 2015 second-quarter, Facebook accounts to 1.49 billion monthly active users. For this technology-driven project of VR, Mark Zuckerbergis hoping a significant support from Oculus (parent company of Facebook). Oculus is expected to host useful experiences in the virtual world for mobile users like fixing your appointment with a doctor, getting you seats for concerts and sports events in your city.
Also check: Did you got any problem related to Facebook and don't know how to contact them then you must read All Facebook customer service to contact Facebook.
The Facebook's acquisition of Oculus VR is going to bring a positive change in the current usage of the application. The CEO seems excited as well as sanguine about the whole VR project. The team feels that it will show a bombastic start with hard-core mobile gamers who are ready to invest in 3-D gaming on high-performance desktops.
While Oculus has already announced a virtual reality head-mounted display with name Rift, both companies are foreseeing the Facebook VR for mobile devices to be a much bigger and wider deal. Rift's first consumer version will be launched in the market by the first quarter of 2016.
Both Facebook and Oculus can take the advantage of their core competencies to build an entirely avant-garde service for professional and personal usage. Facebook's Connect platform will be helpful for users to move their real-world entities and friend networks into this virtual world. Similarly, the existing VR product of Oculus will also benefit the company to apply the functionality and core concepts.
Apart from Facebook, other tech firms invading the virtual space are Google Inc.,Microsoft Corporation, Samsung Electronics Co., Sony Corporation and AltspaceVR that recently launched Virtual Tabletop Game Space.
About the Author:
Vaishnavi Agrawal loves pursuing excellence through writing and have a passion for technology. She has successfully managed and run personal technology magazines and websites. She currently writes for intellipaat.com, a global training company that provides e-learning and professional certification training.
The courses offered by Intellipaat address the unique needs of working professionals. She is based out of Bangalore and has an experience of 5 years in the field of content writing and blogging. Her work has been published on various sites related to Hadoop, Big Data, Business Intelligence, Project Management, Cloud Computing, IT, SAP, Project Management and more.