WinX MediaTrans is iPhone manager software from Digiarty – a 10 years multimedia software developer leading in personal and home-use video audio applications based on Windows and Mac OS. This iPhone manager is the best way to transfer different types of files such as audio, video, photos, music etc amongst iPhone, iPad, and computer. For your Windows OS, this is an amazing iPhone/iPad manager.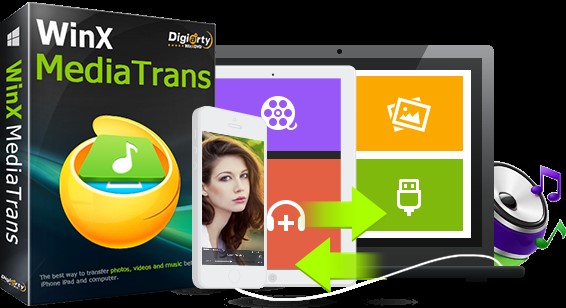 This software plays a lot of roles, for a single package. It backs up your photos, manages your playlist, assists you with transferring videos, handles your iBook, iTunes, Voice notes, flash drive etc. It even transfers media files purchased from iTunes, such as iTunes DRM movies, music, audiobook etc.
Visit this page to get a Full license for free
WinX MediaTrans – The 1ST to Support Decoding iTunes DRM
We all know that the movie video music purchased from iTunes is protected Apple FairPlay DRM. You can only play these media files on authorized Apple devices. But WinX MediaTrans helps you decode iTunes DRM and convert the M4V to MP4 video format in general. With the absence of DRM, you can easily play iTunes movie video music and iBooks on any other devices.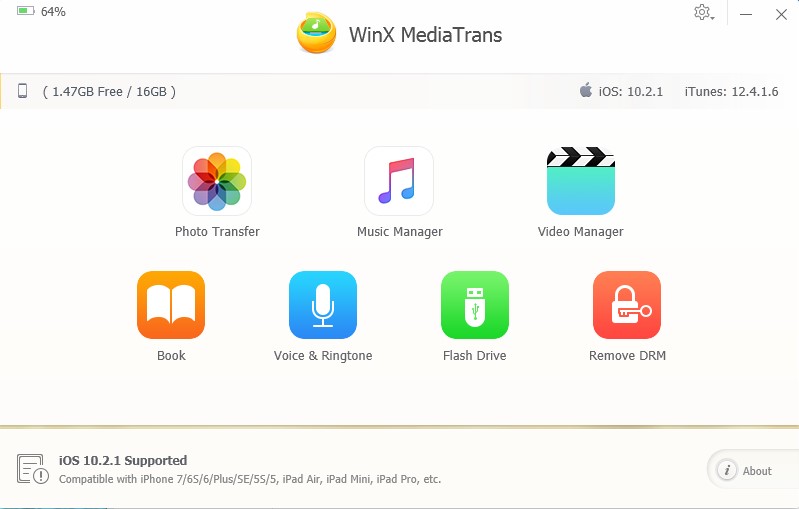 See tips on how to convert and transfer DRM protected media file >>
It also helps you transfer 4k photos and videos when your iPhone has run out of the capacity to store anymore 4k clips. 4k videos and clips are generally the ones that take up a lot of space owing to their high definition. It takes only about 8 seconds to transfer 100 4k photos. It is a quite fast process. This is why to save you some space, WinX MediaTrans backs up your data, which includes your purchases from iTunes Store. You can also direct your e-books, voice notes, podcast etc. To top it all, this software supports iOS 10 and also iPhone 7 (Plus).
WinX MediaTrans is the best way to manage your music playlist, as mentioned before. It provides you two new ways to import or export music and ringtones from iPhone or iPad. These methods prove to be much simpler than iTunes. You can also add, make changes or delete existing playlists. You could also create new playlists and add songs through drag and drop. Edit the details of every individual album or artist, as per your accord. You could edit and change the name and other information on the album and player in batch mode. You can also handle tone and voice notes. Voice notes can also be transferred and music is auto converted to AAC or MP3.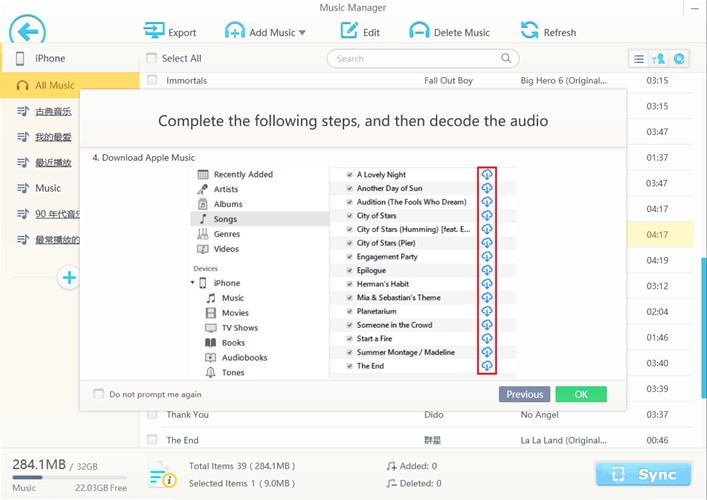 If you think about it, life is incomplete without music. But you would want the loop to be smooth and hassle-free. For that very purpose, you would require a neat playlist which needs no interruption from your side every other minute. WinX MediaTrans helps you list down your favorite songs and create different playlists according to your current mood. It becomes much simpler and easier to manage your playlist now.
Video files are also imported and exported without putting on a lot of efforts. WinX MediaTrans helps you auto convert videos files of any format such as MKV to iPhone/iPad.  It also helps you reduce the size of the video file to even 50% without any loss in the quality of the same, on your iPhone or iPad. Videos can also be auto rotated to play on full screen in both iPhone and iPad all the time. You can also import and export videos and 4k/1080p high-quality movies between your PC and iDevice, in batches.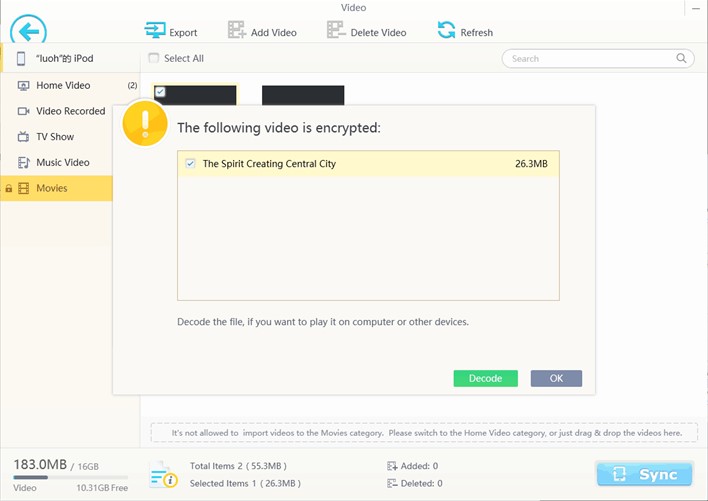 With this software now, you can use your phone as your USB drive. It supports all types of files such as Pocket Word, PDF, Excel, PPT etc. You just need to transfer your files between your PC and iDevice. Rest, let WinX MediaTrans handle.
WinX MediaTrans Full License Giveaway: Every day the developer will give away 500 copies, you can firstly come to get the license code and activate all the features.