The world has become a very small place courtesy, airplanes. Today, we have an ever- increasing fleet of airliners, private jets and military aircraft of different types and for different purposes. Keeping them all in an airworthy condition at all times, requires a lot of effort from the MRO aviation companies.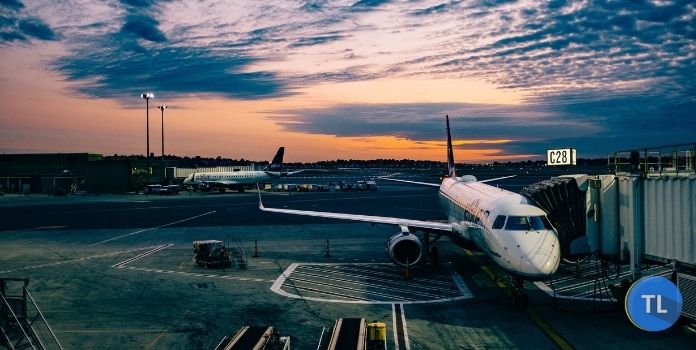 That's why there is a thin line that separates the market leaders from other players in the global MRO business. That thin line is their ability to achieve faster turnaround times (TAT), customer satisfaction ratings, service level compliance, ability to deliver on-time and taking care of the diverse and complicated business agreements that aviation maintenance business entails.
However, as an MRO aviation company, you must be well versed with the challenges that the ever-increasing numbers and sophistication of modern aircraft brings along. Manual work scheduling, inaccurate work estimations, poor resource visibility, inventory leakage and incompatible legacy systems across locations are some of the main problems affecting the performance.
The COVID-19 pandemic has further exacerbated the situation by making fleet operators and aviation companies cut costs and seek faster, better and more affordable MRO aviation services. This is where aircraft maintenance software is an essential need for every MRO aviation brand.
However, to stay ahead of the competition, just any aircraft maintenance software is not enough. What MRO aviation in the post-pandemic world requires is a one-stop-shop MRO solution which facilitates paperless operations, the ability to manage complex contracts and offers complete ease of usage.
List of The MRO Solutions Offered
With the rapid surge in the digital MRO aviation business, the aircraft operators are increasingly asking the MRO aviation companies to reduce the TAT as higher TATs increase aircraft downtime. This is where a cutting-edge aircraft maintenance software integrated with AI, Data Analytics, Machine learning and IoT technologies. A cloud-based aircraft maintenance software offers end-to-end coverage of all MRO needs for aviation sector such as:
Component MRO
A cloud-based MRO aviation software comprises tasks such as Component Receipt, ARC Release, Quote Management, and Invoicing processes that allows efficient customer interaction capabilities, easy handling and greater operational usage.
Engine MRO
A world-class MRO aviation solution enables Engine slot management, Work scope evaluation, engine visit, estimations, build-up, kitting, Digitized task card, Maintenance tracking, ARC, and Quotation & Invoicing processes etc.
Line MRO
Line Maintenance is a crucial component of the MRO aviation services. A good cloud-based aircraft maintenance software would offer AMO and Line Station Maintenance operations with efficient work scoping, reporting of any defects and easy flight service billing.
Hangar MRO
The 3rd party aircraft maintenance companies offer a holistic cycle starting from aircraft induction to billing, work scope management, task-card digitization, efficient planning, integrated inventory planning and automated invoicing functions.
A world class aircraft maintenance software offers the MRO aviation companies optimized TAT. Through digital contracting and pricing management functions, it is possible to automate routine as well as non-routine price computations, estimations and invoicing to reduce the TAT significantly. By using cloud-based aircraft maintenance software from a leading MRO aviation software provider, you can enjoy greater pricing margins. The software will offer tracking of invoices and customer payments and also a connected portal for customer interactions, approvals and collaborative requests.
In simpler terms, an Aircraft Maintenance software is the key to success in the modern MRO aviation business.