Smartphones, both Android and iOS-powered ones, are revolutionizing the way we engage in sporting activities such as cycling. There are apps developed to improve your efficiency when you are on a bike. Discussed below are 20 of the best free cycling Android and iOS apps in no particular order.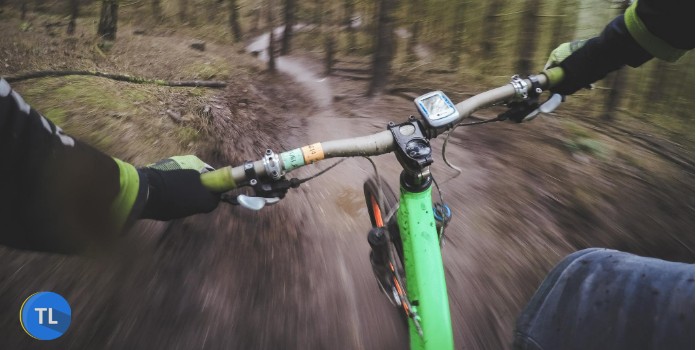 Best Cycling Apps for Android and iOS
With a database covering over 450 European cities, Bike Citizens is a smartphone app supported on both Android and iOS devices. You can use it as a travel guide or a navigational app as you ride your bike. The app will help navigate across places you are unfamiliar with.
Lifesum understands that you need to track your food consumption habits and exercise regularly. The app gives you the chance to key in your meal plans and your upcoming activities. You can use it to plan for your next ride. Lifesum is available on both iOS and Android devices for free.
The Bike Gear Calculator is a smartphone tool that every cyclist needs when comparing the gears on a bicycle. The free Android and iOS app gives you insights on the speed you will be cycling when you choose a particular gear. You will get access to this information once you input the details about your bike.
Relive is a free cycling app available for both Android and iPhone. It captures a cyclist's ride data from Polar, Endomondo, Garmin Connect or Strava and turns it into an elegant mobile map. It allows you to upload any ride that covers over 10 km or over 12 hours.
Strava is the most convenient app (suited for both iOS and Android devices) that you need to track and record your rides. Since 2009, cyclists from different parts of the world are always using the app to measure metrics such as speed and distance. Strava allows you to compare your cycling habits with other people who used the road or path you are using.
The Bike Computer app targets cyclists who want to transform their smartphones into GPS computers. The app is 12% more efficient in terms of saving your phone's battery. It runs on both Android and iOS platforms. Bike Computer gives you the freedom to share your rides on Facebook or Strava once you complete them.
Garmin Connect Mobile is a must-have app for cyclists that features a calendar for tracking cycling dates and Bluetooth compatibility. You can use the app to upload your rides directly to platforms such as MyFitnessPal, Strava and the Garmin Connect website. You can also use the app (supported on iOS and Android devices) as a training diary or to review previous rides.
The Google Maps app for Android and iOS can offer you cycling routes based on your actual location. You need to turn on your device's GPS or location feature for you to access the routes. The app also provides cyclists with turn-by-turn navigation instructions.
Endomondo is a brilliant activity-tracking app that suits the needs of cyclists. As a cyclist, you may rely on it to track the time and speed you take when riding your bike. The app (supported on Android and iOS smartphones) also works well with a heart rate monitor. It can help you analyze your training since it stores a training log every time you hit the road.
Fill That Hole app lets you report to the local authorities when you spot a pothole on the road. The UK app is available for free download on both the Apple App Store and Google Play Store. It eliminates the need to wait until you reach home for you to report the presence of a pothole on the road.
MapMyRide is a free iOS and Android app for helping you find alternative cycling routes. You can also use it to plot routes. The app lets you explore new areas that you just visited or would love to visit.
12
St John Ambulance First Aid for Cyclists
The app equips cyclists with basic first aid knowledge on how to handle accidents or emergency cases. It runs on both Android and iOS devices. It can help you combat the most common cycling injuries.
The Android and the iOS-powered app keeps you posted about the weather conditions. It updates you on when it will rain. As a cyclist, this information can help you plan for the attire to wear before leaving the house.
The BBC Weather iOS and Android app can give you hourly and daily weather updates. It helps you monitor the weather forecasts before you begin your ride. It is the most popular weather forecasting smartphone app.
Just as its name suggests, Ride with GPS is a free Android and iOS app for route planning. It suits cyclists who want to undertake long distance rides. It features route mapping tools, live tracking tools and Bluetooth compatibility.
Size My Bike is a bike fitting Android and iOS app that helps you choose a bike depending on the size. It relies on six of your body measurements to enable you in selecting the most suitable bike. It is ideal for beginners and those shopping for bicycles online.
17
Bike Hub Cycle Journey Planner
Bike Hub made this app to help cyclists find the shortest route possible for reaching their destination. The app offers them turn-by-turn navigations and satellite navigation in both 2D and 3D form. It is free to download on iPhone and Android phone.
Beanhunter targets cyclists and individuals who like stopping at a cafe for a drink. It helps you find the nearest cafe whether you are driving or cycling. As a cyclist, you will find the free Android and iOS app useful especially when you are hungry.
If you are engaging in cycling for physical fitness, you can use MyFitnessPal to track your training. You can also rely on it to schedule your next rides. The app is free to download on App Store and Play Store.
Also known as, the world's best route planner, Komoot can transform your smartphone into an incredible satellite navigation tool with voice commands. You can input details about your upcoming ride and the app with plan your routes. The Android and iOS Komoot app can also give you several options for arriving at a certain destination.