A smartphone without application is like a car without fuel. Exactly it is of no use that's the reason the mobile manufacturers load your mobile with many applications by default for greater user experience.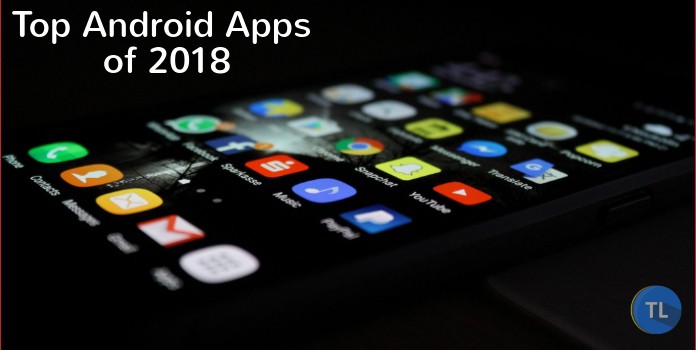 These applications can help you a lot. In many cases, mobile applications have become a lifesaver for a person.
So, we listed some of the most popular apps you need to have on your smartphone in 2018.
1. Truecaller
It is the most useful app. It can fulfil all your communication needs. Truecaller has a user base of over 250 million. With Truecaller you can identify the identity of an unknown caller, you can block spam messages or calls, backing up call, message history.
It also has Smart SMS function which can also be replaced with the default message app of your smartphone.
2. Musical.ly
It's a global music video community. You can add your favourite music, sounds, stickers, Face filters, beauty effect and much more to your videos.
It's just like Dubsmash but for music lovers which will help you to sync your lips song lyrics.
This online community is growing rapidly and has many celebrities on it too, Musical.ly has easy to use editing tools. You can merge latest/old music or famous movie dialogues on your video using this application.
3. UC browser
UC browser is the most popular browser because of it's sleek and smooth interface and ton of features it provides. It has many features which most of the internet browsers fail to provide this browser was developed by Alibaba group. UC browser and UC mini have always been on the Top charts of Google play store.
UC Browser loads pages very quickly as it blocks unwanted ads. It has an inbuilt ad blocker and switching between tabs is fast.
4. Vidmate
By installing this application on your smartphone you can access the limitless world of entertainment. This application has access to many multimedia showcasing website and applications and lets you to download content from there. Moreover, it has a live TV feature which showcases different channels you can select any depending upon your mood.
With Vidmate user can download any video present on youtube, Facebook, Instagram, Dailymotion, Dailymotion, Tumblr etc in any file formats or resolution the application is free and is available on open source applications Market. ( Download:- User can download this application from any open Source website from there default internet browser. Download Vidmate from https://vidmate-apk.in/
As this app is not available on play store. So, you need to download from other websites and also to install it you need to enable Unknown sources in settings>security.
It is a file sharing application of Android with which user can send files of any format to an individual or a group of people.
The application also provides the facility to share files from Android to Android devices, Android to Windows devices, Android to iOS devices and vice versa. This application is ideal for sharing large size files.
6. Instagram
it is a Facebook product with which a user can upload pictures and it will be showcased on his/her followers feed. The user can also upload short videos and Stories. One can link his /her multiple social media Handels with Instagram and it will share the same content everywhere.
Instagram is a powerful social media tool used by almost all the celebrities these days even the global and the local business prefer creating an Instagram profile for their brand.
The community guidelines of Instagram are very strict and if they'll find you violating it, it can result in the account determination or permanent ban.