Student life can be overwhelming at times. With lots of lectures, assignments and extracurricular activities, it's hard to stay on top of everything. Luckily, the technology offers convenient apps that can help you stay organized and study better in college. Check out the popular apps for taking notes, managing schedules, writing essays, and keeping your student activities in order.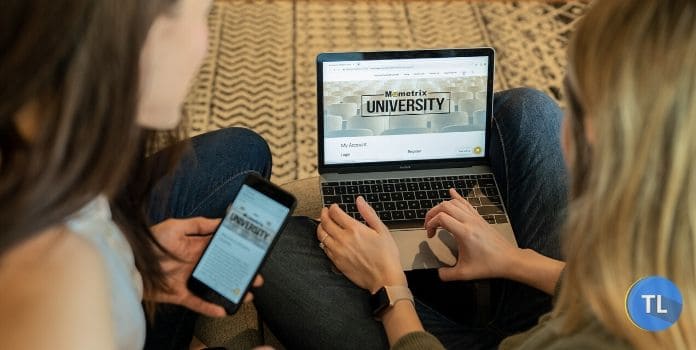 If essay writing keeps you up at night, try getting custom writing assistance from online paper services. Many students who are time-pressed find the solution in paying a professional writer online for custom paper assistance. Academic experts can help you write the paper in no time, and you'll make time for other important activities.
5 Apps for Students That Help you Study Better
1. Oxford English Dictionary
Dictionaries are irreplaceable for writing an essay, finding synonyms for a word and improving your communication skills. This app allows you to create lists of words in order to expand your vocabulary and learn more words faster. Consulting a dictionary is helpful for college students of all specialties. Yet, it'll be most helpful for those who are not native English speakers as it offers convenient learning tools to improve your vocabulary and word use.
2. EasyBib
EasyBib app automates the scrupulous process of bibliography creation. Just scan the book's bar code, and this service will transform it into a reference formatted in APA, MLA, or Chicago academic citation style. Thus, you'll spend less time formatting and proofreading your assignment. If you pay $9.95 for premium version, it also checks papers for plagiarism. There's also a paid service to get your assignment evaluated by expert writers so that you could improve document content as well.
3. Dragon Dictation
This popular mobile dictation app can be used for multiple purposes. You can record lectures, your ideas for papers or academic projects, or simply your thoughts, and an app will convert them into text. It offers options to create forms or templates that will auto-fill as you dictate, copy, or email the document. The app isn't cheap to buy – it costs $14.99 per month. Yet, since it's multi-purpose, you can use it in professional environment or to simply save your time on writing.
4. Evernote
Whether you do research for your next assignment, listen to a lecture or brainstorm ideas, you can't go without note taking. Evernote services allow you to capture notes in all forms – web clips, audio files, lists, and handwritten notes. In addition to helping organize your records and collect ideas, Evernote streamlines the exam revision process. It's much easier and faster to revise and learn when all course material is collected in one place, isn't it?
5. My Homework Student Planner
This simple digital planner helps you track all academic activities and projects. Here, you can track the homework and assignments, track classes, and set deadline reminders. When you have all the assignments listed in front of you, you'll never forget to take an online test or edit an essay again. There's also a paid update that enables file attachments, homework import, and more.
6. Essay Editing Expert
Essay-editor.net is not exactly an editing app, but rather a company where a professional college editor can edit your essay online. All in all, how can an app compare to the personalized services of an experienced editor? An expert from essay editing company will help you edit grammar, punctuation, syntax and flow in a paper. As a rule, college editors don't charge much for their services and deliver orders on time as they respect deadlines.
This particular company also offers custom writing help, so if you struggle to complete all assignments on time, an experienced writer can write a paper as per your instruction to help you get a good grade.