Smartphone became the basic need of every individual these days due to various reasons which make developers to develop new apps for this huge chunk of smartphone users. If you are searching for best productivity apps of 2020 then you are in the right place. You may have already used many apps in the past but you are missing some of the most important apps, some of these apps are not well known but they will help you to increase your productivity.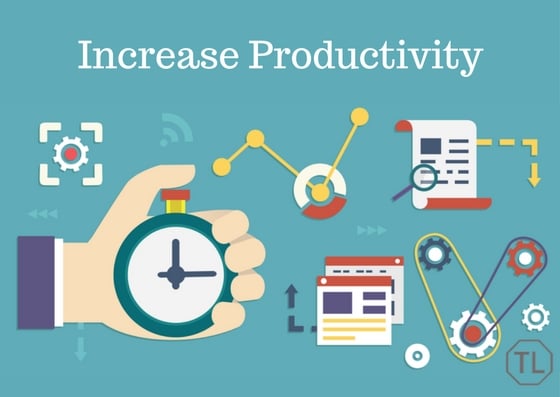 I bet you didn't try at least one app in the below mentioned list of best productivity apps for Android and iOS devices. Most of the apps mentioned below are available for Android and iOS but some are only available on Android devices.
We are not sorting the list in any of the order because each app will do a different job and used for different purposes.
Best Productivity Apps Of 2017
1. TexPand
TexPand is the interesting app and one of the best productivity apps which save your time by helping you to create shortcuts to the most used texts. As the name itself suggest, it expands the text. For example, I can create a text shortcut to expand my email ([email protected]) on typing cte. 
When you type cte, the app will replace that with my email id ([email protected]). You can use it as you wish such as creating shortcuts to expand your emails, phone numbers, House number, Bank details, etc which will save a lot of time in typing those long text. You can even expand a list of texts like a list of emails, phone number and select one of them from the floating window.
TexPand is available both in free and paid options, while the free option is limited to create only 10 text shortcuts and paid version will remove that limit. Texpand pro is value for money app if you want to unlock full capabilities.
2. Clipboard Manager
We copy-paste many things on our smartphones and as we know we can only paste the last copied text and can't paste the previous one or history of all the copied text. There are sometimes you copied one thing and before pasting that you may have copied the other text and lost the previously copied text. This is where clipboard manager will come into place. Clipboard manager is a powerful app which lets you keep the history of all your copied text on your smartphone so that you never forgot or miss the copied text.
Clipboard manager basically manages your clipboard by logging all the copied text in its app and you can even backup all the clipboard to google drive or your smartphone.
3. Flynx
We all browse various websites in our day-to-day life and we are most aware of using tabs and switching between them. Tabs are a very good option to open multiple websites but it's not the most efficient way. Flynx relieves you from boring tabs in browsers by replacing it with bubbles just like the Facebook messenger. If you click a link then it will open that in a bubble and you can open multiple links in multiple bubbles. You can easily switch between apps and you don't need to leave the existing app for opening a link from now.
If you click a link then it will open that in a bubble and you can open multiple links in multiple bubbles. You can easily switch between apps and you don't need to leave the existing app for opening a link from now.  You can even save the opened link and read them later.
Flynx is available free and you can download and set your default browser as Flynx to experience seamless multitasking.
4. Pocket
Pocket is the most popular app which helps you save web pages without the unnecessary ads and styling present of web pages and you can read them later even without the internet. Pocket is available on various browsers such as chrome which helps you to save web pages to pocket and becomes one of the best productivity apps.
Pocket provides the clutter-free interface for all the posts you saved to pocket and you can even share the posts with others.
5. LastPass
You may have registered on multiple sites and it is not secure to use the same password for all of these sites but it is so confusing to remember all those passwords. You don't need to worry from now, LastPass has your back. LastPass is one of the best free password manager out there which stores all your passwords and sync across various devices such as Smartphone, PC, and Mac.
You only need to remember the master password of LastPass and rest will be taken care by LastPass. Lasspass is paid version for syncing across devices but now it became free for syncing across devices. You just need to install browser extension of LastPass to make LastPass autofill and saving your passwords.
6. Keep
Keep is the best reminder and to-do list app made by Google which is also known as Google Keep. It makes a place in our list of best productivity apps due to its minimalism. This app lets you create a to-do list of things and you can set reminders. You can create notes with images, drawings and give color background to each of the notes and todo lists. You can set reminders based on location.
Keep is one of the best and minimalist reminder app for Android and iOS. Google Keep is available as web version on keep.google.com. This app will really improve productivity by maintaining timing with reminders and became one of best productivity apps in our list.
7. Newton Mail
If you are having multiple email accounts on various platforms such a Gmail, Yahoo, Zoho etc then you need to have an email client which helps you manage all your emails at one place. If you are searching for the best productivity apps for managing your emails then Newton mail is the best choice you can choose.
Newton mail is the minimalistic and feature-rich email client I have ever used. Newton mail is very easy to use and has great features such as Read Receipts, Send Later, Tidy Inbox, Snooze, sender profile, Connected apps and Undo send.
8. SMS Organiser
SMS Organiser is the best SMS app for Android made by Microsoft. This app has the best features an SMS app never had before. SMS organizer, the name itself suggests that it will organize all your SMS into various tabs such as Personal for personal SMS from individuals, Transactional for Transaction related SMS, Promotional for promotional bulk SMS and blocked for spam SMS. This will be the best productivity apps for SMS.
It has some more special features such as Google drive backup, Free 30 SMS per month and if you receive an OTP SMS then it will directly show the OTP separately in the notification and gives us the option to copy it without opening the notification.
9. IFTTT
IFTTT is the most popular app which is known to automate the things which will save your time. You can share an update on Instagram and Twitter whenever you update a post on Facebook. You can even automate things like backup your data to Google Drive, backup your SMS to Google Drive and even turn on wifi when you are reached a particular location.
You can do a lot of automated tasks connected to online apps such as Facebook, Twitter, Instagram etc. IFTTT also supports Google Assistant, Amazon Alexa which helps you to control all of your devices with custom voice commands. All you need to do is create
All you need to do is create an applet for each of your tasks. It just follows a principle called "if . this . then . that" to make things easier to understand. IFTTT is available for free and helps you increase your productivity.
10. Walnut
We all have bank accounts and we all try to reduce our expenses each day because saving money is a more important thing than earning. Walnut is one of those expense manager apps which let you track all your expenses regularly.
It basically collects all your transactional SMS from your bank(s) and extracts the debited and credited amount and saves it in Walnut. The best thing is you can categorize your spends and also name the purpose of the transaction so that you can keep track of your expenses.
11. Tasker
Tasker is one of the popular but hard to use the app in our but it is the best at automating anything on your smartphone. Tasker has outstanding automation capabilities and deserves to be on our list of best productivity apps. You need to create profiles and add tasks associated with it. For example, you can create a profile for Youtube app. You need to create a profile and click application>Youtube and add a task to it and select an action to be performed. I'm selecting Display > Auto Brightness and i will turn it OFF.
Now, whenever I open Youtube, auto brightness will be turned off automatically and when I closed the app it will be enabled again. But wait, Tasker is not available for free. It is available only as the paid version. If you are really curious about automating your smartphone then you can buy it or you can use IFTTT for your basic tasks.
12. OfficeSuite
We use smartphones more than desktops and laptops and we almost do every task on a smartphone as it is portable and available at any time. We have Google apps like docs, sheets to open documents and excel sheets but why you need to use two or more apps for editing word, excel and powerpoint when you have a single app that can be used for all these documents.
OfficeSuite is the best office app that let you view and edit all your Word, excel, powerpoint documents on your smartphone with ease. You can open multiple documents at once and switch between these documents very easily. There are many more powerful features this apps packs like free 15 GB cloud storage, sync across devices and support for various platforms. If you view or edit files on your smartphone.
13. MyFitnessPal
Nowadays, many people want to track their calorie count to become fit by following a healthy diet. There are many apps out there to count your calories intake but MyFinessPal is one of the best which almost you expect from a calorie tracking app.
You just need to set your goal weight and then the app will suggest how many calories are required daily to reach your target weight. It has breakfast, Lunch, Dinner, Snacks and Exercise categories where you need to select an item you consumed then the app will show the number of calories that food has and subtracts that calories from the suggested calories. You can even scan barcodes on the food products and
You can even scan barcodes on the food products and the app will show all the info such as calories etc. In this way, you can easily track what food you are eating and how many calories it has to maintain a healthy diet because Health is Wealth.
14. Solid File Manager
You may have used various file managers previously but believe me, Solid file manager is the lightest and minimalistic file manager which you is very easy to use. You can add cloud connections such as Google Drive, Drop Box, One Drive, FTP etc and view files from those locations very easily.
You can hide files in various locations or folders and access them with just one password or fingerprint without worrying about encryption and decryption of files.
15. Decision Crafting
We make a lot of decisions daily and we may sometimes stick to making a perfect choice or decision. You can relax from now, Decision crafting is a simple but useful app which helps you make best and optimistic decisions based on your preferences.
You just need to create options and criteria for each option with priorities and the app will show you the best option you can choose based on the options criteria. This will save a lot of time in decision making and this one best productivity app in 2017.
16. Task Life
You do various tasks in your life and sometimes you may neglect some tasks such as going to Gym, waking up early etc which brings us laziness. You need to be consistent to achieve your goals.
Task Life is the app which can make you consistent and achieve your goals very easily. Once you open Task Life, you can add a new task with a question and how this task will be repeated i.e., once a week, twice a week etc.
You daily need to check the tasks and it will show your progress for a week, month, year and all time. You must try this app to become consistent as consistency is the key.