Public works software is the best way to ensure any municipality or city can survive. There's no perfect way to keep all information in order: but these are the closest you can get.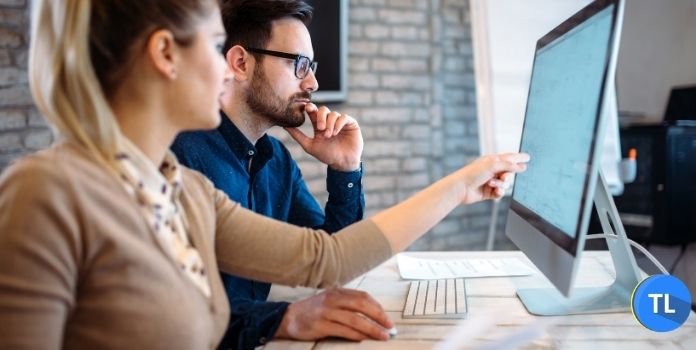 Each of these programs has worked to prove itself amongst some of the best programs out there and each exists to fix the everyday problems of small and large cities alike.
9 Best Public Software's of 2021
Here's every public works software that stood out and what they can do for the people!
1. Novo Solutions
Existing to simplify and clarify information, Novo Solutions is a Virginia beach company that prides itself on offering as many options as possible to its clients. With a five-star rating on google reviews, this company works to keep municipalities and clients happy as possible.
2. Q Ware CMMS
Based in Rochester, NY, this entire web-based program exists to help avoid problems from popping up for clients. With live GPS fleet tracking, easy document management, and dual-facing dash cameras, this company works hard to create a comfortable and direct space for customers.
3. Cartegraph
From Iowa, Cartegraph is from the center of where small towns and municipalities are found and uses this first-hand knowledge to create a catered space. They have specific processes that work to improve the life of a small city, and their customer service is there to ensure nobody is left out in the cold.
4. Boss811
This cloud-based host company works to increase efficiency, minimize loss, and give clarity to those who need it. Although the company is excellent for those who need to be hands-on, it can be more confusing for people who are new to public works software.
5. ArcGis
This Python-based program has been honing its skills since 1999, with its most recent release having been put out in July of 2020. With an aim to help municipalities ensure all decisions are well informed and thought out, the constant updates and current interface are easy to use and understand. 
6. USdpw
Another cloud-based management platform, this software, is here to ensure nothing gets lost in the numbers. Mostly geared towards public records and showing people information they need to know, this software does its best to keep people informed and prepared.
7. GovPilot
Reviews place GovPilot just under five stars but deserve a full five stars. This company caters differently to every new client, but cloud access is also like none other. It works hard for the people that use it.
8. Cityview360
Created by Agline software, this small project has grown over the last couple of years. This program's primary goal is to streamline and combine all of your current needs into one exact software that's easy to use for everyone.
9. PubWorks
This comprehensive GIS-integrated software is emerging from the ranks more every month. With higher usage because of its clean and clear display to ensure that even those unfamiliar with public works software can figure out how to work it.  The features it's proudest of are how efficient it makes any municipality.