While having phones in our pocket is making us more connected than ever, the apps we install are what truly make cell phones useful. In fact, there are so many different programs and applications out there that you can probably find one to fit your needs, regardless of what they are.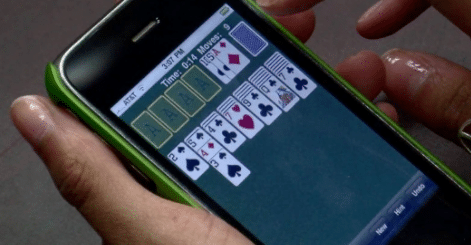 Whether it's an easy to learn Android card game or something to help you book a flight, these are the best free apps you should have on your phone right now:
We try to provide a list of best apps for most of the categories of needs and usesrs and this list will be updated regularly with new and best apps.
Gaming Apps
If you ever have some time to kill and you also want to strengthen your brain, then this is a fantastic place to start. It turns out that the Solitaire game app can help you get smarter by increasing your focus, spatial awareness, and learning capabilities. And you thought that it was just a bit of fun, huh? There are even many apps such as Candy crush, subway surfers, 8 ball pool, Temple run 2 and much more.
Organization Apps
Do you have an appointment coming up? Is your to-do list a mile long? Why not stay organized by downloading an app that can notify you when you have someplace to be, and offers digital checklists so you can cross items off your list in a satisfying way. There are plenty of options out there, so find the one that works best for you. We recommend you using Google keep, todoist, any.do and IFTTT.
Banking App
No matter who you bank with, odds are that they have a mobile app that you can download. The benefit of having it on your phone is that you can get alerts when there is activity on your account, and you can do other things like deposit checks or transfer balances, all from your phone. Never go to a teller again! You just need to search for your bank related apps in playstore.
Music Streaming apps
We all love music and we spend a lot of time listening to music each day. No matter, what time it is, we will listen to music. There are many music apps out there but it's really hard to choose one but almost all music apps provides great value for what they provide. We digged some part of the playstore best music streaming apps and we recommend Google play music, apple music, Saavan, and Wync music as these provide great value for money have updated list of music everyday. So, you won't miss a new song from now.
Video Streaming
Most of us live on our phones, so why not make the experience more immersive by streaming videos while you're having some downtime? Just be careful, as it can get addictive, so make sure to set an alarm for when it's time to be productive again. We recommend Youtube, Vimeo, Netflix and Amazon prime.
So, whether it's playing Solitaire or finding a way to stay organized, let your apps help you become a smarter, more well-organized person. Download here.