Project presentations can be overwhelming. First, you'll have to effectively sort through a massive amount of information, figure out which are relevant, important, and convincing details. Second, you'll be in front of potential investors, executives, stakeholders, and team members who are more or less hanging on to every word you say before making a crucial decision. Lastly, project presentations are essentially high-pressure situations and you're expected to be on top of it.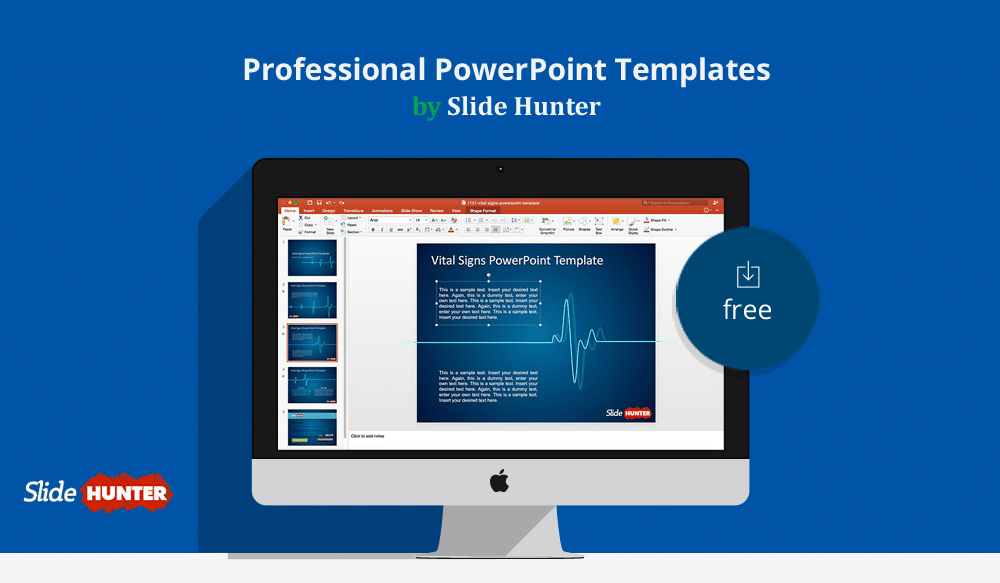 Whether or not you're a good public speaker, getting your project presentation done is critical for project management if you want to succeed. So if you want to gain investor commitment, update your clients on your progress, or orient your team on the task ahead, the success of your project presentation depends on the perfect mix of key presentation components: your oral presentation, project data, mastery of topic, and how great your slideshow looks.
This article will cover how you can make your project presentation not just great-looking but also powerful, compelling, and convincing with the help of free presentation templates provided by a resource named SlideHunter.
Create Stunning Project Presentations Using PowerPoint Templates
When it comes to project presentations, visuals play as much a part as the data they represent. Your figures shouldn't actually speak for themselves in this case. You have to show your audience what they need to see quickly and smoothly, and in a way that you won't lose them in too much complexity.
And this is where visual slides come into play. In other words, slideshows for project presentations should show your plan directly and in a way that is graphically appealing so your audience, your clients, stakeholders, or investors, can quickly grasp and digest the information.
The use of graphs and charts are essential, especially when you're showing project progress and critical milestones. This helps your clients visualize how your project will go or is doing, so they can connect your activities with the project's goals.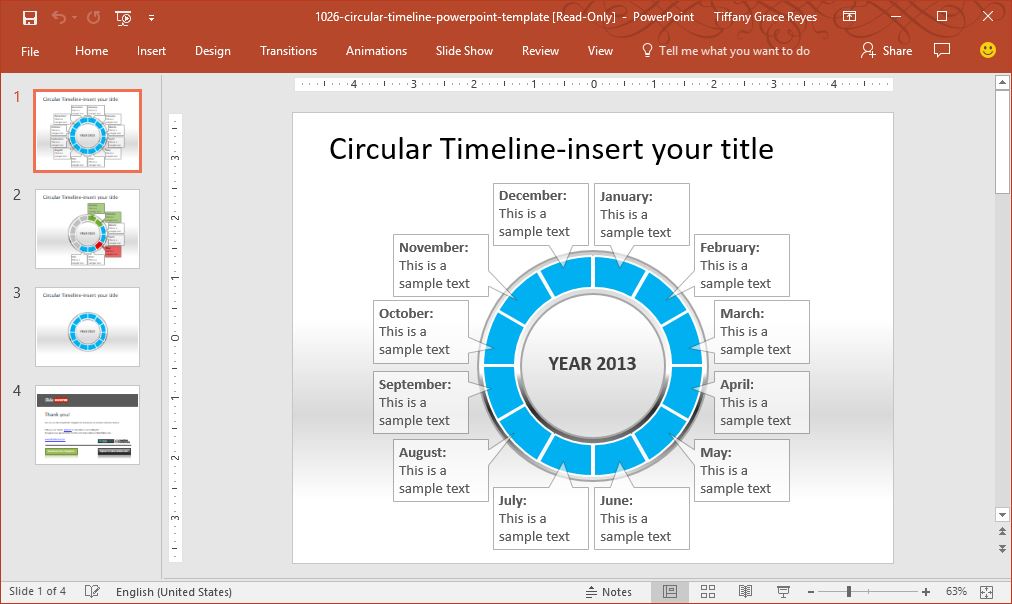 SlideHunter, a resource containing thousands of PowerPoint templates for commercial, educational and personal use, also contains templates perfect for project managers. The template packages contain pre-designed slides, text outline, graphs, charts, backgrounds, and even subtle effects to make the deck look interesting. One example is the 3-Year Plan PowerPoint Template, which features slides that can help you summarize your organizational strategy for a span of three years.
The template has a set of multi-colored boxes that have a subtle gradient effect. Inside are bullet points for every year's plans. This template is great for inserting into an already existing presentation, or you can start a new presentation from the template itself by adding new slides to create a minimalist, modern, and sophisticated deck.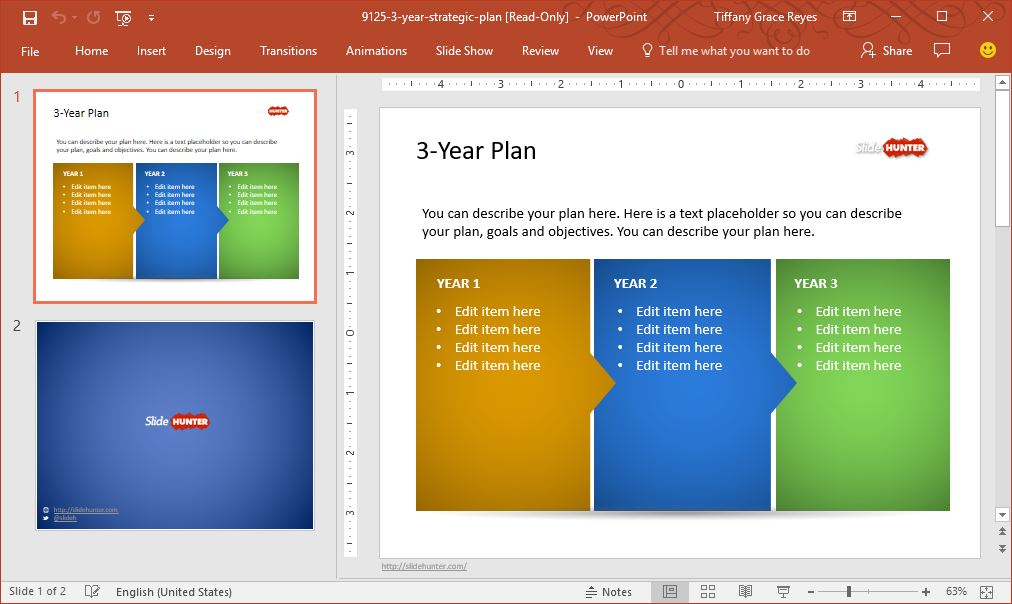 Free SlideHunter Templates for Successful Project Presentations
SlideHunter offers a collection of template packages for businesses and individuals who want to showcase their proposed project, show their project updates and progress, or just orient stakeholders about the activities involved. The portal uses high-quality, bold, and crisp designs to immediately catch the attention of any intended audience, while still showing all the pertinent data involved in any project.
Many of the templates also contain timelines, which are also an important component in project plans and presentations. Timelines show a summary and preview of the project within a given duration. The timelines are clear and readable so that the audience can easily understand the phases of the project as well as the activities and people or teams involved. We already covered many websites providing simple presentation templates or PPT designs with timelines, although the ones available at SlideHunter are fully editable and free to download.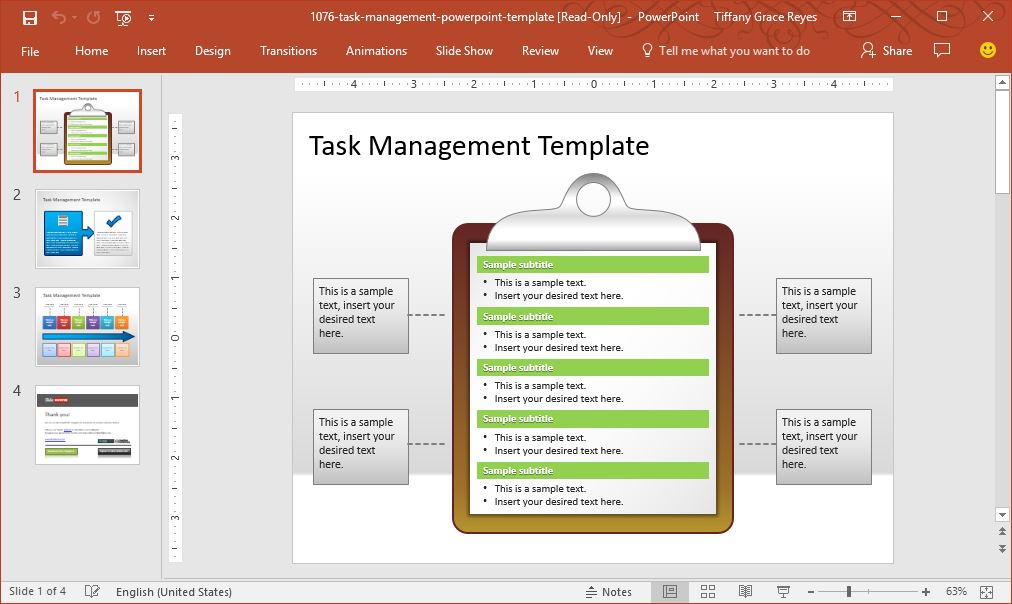 The portal offers many timeline template options for whatever industry, topic, or theme. A great example is the collection of roadmap templates that you can preview so you can choose the one that is perfect for your own deck. Whatever you choose, you can be sure that your whole presentation will only be improved by these timelines and that your audience will appreciate how you make it easy and clear for them to see your vision and plan for your project.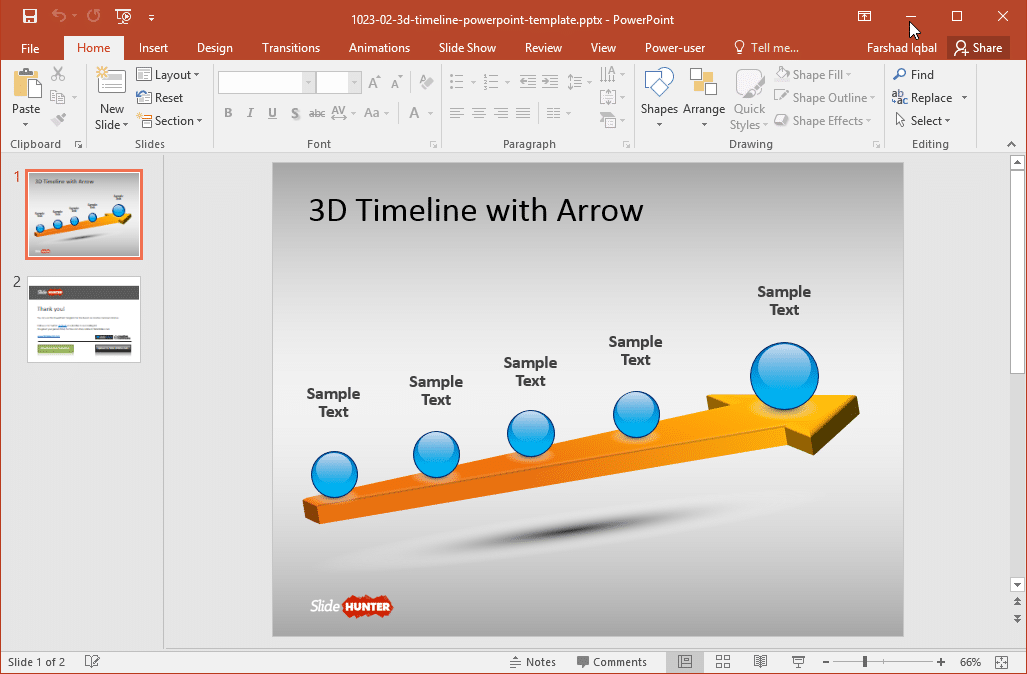 Easily Collaborate with Your Team Using SlideHunter Templates
Since the SlideHunter templates are specifically created for PowerPoint, you can optimize your presentation to make the most out of PowerPoint's features. A great thing about the PowerPoint templates is that you can use PowerPoint Online to save your presentation on the cloud as well as provide access to the slides to your team. This is important throughout all the phases of your project so that everyone is on the same page. Furthermore, even if they're working remotely, out of the office or travelling, everyone can be involved and the project will flow smoothly without skipping a beat.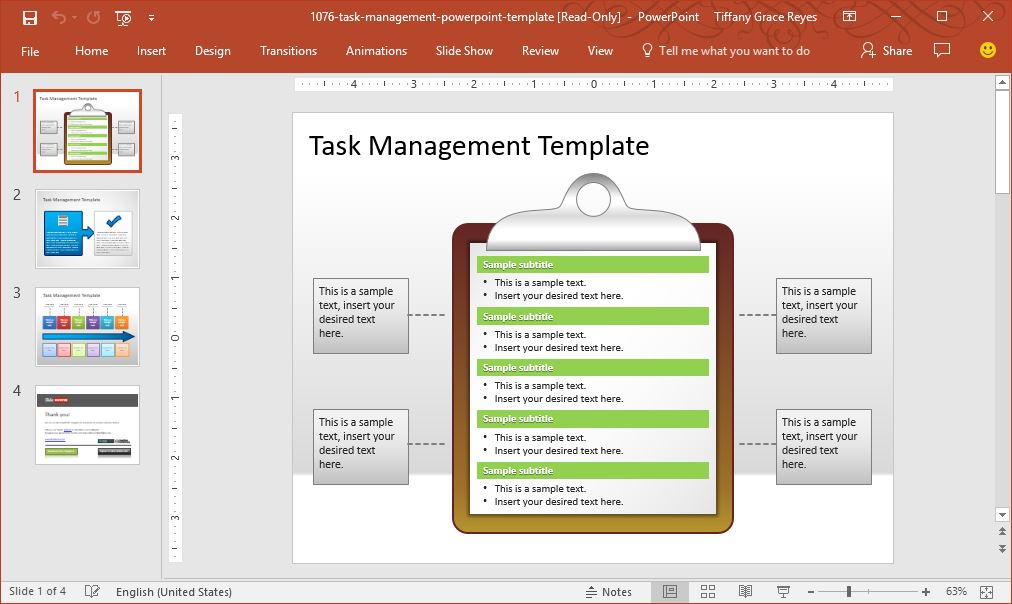 You can also start working on a new project presentation using the free SlideHunter templates, even if you're on the go, by saving your presentations on OneDrive. This way, you can access your presentation anywhere you are and even through your phone, tablet or any other computer.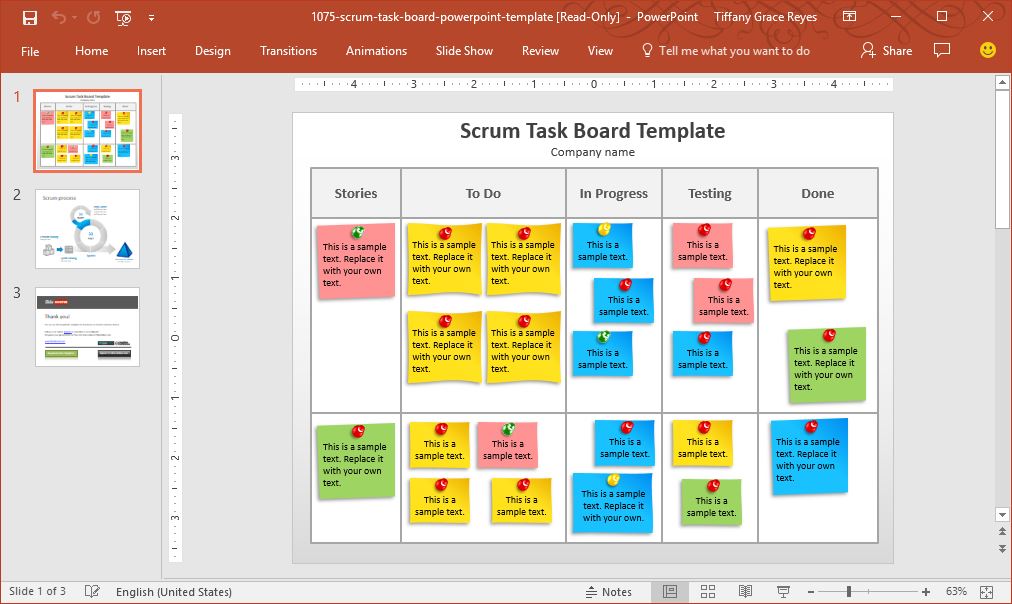 With SlideHunter's many project presentation templates, you are opening yourself up to many possibilities and opportunities. The templates are easy to use and easily customizable, so you can focus more on running and managing your project. Try them out yourself by going to SlideHunter.com and download a free, high-quality template.