Let's begin with the most important requirements to start any online business/e-commerce business/ a mere website. The top requirements are a niche, a suitable business name and a domain name, templates, page design sets and to top it all, an ideal hosting service. Your content also needs to be treated with equal importance.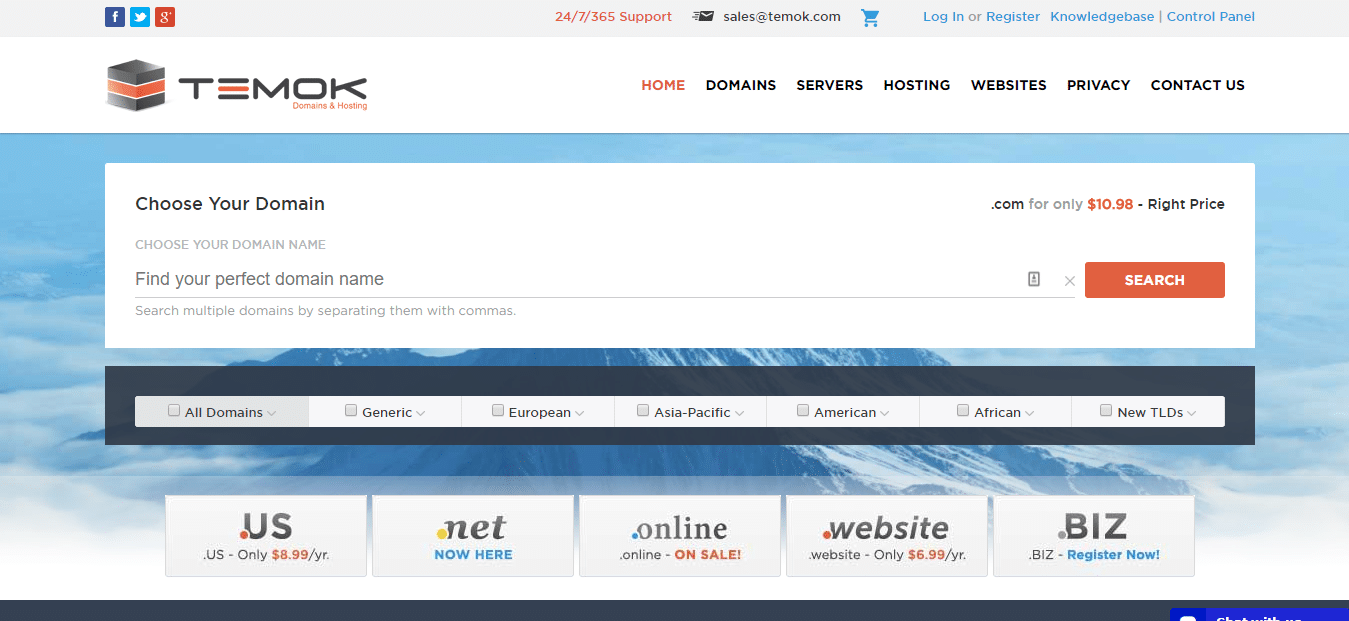 It should be crisp and relevant. Temok is one such service that helps you bring out the best outcome given the amount of effort you've put in. It's a hosting website that supports your website to exist online. It's one of the basic necessities to start your own website that hosts your page on a web server. Temok comes at an inexpensive price for the quality of service it provides. This ends up saving a lot of your time and efforts.

What is Temok?
Temok is renowned for providing high quality hosting services and its data centers are spread all across Europe (Stockhom, SE- Amsterdam, NL- Windhof, LU) What grabs a lot of attention here is the fact that the resources and hardware owned by Temok are used only by Temok and not shared or rented to any third party. They have complete control over their technology and resources and direct them according to their needs. These services are not limited to just Windows but are available for Linux.
Domain registration: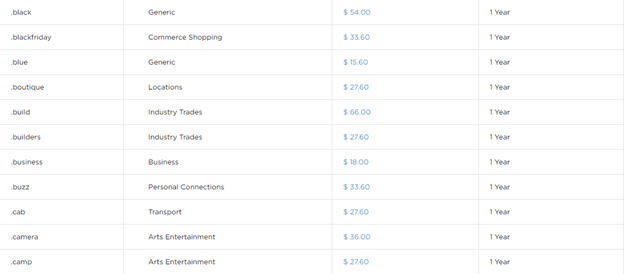 The next important aspect is your domain name. You have got to make a wise choice when it comes to domain names. Temok itself suggests you a number of domain names from which you can choose whichever you find appropriate. You need to have a unique, ideal and relevant name for your business. You can find all TLDs at Temok at an inexpensive price and Temok even provides you with country-specific domains and generic domains such as .agency, .army, .academy etc. This in turn, increases the visibility of your website.
Various hosting services:
The basic concept of shared web hosting is that many websites are served with the help of a single server. As seen in the picture given above, Temok offers various plans like Starter USA, Business USA, Premium USA and First Class USA. Each differ in aspects like disc space, databases, bandwidth, storage and most definitely, price. For fresh business start-ups, "Starter USA" plan would be perfect as it is available for just $2.99.
Below is a list of summarized advantages of the "Starter USA" plan

Unlimited and unmetered disk space and bandwidth

Unlimited MySQL Databases along with phpMyAdmin access

Flexible control panel

Unlimited domains, sub-domains, FTP accounts and email accounts

Unlimited MyAQL transfer and free website and domain transfer

99.9% uptime
VPS Hosting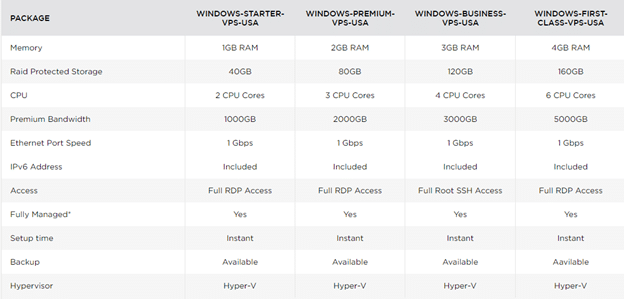 VPS can be expanded as Virtual Private Server and with a VPS, traffic can be managed and directed efficiently with the aid of powerful main nodes that they are set up on. They're open to both Windows and Linux Operating Systems. Its ultimate connectivity factors results in a competent performance and large applications can be run smoothly without any disturbance. The VPS hosting services provided by Temok, start at a rate of just $26.95 per month. Moreover, you'll have complete control over your website.
Notable features of Temok VPS hosting:
24*7 technical support

Free reboots and OS reinstallation, along with a lifetime hardware guarantee

Powerful Intel Processors and fully managed servers

Full root access

99.9% uptime
Dedicated servers
Dedicated servers are quite different from a shared one. It gets its roots from the term itself. These special servers are dedicated entirely to a single client. It helps you avoid lagging behind in times of heavy traffic. This is not possible in shared hosting. Temok offers dedicated servers across the USA, Netherlands, Russia, France, Italy and Canada. You're guaranteed great flexibility and security. Temok provides you the best of its kind as it also delivers 100% uptime and round the clock customer support.
SEO Hosting and reseller hosting
Temok also gives you the option of SEO and reseller hosting. The Linux SEO Hosting plan lets all the members create many websites and use a single server with different IP addresses. This results in a unique C Class IP address to be allocated to every website. Safety and security of data are ensured. Temok SEO hosting begins at a price of just $1.5 per IP. This saves you a lot of cash. Members are also given the option of reselling the hosting. The reseller pack can be bought and sold under your own identity to your customers. The base price of the starter pack comes up to $24.4 per month along with complete support.
Additional features such as web designing, logo designing, app development and marketing activities make Temok outrun its competitors. Amazing features like a dedicated customer service team make Temok conquer the hosting industry. Go check out Temok!