A stack of playing cards is the ultimate package of fun and thrill you can avail of any time to bust stress and enjoy playing with enthusiastic friends. It is like a daily dose of happiness and stress buster you need in this hectic lifestyle. Sometimes, it is impossible to meet friends over a cup of tea and a stack of playing cards to play rummy due to several responsibilities. Thanks to the online gaming applications that deliver the same thrill. You can play with your peers anywhere and anytime you want.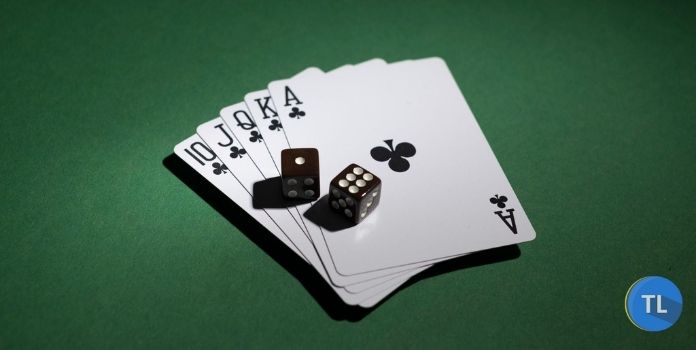 Playing rummy with friends sparks joy and escalates your capabilities of logical analysis and critical thinking. All you need is a rummy gaming app on your smartphone to connect with your friends and peers across the world to play at your convenience.
During playing rummy, you need to control your emotions well and think straight. This step makes every game more thrilling and experiential for the players. Winning a game will need straight thinking and a pinch of luck. Your ability to utilize the cards available and watch over the cards dropped by the opponents beside you will help win the game or enjoy a big score.
Now that we have sparked a discussion of winning rummy sessions with friends online let us focus on the prime part of this game. It is your emotions that control your thinking and analytical capabilities. Your strategies for the different types of rummy games will run smoothly when you have proper control over your emotions. What are these emotions you need to understand and control? Check them out!
Emotions You Need to Control
Your perseverance and patience will define your gaming approach. But, apart from these skills, your emotions will play a deciding factor. Here is a list of emotions that control the outcome of a player's thinking and game results.
1. Anxiety
You don't know which card will get your hands on! You have no idea of what the opponents are planning and stacking to create sets. It causes a little anxiety which is quite common in online gamers. The thrill of cards getting revealed creates an anxious state of mind. This state is controlled by the unawareness of the shuffled cards and hands of opponents. The more you start gaining control of the game and build sets, the lesser your anxiety will become.
Consider the rules of different rummy games and start observing the cards getting revealed. Stay calm and focus on what cards are getting discarded by the opponents and what you are choosing. It can happen that your sets are getting nullified by the cards appearing on the stack pile. You can rebuild your strategy and approach a new one. Your flexibility and versatility will help you overcome anxiety.
2. Anger
This emotion is probably the most devastating of all. Anger can be caused when your hand is not showing any promising outcome from the very beginning. It can also come from confusion regarding trying to figure new sets as soon as possible. The cards revealing on the discarded pile might are not compatible with your hands. It can also spark anger.
First of all, you need to understand that the shuffling of rummy playing cards is totally random and there is no bias in the system. The algorithms used by the popular rummy apps use unbiased shuffling techniques that distribute cards to the players randomly. Hence, forget to get frustrated when the cards in your hands are not even or sequential.
Control your anger, concentrate on the face-down cards on the stack pile, and watch what the opponents discard. Start guessing what kind of set they are trying to build. In this way, you can block cards by picking similar ones and simultaneously build your own sets. This is one of the approaches you can try to utilize and win a game.
3. Overexcitement
This emotion is just the opposite of the previous emotion we discussed. You might get overexcited when your cards are practically in sequence from the very beginning. It can also happen that you are delighted to see cards appearing on the stack and discarded piles as per your expectations.
Mask your joy as much as you can and stay calm. Your overexcitement will reveal the plans you are making as the opponents will start focusing more on the cards you are dropping and picking. Forget making the opponents alert and let the game run smoothly without any excitement from your side. Continue thinking of completing the sets as quickly as possible without showing emotional outbursts.
4. Confusion
Confusion is a very common symptom that tells us more about newbie rummy players. Confusion arises when you cannot decide to pick a discarded card or to let go of a card from the stack in your hand. It will eventually fade when you gain confidence in playing rummy online with peers.
Avoid confusion and remember the game plan you made. No matter you are in which level, you can still win a game if you do not lose focus. Remember, even a professional rummy player loses focus when he is confused. So be intelligent enough to avoid confusion and concentrate.
5. Sadness
Always remember that losing and winning are a part of playing any card game. It is participation that matters. Forget worrying about losing and feeling sad to lose a game. Your sadness could mask your straight thinking and lead to a catastrophic end even if you had a good chance of winning. Instead, shed all sadness of the previous sessions and focus on the new deal.
Play with Others' Minds
Rummy is all about the game plan and the analysis of others' thoughts. These are the 5 emotions that you need to hide and control. Be calm and composed when you are playing rummy with your friends online. Act natural and do your best to make sets by judiciously using the cards appearing.
This is how you need to choose your emotions while playing rummy online with your friends and win all the games.