Since Battlefield 2042 is a part of the Battlefield series. Many people might think it has similar features to the previous Battlefield games. However, that is not the case, as many new features, different settings, and unique modes have been introduced in Battlefield 2042.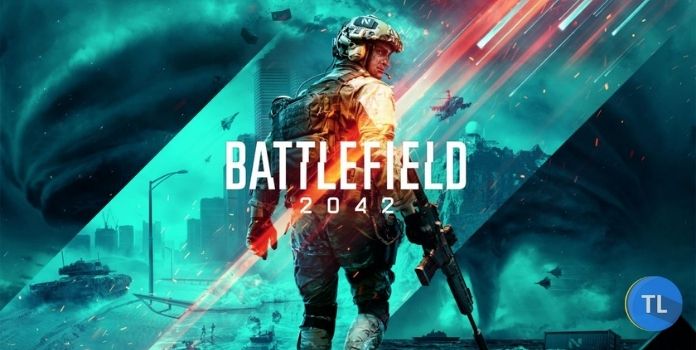 Nevertheless, there is a lot more for the players to learn about the game. Thus, if you are curious about discovering Battlefield 2042, keep reading this article.
Learn about Battlefield 2042
Before starting to play Battlefield 2042, it would help if you learn about the game and do some background research. Battlefield 2042 is the latest multiplayer first-person shooter that has action-packed combat.
Battlefield 2042 comes with a wide range of weaponry for players to select from since it is a first-person shooter. This game will be available to play on PS5 and Xbox Series X/S and PC/console. A version of Battlefield 2042 will get released for the previous PS4 and Xbox consoles, but they will not be available for the 128-player matches with the PC or new consoles. 
Changes Made in the Battlefield 2042
There have been some remarkable changes made in this game of 2042. Firstly, the maps of the 128-player are distributed into sectors that have groups of control points. Secondly, the highest number of individuals who can play has been extended to 128 for PC and current-generation console mode.
Thirdly, there is no battle royale mode. And, lastly, there aren't any classes in this series. They are replaced with specialists, characters who have various gadgets but can also own a gun.
No single-player campaign in Battlefield 2042
There isn't any single-player campaign in the game 2042 battlefield. Instead of focusing on different segments, the makers of this game choose to pay attention to turning it into a great multiplayer game.
The makers felt that the game performs a better job in multiplayer mode than in single-player. Therefore, by fully focusing on creating a multiplayer experience with several modes, the end result will be a remarkably masterful game. 
Various modes in Battlefield 2042
Battlefield 2042 comes with three varieties of game modes for players to select from. The first mode is the Conquest mode. Gamers who have played earlier versions of Battlefield games will not find this mode new since this mode has been introduced previously as well. 
The conquest mode comes with different elements, but the main aim here is to ensure that the team will have the highest quantity of spawn tickets left as the competition comes to an end.
Nevertheless, it is going to be a difficult task to accomplish that as there will be 128 players competing against each other. Another significant feature that players should recognize is that there are no individual control points here; instead, Conquest with seven flags at different areas all over the map has been introduced in its place.
Breakthrough
In Battlefield 2042, the second mode is Breakthrough. There will be two teams that will be separated into numerous large-scale divisions in the entire map. The job of one team is to attack, and the second team will defend.
However, there have been many changes in the role of Breakthrough in this series. Here, attackers will come across many opportunities to get points. This increases the chances of planned takeovers coming out victoriously in the match.
Hazard zone
The last mode of this Battlefield series is the Hazard zone. There isn't much known about this mode, according to the release by EA. However, learning more about this mode isn't very difficult with the tiny amount of information released by EA. In fact, coming across a few snaps in the gameplay trailers can get some hint about the Hazard zone.
Hazard Zone is one such mode that will provide gamers with the most exceptional experience. Even though there aren't many details about this mode yet, there is the chance that it can be a large-scale mode that will have different weather situations like tornadoes and substantial lightning storms.
Conclusion
This game is clearly going to be a fun experience for all the Battlefield fans. I hope, this article lets you learn everything about Battlefield 2042 so far. If you want to find more such content, stay tuned with us. Also, feel free to comment below in case of any doubts.