Dell is flooding the laptop market with its innovative yet simple models. It recently had launched Dell Inspiron 15 5570, which has been provided with one of the latest technologies and features.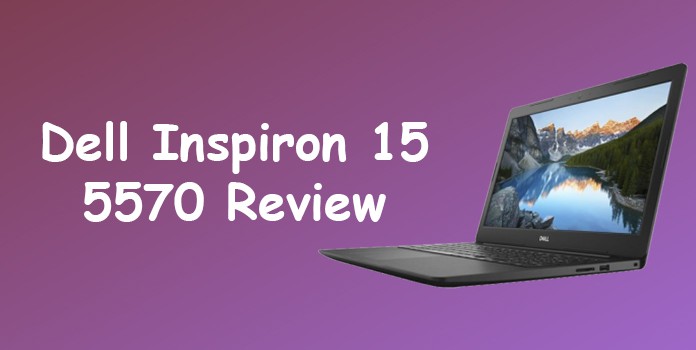 Its main competitors are Acer Aspire 5, GeForce MX150 etc, which offer some good features at better prices. Let's take a look if Dell has done a better job here and provided to its customers a more advanced design or is it a disappointment in disguise.
Dell Inspiron 15 5570 Review
Design
The designing of the laptop is very simple with no ornamental additions or lines or decorations. The chassis is all black or grey, whatever color you choose, making it a good choice for businessmen. The 15-inch screen and 2.12 kg weighing laptop can be carried easily enough and is fairly portable.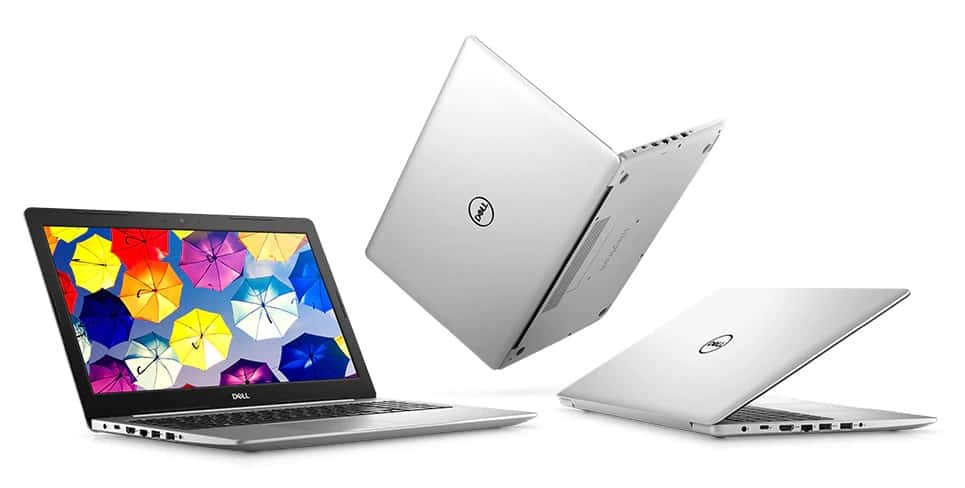 The lid is made up of matt plastic and it looks very subtle. Dell Inspiron 15 5570 has one hinge and it keeps the screen in place efficiently. The user needs to open the laptop using both hands because of single hinge design. The bottom side of the laptop is made up of a harder form of plastic with tiny vent for air passage and two loudspeaker grills near the front lip.
Connectors that are present on the sides of Dell Inspiron 15 5570 are two USB 3.0 ports, USB C Generation 1, USB 2.0, 3.5 mm headphone port, HDMI, SD card reader, RJ- 45 for LAN and an optical drive.
The ports provided are convenient and the distribution of ports is very nice as well. The left side of the laptop will have more cable traffic than the right side. Just explore ordering Dell Inspiron for best rates with AliExpress Offers today.
The interior designing of the laptop has been done using aluminium along the keyboard and touchpad. Every surface of Dell Inspiron 15 5570 is a fingerprint magnet. The keyboard isn't very interesting and dell didn't give much importance to it.
They didn't provide LED backlight for the keyboard. Clickpad and keyboard aren't up to the mark in respect to their working and response at the price the laptop is available.
Performance and Features
The laptop has Intel Core i7 – 8550U, 720p webcam and pre-installed windows 10. It has an M.2 SSD standard slot and an HDD/ SSD 2.5-inch bay. The latter is occupied by 1TB Seagate HDD and the M.2 SSD is taken by 128GB SanDisk X400 stick.
The laptop has been provided with RAM that can be extended to 32GB. You can use two DDR4-2400 sticks of 16 GB memory. Above the RAM slots, they have provided the WiFi card. The cooling system of the laptop is ordinary with nothing new added to it.
Display
The display of Dell Inspiron 15 5570 is 1920×1080, full HD. The maximum brightness that can be achieved is slightly colder than desired and thus, colors tend to appear bluish. But, as the laptop is to be used mainly for official work, it hardly matters.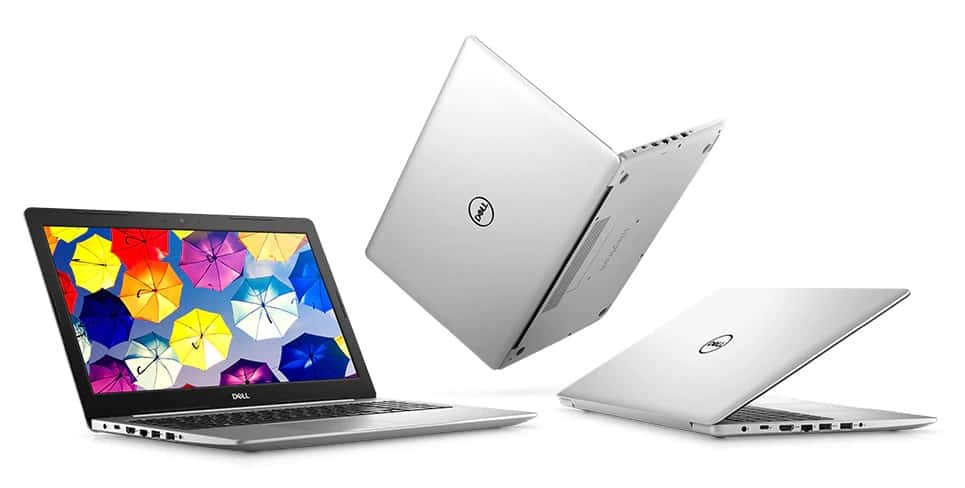 Color reproduction is very good. The laptop will be appropriate for watching videos and playing games as colors in the dark parts of an image are produced very efficiently. But at the price the laptop is being sold, the display isn't very satisfying. Laptops with lower rates have provided more features and better display than Dell Inspiron 15 5570.
Battery
A 42Wh battery has been provided in the laptop. It is good but not very great. It surely is above average and can make the laptop last for over 400 minutes with one charge.
Similar results can be seen with Acer Aspire 5, which is a cheaper laptop than Dell Inspiron 15 5570. If you are willing to explore something better in a laptop then you also have a good choice to explore with Amazon Coupon Code Offers Online on laptops.
Conclusion
The CPU of the laptop is remarkable, no doubt, but the rest of the features aren't up to the mark. The built of Dell Inspiron 15 5570 isn't very strong with a flexible lid, spongy keyboard design and a plastic body. The display isn't great either.
When the laptop is under a heavy workload, the inner temperature rises. The cooling system provided in the laptop is a usual one with no innovative approach.
The cost of Dell Inspiron 15 5570 starts from INR 61,900. There are laptops with much less price giving better performance. But for those looking for formal designs and 2.5-inch HDD support, you can go for this laptop for your office work.