Torrent is the most familiar thing for everyone and there is an increase in torrent sites. While many would choose to uTorrent with the help of a VPN, many people ask about how to download a torrent file with IDM or using IDM to download torrents or how to convert torrent to IDM or convert magnet link to IDM.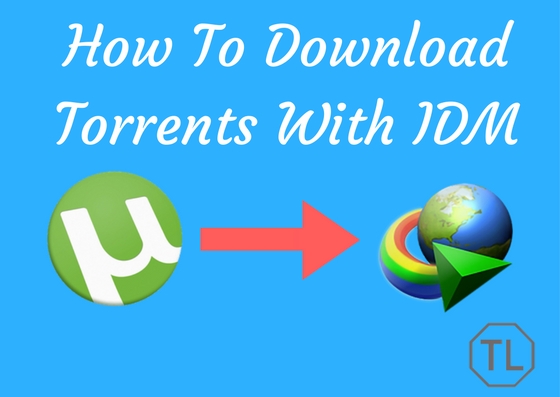 Most people want to download movies, games, software and any other thing from torrents itself because of the speeds they provide and we can literally find anything on the torrents. With the increase in the technology and usage of cloud, there are many ways through which you can download torrent files with IDM.
Downloading torrent files with IDM will increase download speed up to 5 times faster than downloading torrents with a torrent client because of the unique features of IDM. IDM will download a file by breaking it into a number of pieces of files and download them simultaneously instead of downloading a single file.
This will increase the download speeds and there is an option to pause and resume your downloads which make it easy for you.
Also, many people are not allowed to use a torrent client in colleges, offices and many other places. Torrents are not illegal and not restricted to downloading illegal content. There are many software's which are open-source and only available to download via torrents such as Linux distros.
It is very easy to convert or download torrents to IDM downloads with the following simple ways.
Anyway, we will continue with our list of ways to download torrents in IDM.
Do note that, browsing torrent sites with a good VPN is always recommended practice to mask your original IP and improve your privacy.
Also Check: 50+ Best Chrome Extensions
How To Download Torrent Files With IDM (Torrent To IDM Converters Online)
1. Seedr.cc (recommended)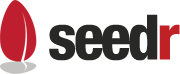 Seedr.cc is the most popular and one of my favorite ones. It also has a beautiful simple to use interface. Its FREE plan allows you to download files of sizes up to 2GB which is rare. Just paste the link and your file will be available to download within seconds.
The most noteworthy thing is, download speeds are also good in the FREE plan. Their paid plans are also worth a try if you want to store/download bigger files or multiple at once. Their paid plans are cheap compared to their competitors.
How to Download from Seedr?
Downloading a torrent file with seedr is very easy. Just download the torrent file or copy the magnet link and just use that in Seedr. It will convert that torrent to a direct download link and you can then download that file with IDM.
2. Zbigz
Zbigz is the best site to download torrents with IDM (Internet Download Manager), which offers both free and premium options and this is the only site where you can download torrent files of 1 GB maximum as a free member with 150 Kbps whereas premium users are able to download unlimited files with unlimited download speeds.
This is the most popular site which will easily convert your torrent to IDM and you can then download as a normal file.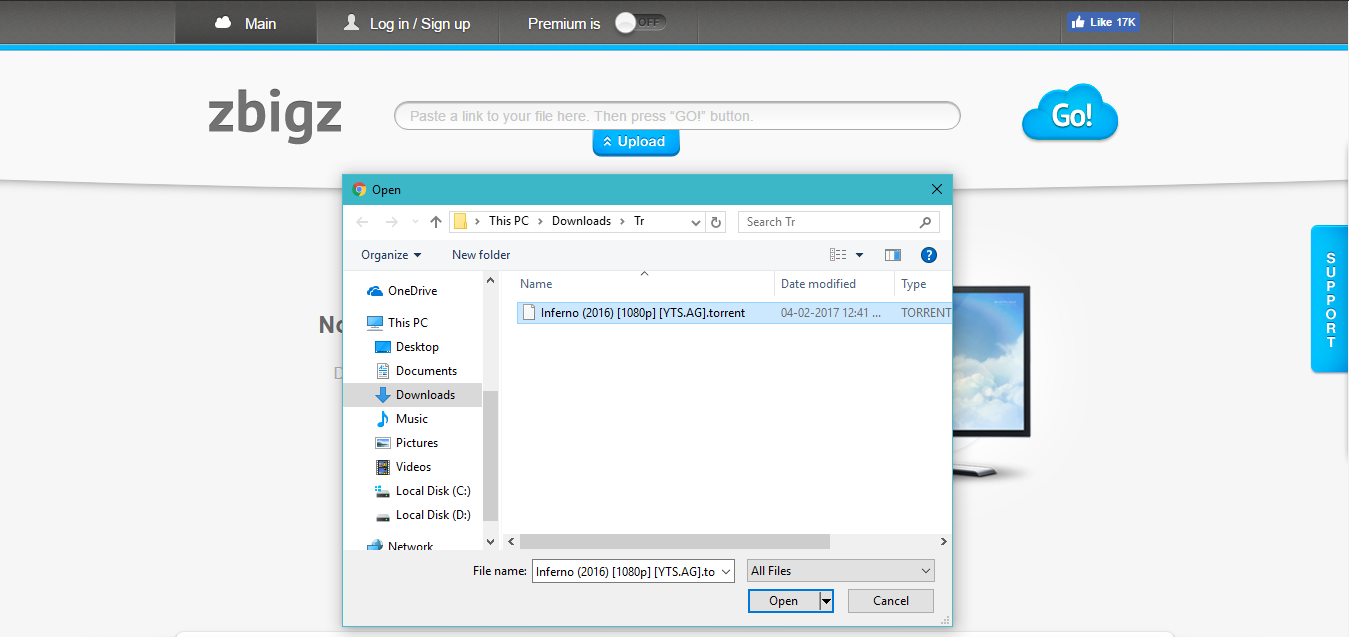 Zbigz is easy to use. Just download the torrent file on your site and upload it on Zbigz and click on GO.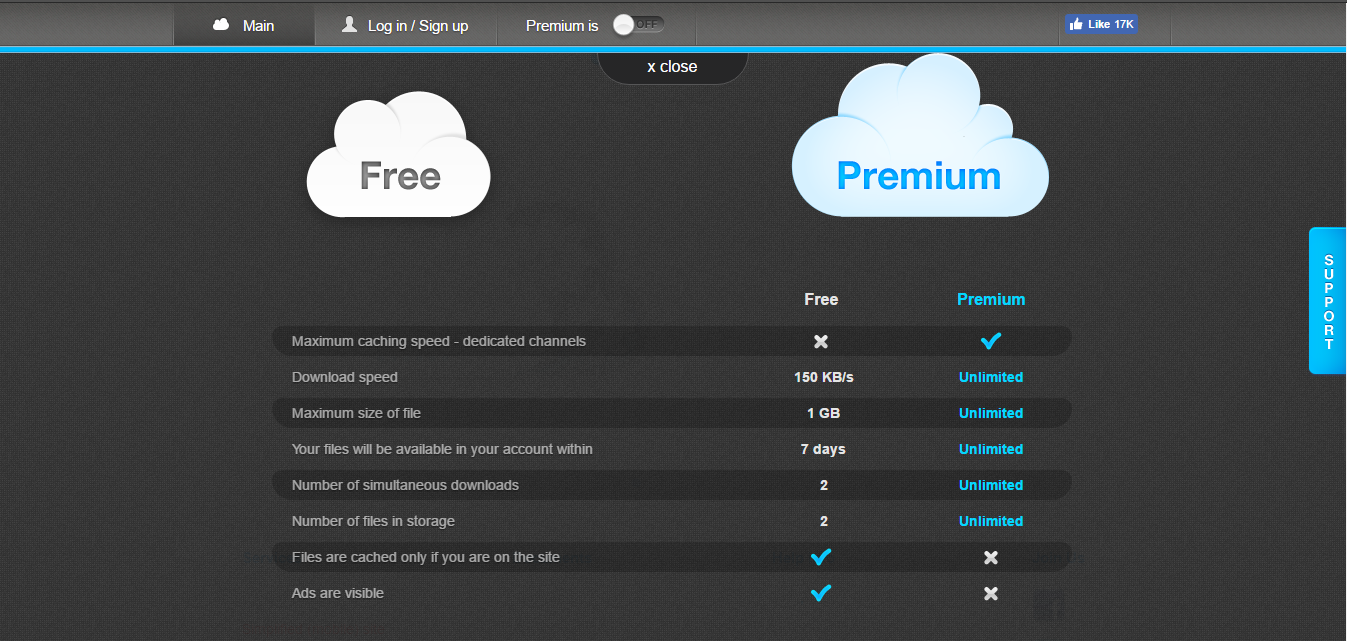 Then, you need to select a free or premium option and then your file will be cached in the Zbigz cloud and it will take a while.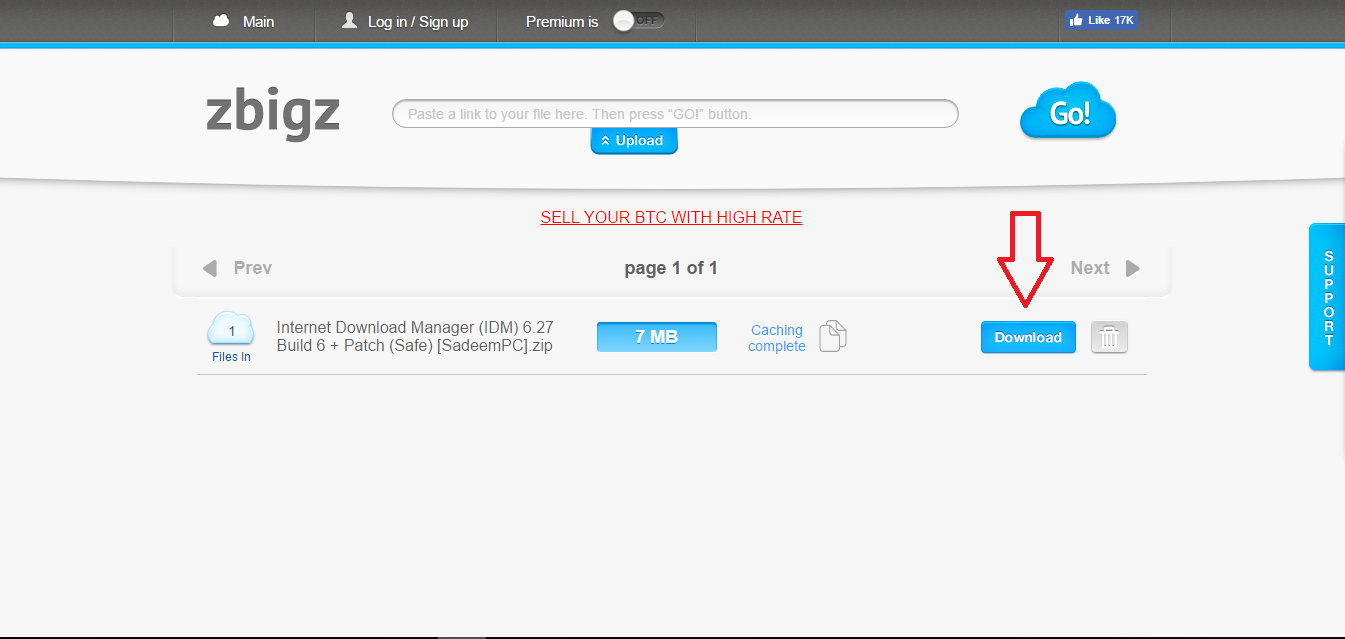 After some time, you will be shown a download button. Just click on download and it will now start downloading in IDM.
3. FileStream
FileStream became the best site these days to download torrents with IDM and also there is the extra benefit of storing any files in the cloud for free. The best thing about FileStream is you can download files up to 1GB as a free user as well as store the downloaded files for up to 300 GB. Your can torrent to IDM from FileStream and then download the file directly to your PC/laptop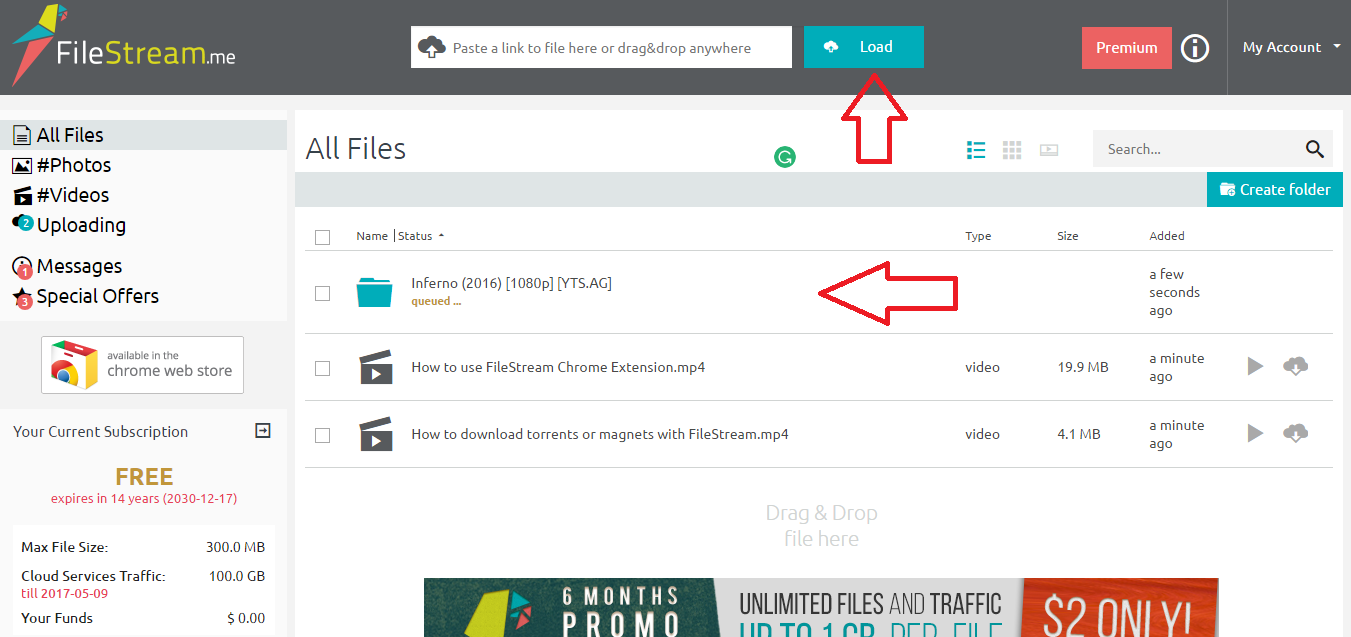 You need to log in with Facebook in order to download torrent files of size up to 1 GB and if you sign in with any other method then your max file size for downloading will be 300MB. So, do remember while signing up.
This is the best site if you are looking for a free option with a good storage facility as well as it will mask your IP so you don't need to use a VPN while downloading.
4. Boxopus
Boxopus is another site where you can download torrent files in IDM by using a torrent file or using the torrent magnetic link. Some torrent sites only offer magnetic links rather than giving the option to download the torrent file. So, in this case, boxopos will be very useful and the best thing about Boxopus is that you can directly save your file to your Dropbox account.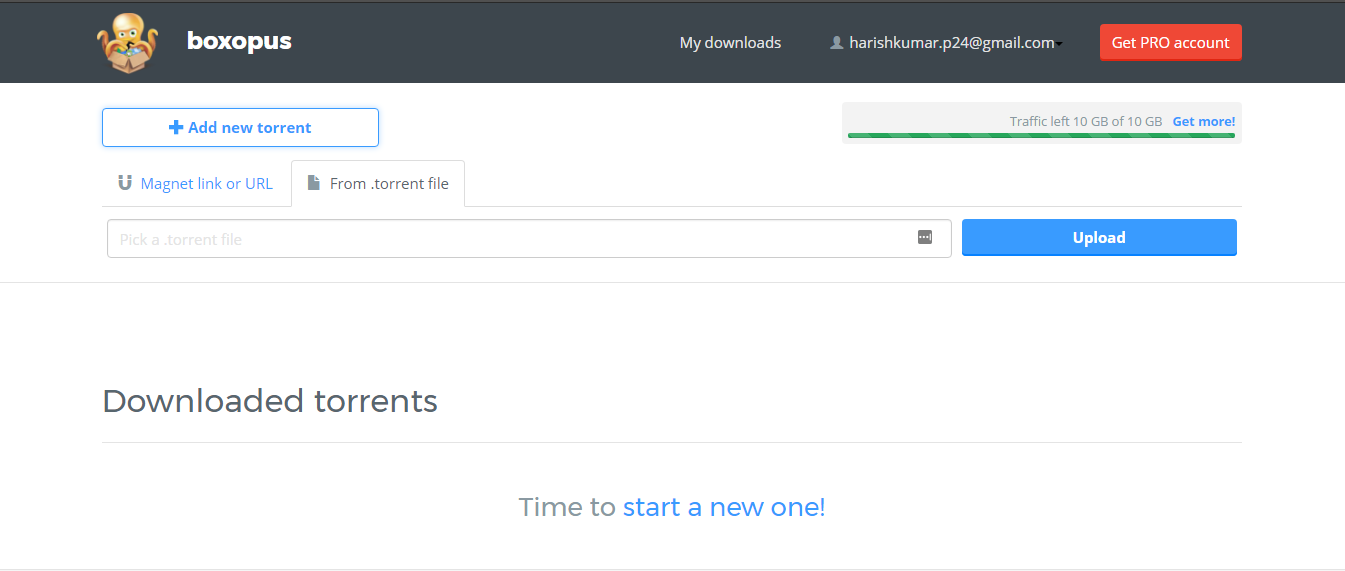 The only thing that worries me is it doesn't have any free plan or free trial to try. So, you need to go for a premium plan and it worth the price if you are more into downloading torrent files with IDM, or else there are some good free ones as mentioned above which provide limited speed and limited file size to download.
5. PUT.IO
Put.io is the best cloud storage service and BitTorrent client combined but all this comes not for free. Put.io has only premium plans and you need to pay $9.99 for the basic A plan and which is good as it offers 100GB of storage with unlimited download speed. You can download up to 10 torrent files at the same time and which most sites won't offer.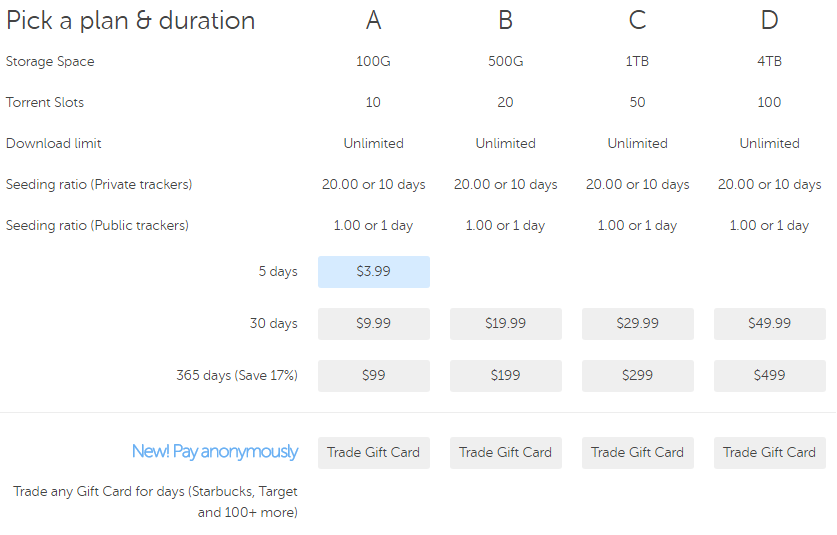 If you need more storage then you can go for a better plan such as B, C, D and the storage provided by the D plan is 4 TB with a price is $50 per month.
This is the best site with huge storage which helps you to download torrents with IDM.
6. ByteBx
ByteBx is another site to download torrents with IDM. It is simple to use and it has a free plan that has a storage capacity of 2.5GB and you can download files of size max 100MB with the free plan and the download speeds will be 100Kbps.
Just signup to ByteBx then you will be shown a screen where you have an upload torrent button. Click on upload torrent then you will get a popup asking to provide the torrent magnetic link or upload the torrent file from your computer and click on GO.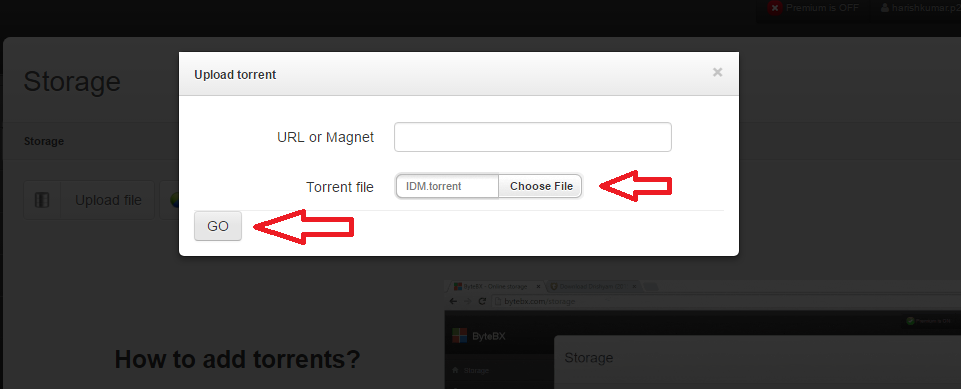 Now, your download will be started and after completion of the download, you will be shown a download button as shown below. Click on that button, your torrent file will be downloaded with IDM.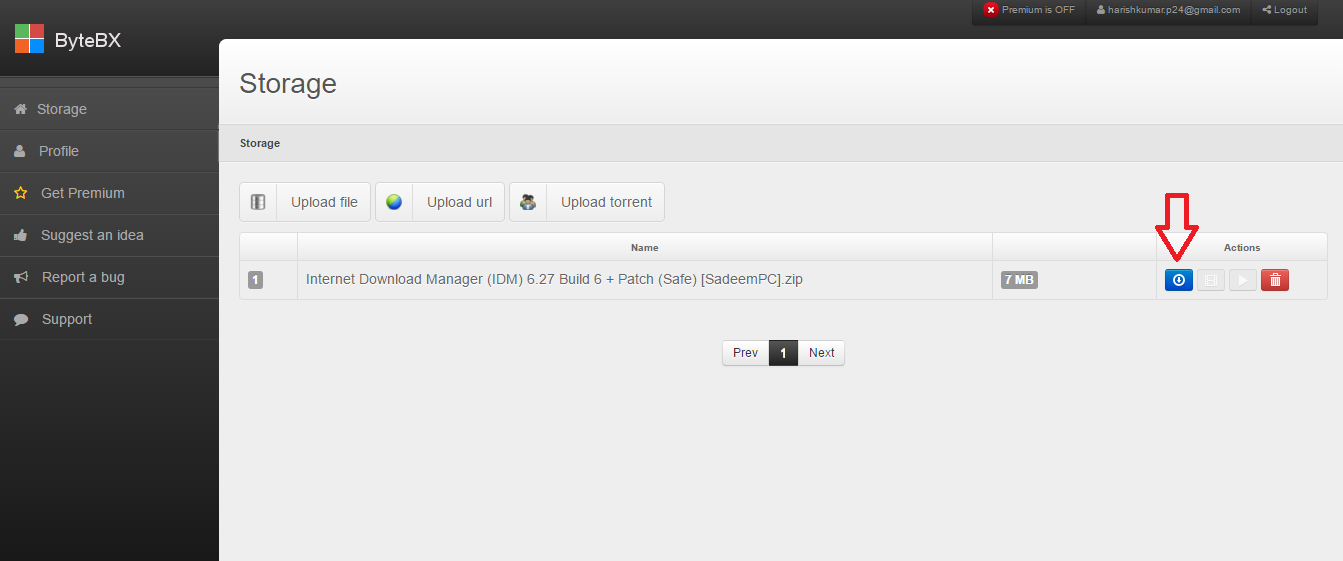 If you want higher speeds and higher storage then you need to upgrade to premium plans and enjoy unlimited speeds.
7. Furk.net
Furk.net is another which lets you download torrent file in IDM and the best part it has a free plan with the limitation of 1GB/day or 5GB/week. You need to have a code or signup with Facebook in order to get signup with the site. I recommend you to signup with Facebook.

Once you signed up, you will be shown a tab for BitTorrent where you need to add your torrent file from your computer and it will start caching and after that your file will be ready to download with IDM.
8. PutDrive
PutDrive is another good option to download torrents with IDM but has only premium plans and you can download files anonymously. So, no need to use a VPN for downloading as your IP will be masked already.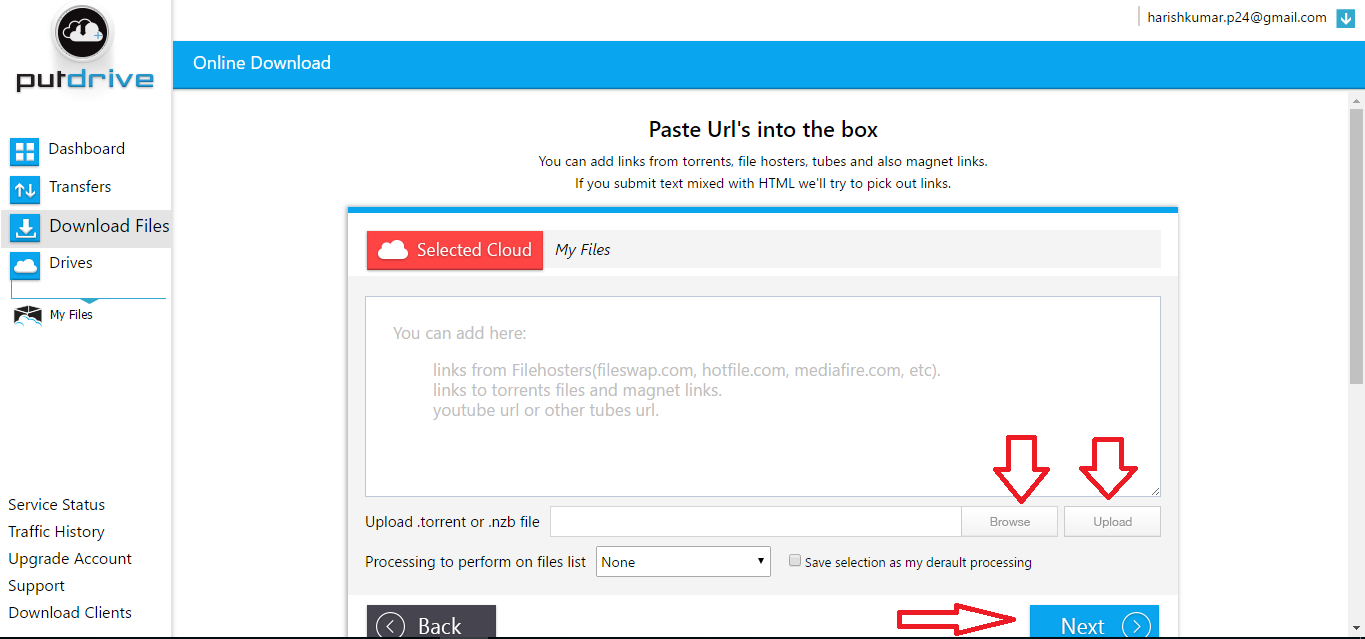 The interface is simple and provides lots of features and the basic premium plan will provide you with 100GB of storage. You need to sign up with an email and you will get an activation code, just enter it then you will be verified and presented with the following screen.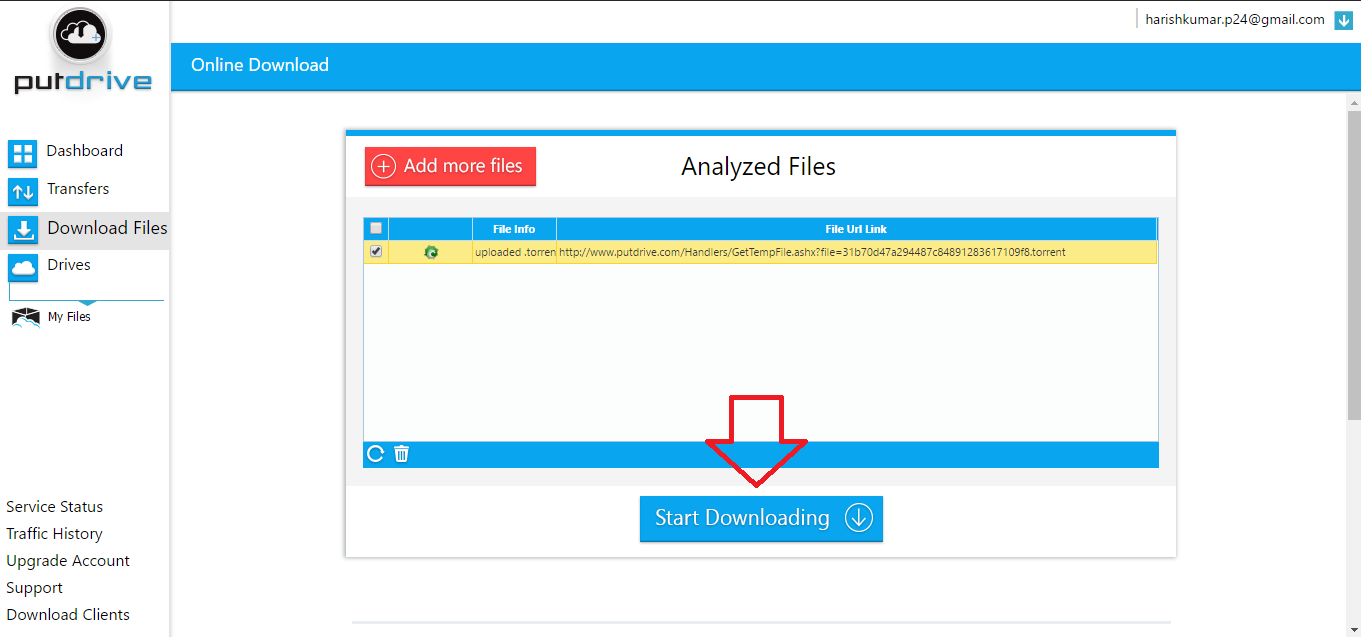 Just click on browse and select the torrent file from your computer and click on the Next button.
Now in the next screen, click on start downloading. Now your torrents will be downloaded with IDM.
9. TorrentHandler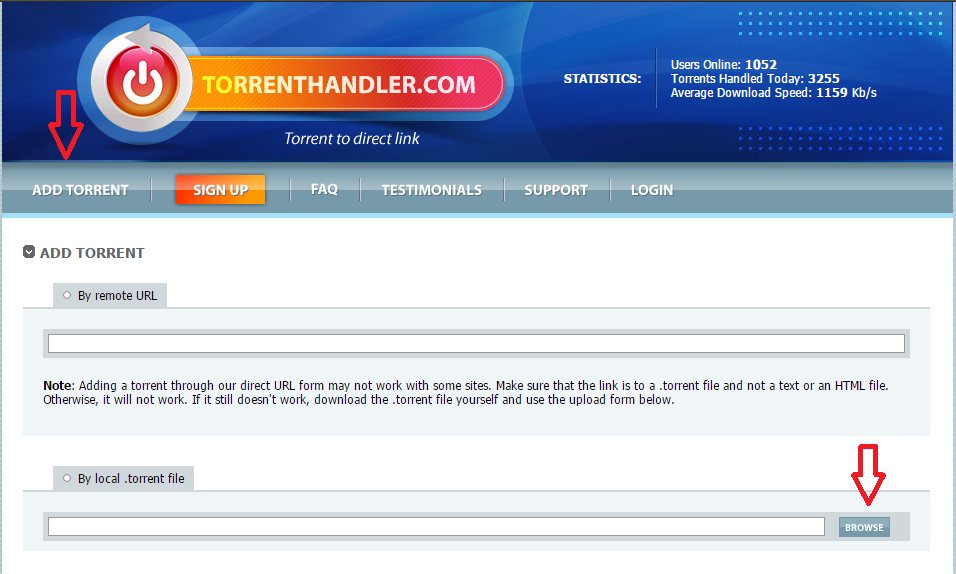 TorrentHandler is the site whose interface is not that great but it will make your work done. It has no free plan to try it, you need to choose one of the premium plans to get started.
Once you are on the homepage, just click on add torrent and you will be presented with a page as shown below. Click on browse and click on add torrent then your download will be started.
Update: TorrentHandler is not working
10. Torrents2Exe
Torrent2Exe is an interesting site that will convert your torrent file to a .exe file which will start downloading your torrent on your computer. You can also download their torrent client and add your torrent file using File -> Add File or drag and drop your .torrent file once your download gets completed. Click on a search-like an icon and your file will show in the downloaded folder.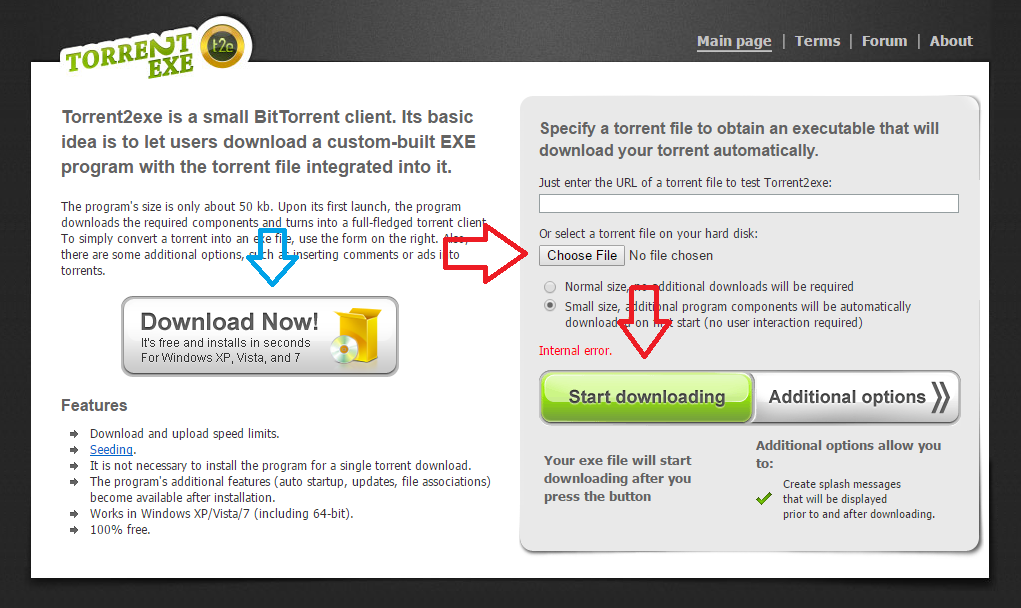 11. BRUZZY

Bruzzy is another site that is available only for some countries as of now. So, you need a VPN which is used to change the supported location of the site and a Google translates chrome extension which will translate the page to English.
The interface of Bruzzy is similar to Zbigz and the process will be the same as mentioned for Zbigz. It is easy for you to download torrents using IDM.
Update: Bruzzy is now Zbigz
12. PCloud – Only for Storage
PCloud is mentioned as a torrent download client in many sites but it has no torrent download facility. You need a torrent client to download your torrent files and select the downloaded files destination folder as a PCloud folder and your files will be synced.
This thing is mentioned in their official FAQ page. The reason to mention this here is to let people know the fact.