Instagram is one of the significant social e-commerce hubs. The user base of this social platform is a major factor that attributed it to attain this position. Currently, the platform has over 1 billion monthly active users. The platform is witnessing new users every day.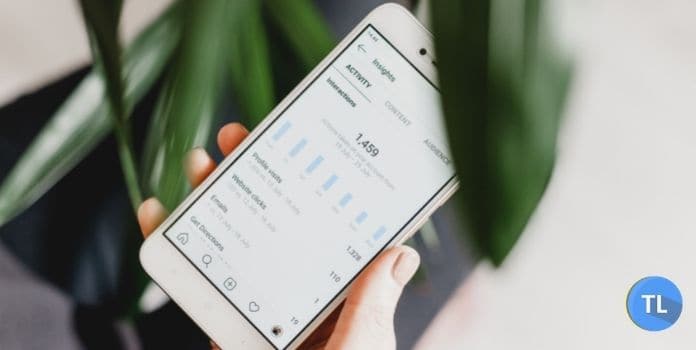 Since Instagram refines it with new features frequently, people are intrigued to be a part of this social application. The platform keeps on frequently updating according to the latest trends.
All such factors have helped Instagram to sustain its position as a leading social application. In this article, I will bring the elements that have made Instagram a perfect place for social e-commerce.
3 Ways to Use Instagram for Social E-Commerce
1. Eases Organic Reach
Today, brand awareness is a hugely important factor in social e-commerce. Only if a brand is familiar with people, will they come forward to take action. So, making the brand posts reach a vast audience is crucial for elevating brand awareness. So, boosting the organic reach of the posts is essential.
Instagram provides an easier way to improve the organic reach with minimal effort. If your posts get into the Explore Tab, chances are high for improving your brand awareness. So, to attain that, your posts should have gained better traction than usual.
Then Instagram will take the posts to the explore tab of the people who may find your post to be interesting. Thus, you can enhance the organic reach of your posts and get in touch with your target audience. Many B2C companies have reached great heights in their social e-commerce business after purchasing Tweet Photo service.
2. Give Importance To Story Ads
Many brands are having a steady growth in their business after choosing the story section for promotions. Instagram Stories are always known for their higher engagement.
The content that gets posted on the stories section has a higher engagement rate when compared with the standard posts. People prefer to check the stories section as soon as they log in to their Instagram accounts. So, brands can resort to story-ads as they have a better visibility rate than the usual posts.
Another notable factor is that the story ads can be attached with a call to action, which is an ideal tool for impulse marketing. TweetPhoto is an extraordinary service provider that can help brands craft intriguing story content and aids in generating leads. So, giving importance to the stories section is an excellent measure to earn a large number of leads and improve the conversion rate.
3. Go With The Suitable Influencer
Choosing Influencer Marketing is an effective social media marketing tactic. But, excelling in this marketing tactic is determined by various factors.
If you find and partner with an influencer from your same niche, reaching the target audience will become easier with time consumption. Else you may end up reaching the audience who may not be interested in buying your product. So, try to join hands with the influencers from your same niche so that you can maximize your brand reach and improve the conversion rate effortlessly.
Influencers also take advantage of the paid services to improve the follower base and the engagement rate of their posts. In TikTok, influencers use to buy real TikTok likes packages to strengthen their follower base. So, you can also persuade your influencer to subscribe to any of the paid services, which aid in maximizing the traffic to the posts.
Wrapping Up:
The above-given measures will work perfectly for social e-commerce brands to scale their brand on Instagram. The platform is anticipated to hold its place firmly as the major social application in the coming years.
Currently, there are speculations that Instagram is developing a ClubHouse-like audio feature. So, if such features get introduced, then it will fuel up the user base of Instagram further.