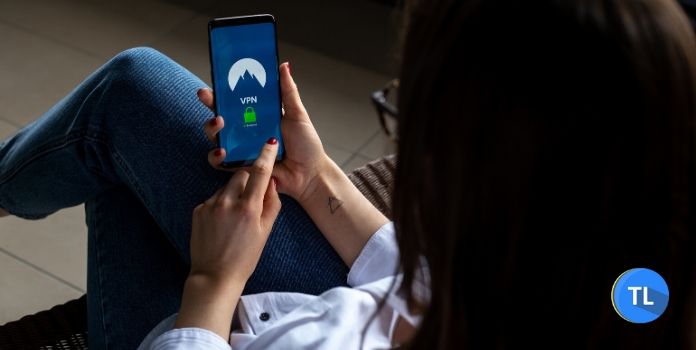 In this digitally working world, we find more and more involvement with digital devices every day. And as the usage of digital devices is increasing, so are the regular incidents of hacking, data prying, ransomware attacks, and so on.
But it is not possible to eliminate or reduce the usage of digital devices due to these threats. So why not boost up the security of our digital devices?
When it comes to the safety and security of our digital devices, apart from installing an antivirus, we should also consider using Virtual Private Network (VPN) software on our digital devices. Using a top VPN for windows will help you to stay anonymous, safe, and secure and also help you to protect your privacy.
Also Read: Download torrent file with IDM
Why VPN is Important?
You might be thinking that VPN software is required at commercial networks or at offices, but the truth is that even your home digital devices are not safe from the threats. Thus it has become imperative to use VPN for windows even on a home computer.
A top VPN helps to stay invisible and on the internet by encrypting all the data that your PC sends.
A VPN is a creation of private networks that work over public networks like the internet. This software is mainly used by corporations to secure and protect their sensitive and valuable data. VPN's are also used to access the data on a computer that is not physically on the same LAN. In addition to this, it is an effective way to secure and encrypt communication when you are using the untrusted public network.
VPN for windows help you to mask the IP address of your device so that you are invisible. In short, VPN software acts as a tunnel between your digital device and the websites.
Also Read: Fix Antimalware Service Executable on Windows 10
How to Connect VPN for Windows?
Now you know all about the importance of VPN software, but you might be guessing how to connect top VPN for windows. To use a VPN, both the network server as well as client needs VPN software. On the network provider's side, there is a Remote Access Server (RAS) that connects to the client's computer using a VPN. The RAS requires the client's device to provide valid credentials that it can use to authenticate the device. And this is called the first security layer of the VPN.
On the client's side, the computer or the digital device uses client software to maintain the connection with the VPN. The client software maintains a tunneled connection with the RAS as well as manages the encryption to secure connection.
Also Read: Best VPN of 2020
VPN will create a secure and encrypted connection between computers. Thus it helps the data remain safe from prying eyes. This enables the traffic between the PC, and the private server to remain unseen. With this, it is impossible to see or modify the traffic.
Looking at the above-mentioned benefits of top VPN, it is very important to select good VPN software. But it is quite difficult to choose a good VPN. So you must ask some of the critical questions before selecting VPN software. You need to see your requirements and then decide which VPN to go to. Not all VPNs are good, so it is important to install only the top VPN so that your privacy and security cannot be breached.
If you are concerned about the security as well as the privacy of your data as well as a digital device, it is imperative to go for a paid version of a VPN.
A top VPN provides some amazing benefits, which includes:
VPN can also be used to bypass different blocked websites
It facilitates anonymous browsing by hiding your device's IP address.
No matter if you own a big company or you work on your device at home, it is time to adopt a VPN software for your computer. Initially, it may feel a bit technical and too complicated to you, but adopting a VPN is pretty simple. Top VPN like NordVPN, PUREVPN, and Cyber Ghost is really easy to use. All you need to do is to click on connect or disconnect buttons.
So it's time to go unseeable on the internet by getting a VPN software now!