We are a generation cursed with issues like "slow internet", "low battery", "downloading error" and "still buffering". As technology is improving, almost every possible task we need to perform is connected to internet issues. This is the reason; choosing the internet is becoming an important task.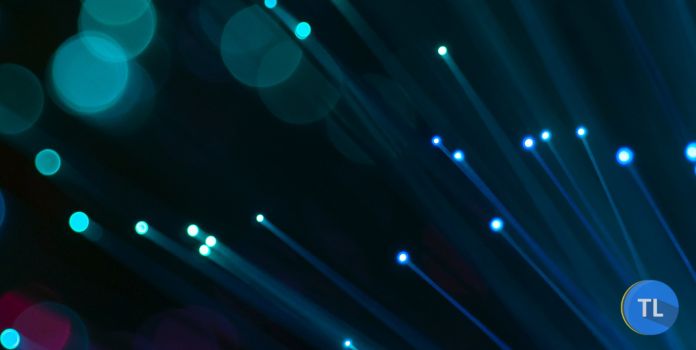 Big internet companies generally offer good download and upload speeds and other perks but they are quite expensive. On the contrary, if you end up choosing affordable internet, you will have to compromise with the speed, bandwidth, and connectivity issues.
Since choosing an internet is becoming a big task, there is also internet service providing companies like Grande Internet that are offering exclusive bundles that are not just affordable but also offer the best speed and connectivity. However, while choosing the internet bundle you need to keep the bandwidth, price, and internet speed in mind. These internet service-providing companies offer you a wide range of bundles so you only pay for what you are using.
If you are currently in the process of choosing your internet bundle, here is a quick overview of everything that you need to know before making this important decision.
How to Select the Internet Bundle According To Your Needs? 
While selecting the internet bundle for your home, you need to keep two things in mind. The first factor is the number of users and the second is the purpose of the internet. For instance, if you have a good internet bandwidth you will be able to support multiple users without feeling any connectivity or lag issue. 
Generally, browsing consumes minimal internet so even if you have multiple devices connected for browsing the internet, this will not affect the overall speed of the internet. For instance, if you generally watch a lot of Netflix or download a lot of stuff daily, this will eat up a lot of the bandwidth leaving the other devices high and dry.
For a simple estimate, you spend up to 1Mbps if you surf the internet, check your email, or just scroll through social media. On the contrary, streaming video consumes about 5-8 Mbps while online gaming and video conferencing consume around 1-4 Mbps. However, if you download large files, there is a high chance that you need a bandwidth of around 50 Mbps. 
What Is The Ideal Internet Speed? 
There is no hard and fast rule for internet speed as the ideal speed depends on the usage of the internet, the number of people using the internet, and the bandwidth consumption. For instance, if you use the internet mainly for video chat, attending online meetings, streaming video, or downloading movies, you will need a good speed. However, if you just want good internet for browsing and maybe some video streaming here are there, you do not need a lot of speed.
Similarly, if you live alone and have just one device connected, you do not need a lot of speed or bandwidth. On the contrary, if you live with a big family, have connected multiple devices or the internet usage is very diverse, then you will need an internet connection that offers the best speed.
For reference, here is a quick overview of speed requirements based on the number of users:
For just 1-2 users, you will need just a basic speed of 25Mbps. However, if you increase the number of users to 4, you will need an average speed of 100Mbps. Most families with 5 or more users opt for fast speed, which is considered to be 200Mbps. In case you have a bigger family with diverse internet usage, we recommend you upgrade to 500 Mbps or even 1000 Mbps if needed.
Quick Tips to Boost Your Internet Speed
No doubt selecting a good internet service provider and choosing your internet service bundle based on the use of the internet will solve the majority of your issues. However, sometimes infrastructure, hardware, and the way your internet connection is set up are not effective at all. This can not only reduce the speed but also affect your internet experience.
In case you face any issues regarding the internet speed, here are some simple tips that can help you improve the speed right away:
Reboot the device that you are using, it will help you clear out the device, offering an instant boost in speed.
Restart your router, as it will also help in improving the speed.
Use Ethernet cable for devices that allow wired connection.
Clear out the cache, close multiple tabs, and clear our apps that are running in the background.
Disconnect all the unnecessary devices that can be consuming a huge bandwidth.
Scan your device for any possible malware or virus.
Keep your apps, software, or drives on auto-update for enhanced user experience.
Get closer to the router for clear and improved signals.
Bottom Line
The above-mentioned tips are very effective and generally offer you good results. However, if you do not see any improvement, it is better to contact the customer service of your company. They will not only diagnose the issue but also offer your complete technical guidance for your internet speed-related issues.