No business, big or small, can hope to survive in the modern tech economy without building a robust presence on digital media. The reason is simple enough, the internet has taken over almost every aspect of our lives. From bill payments to ride booking to even entertainment, we rely on the internet for even the smallest of tasks.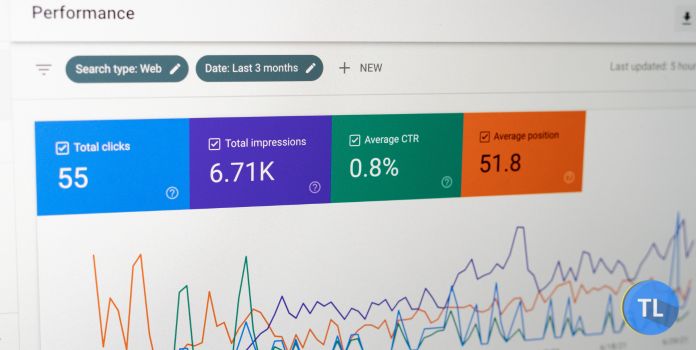 In the modern age, users rely solely on the Internet when conducting market research for potential purchases. Products that have been able to garner a large number of positive reviews online can increase their sales by many folds.
In addition to conducting mere market research online, consumers also spend Millions if not Billions of Dollars every year purchasing items directly from the internet. In short, in this day and age if your business has not been able to establish itself online you are most likely missing out on a huge share of the market.
But when it comes to digital marketing or building your own website for that purpose, garnering views is easier said than done. You have to conduct a concerted Search Engine Optimization (SEO) campaign on the on-page, off-page, and technical levels to ensure that your site remains visible to potential consumers.
If your website is not optimized and is not appearing in online searches, on the first search engine result page of Google's engine, you might as well not create a website in the first place.
Conducting and carrying out effective keyword research is one of the most fundamental aspects of a successful web campaign. And several online tools can help you with keyword research.
But before we jump onto a discussion about three of the top tools you can deploy in this regard we must clarify one very important thing first.
No one can hope to conduct an effective SEO strategy or research keywords using an obsolete or slug-paced internet connection. A connection that constantly keeps on lagging is bound to frustrate your attempts at trying to execute your strategy. For this reason, it is important to upgrade your connection to a more reliable service like Spectrum Internet.
In addition to providing lightning-fast speeds the provider also ensures consistency and reliability. Now onto the three tools that can help you conduct efficient keyword research.
1. Answer the Public
Answer the public is one of the most unique keyword tools available online. Just go to the website, of the same name, enter the name of the topic or theme you want to research and the tools will create an extensive and interactive dashboard listing potential keywords.
In addition to merely pointing out keywords, answer the Public, does something that few keyword research tools have been able to do, create context. The tools create an interactive map of the propositions, compositions, and even the question statements people are using to research a certain topic on the internet.
So not only will the tool help you understand which keywords are being used, but it will also help you grasp the intent behind their usage.
And the best part, the tool offers every one three free keyword searches every day, so you can try it out right away. If you want unlimited searches, you will have to pay up.
2. Keywords Everywhere
Keywords Everywhere is perhaps the most popular keyword extension available on the internet. The extension is available for all major browsers including Google Chrome and Firefox. Once installed the extension embeds itself into your browser.
Now, every search you conduct on Google will contain a Keywords Everywhere tab which will make customized keyword suggestions based on your search term.
In addition to suggesting long-tail and short-tail keywords the tool also provides other important information like the authority of the links that are ranking for these keywords.
Up until recently, the extension was available to everyone completely free of charge, though the developers have now started charging for some of the tool's functionalities. But trust us, the tool is worth every penny of the small fees being charged by the creators.
3. Ahref
First thing first, unlike the other two tools mentioned in the list AHREF is not free. You will have to pay a hefty amount per month to access the tool and take advantage of the several functionalities it offers. Having said this, it is important to mention that AHREF is without an ounce of doubt the most effective SEO tool available in the market.
Apart from keyword research, the tool provides other key functions such as the ability to conduct site audits, explore content, and even research for backlinks.
The keyword research aspect of the tool is fairly advanced. Just write the name of the topic and the theme in the tool's search bar and the tool will create a dashboard containing an ordered list of all major keyword variants.
It will also mention the score, difficulty, and volumes of these keywords and make suggestions about the type of content ranking against these keywords.
Final Thoughts
Effective keyword research is one of the central pillars of any successful on-page SEO strategy. Goof keyword research can make or break your site's ranking. This is why it is important to deploy efficient tools like the ones mentioned in this blog to carry out this task with the care it deserves.