This is internet age where almost everything is done online which includes shopping, bookings, banking etc.
Apart from shopping and other things, we usually book flight, train, cab online. But you can also book bus tickets online.
Yes, most people don't book bus tickets as they are easily available.
Now, let me tell you a situation where you need to go home on an urgent work or its festival time. So such case you rarely find buses availability, Right?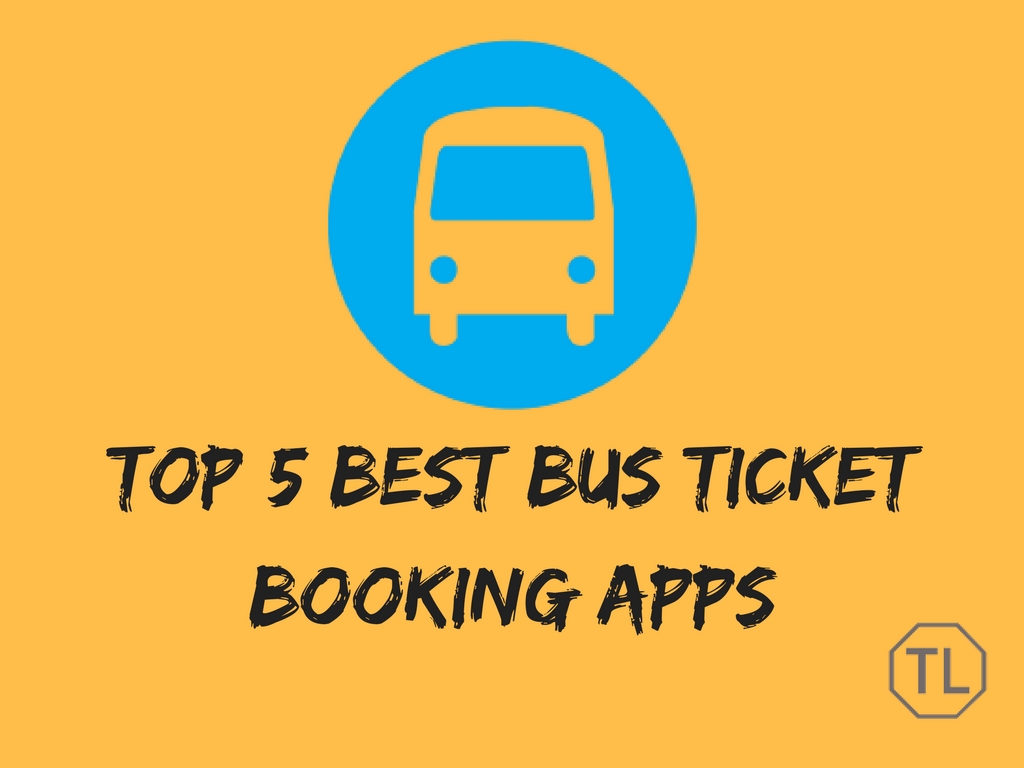 All this happens because most people do book their tickets online and they don't have to worry about buses availability.
No, you don't need to visit a website to do your booking. There are many bus ticket booking apps available online which are available at anytime.
Also read: Best USB encryption softwares
Let me tell you the top 5 best bus ticket booking apps which will help you save time and make your booking easy.
1. RedBus
RedBus is the best and most popular app in our list which is used a Millions of users. booking in RedBus is really easy. You just need to select From, To, and Date of journey, then you will need to select time then pay and boo your ticket. It's that easy and the best thing is RedBus offers various RedBus coupons through which you can get huge discounts.
By using RedBus, you not only book bus tickets but also hotels in that location. You just need to select hotel and book. Your bus ticket and hotel will be booked and you just need to relax.
2. AbhiBus
AbhiBus is another popular app which offers bus bookings from private and government buses like APSTC, TSRTC etc.
You just need to select To, From and Date of Journey and then you will be shown with the list of buses. You need to select a bus according to your timings and book your bus ticket.
AbhiBus is really good at offers huge coupons and cashback. Abhibus has a cool feature called AbhiCash. You will get Rs. 500 AbhiCash in your AbhhiCash for new users.
You can load cash in AbhiCash or all the cash back you get from bus ticket booking are loaded in AbhiCash as promotional balance. You can use your some of promotional balance to book bus tickets. It is cool right?
3. MakeMyTrip
MakeMyTrip is a one-stop solution for all kinds of bookings such as Flights, Hotels, Holidays, Rails, Bus. MakeMyTrip is really very popular app which mostly used for Flight, Hotel and Rail booking but you can even book bus with MakeMyTrip App but it only provide private
MakeMyTrip is really very popular app which mostly used for Flight, Hotel and Rail booking but you can even book bus with MakeMyTrip App but it only provide private providers not government providers.
4. ClearTrip
Cleartrip is a best app which helps you book bus, train and flight tickets. You can also book Hotels and plan trips.
ClearTrip app has many useful features such as Train Calender, Live train status, Train Schedule and PNR status for trains.
It is the most popular booking app with the huge user base and easy to use interface.
5. Paytm
PayTm is a multi-purpose app which has tons of built in features. PayTm is a very popular app in various categories such as mobile recharge, movie tickets booking, paying bills etc.
You can even book your bus tickets using PayTm. As PayTm has wallet though which you can load money or all the promotional cashback you get can be also used to book your bus.
PayTm offers various offers on bus ticket bookings, so you can take advantage of it and save your money. You can pay offline merchants using PayTm by just scanning their QR code. So, PayTm is a very useful app with built-in features most people use daily.