The usage of internet is growing with the increase of the internet users. We browse many sites on internet and most of the current users search and use internet for entertainment purpose.
There are many sites out there which can offer movies, serials and what not provides handful of entertainment.
But wait have you ever came across sites which show a message "The content is not available in your country" or any such kind of message while viewing the site? 
If answer is "YES" then this post is exclusively for you.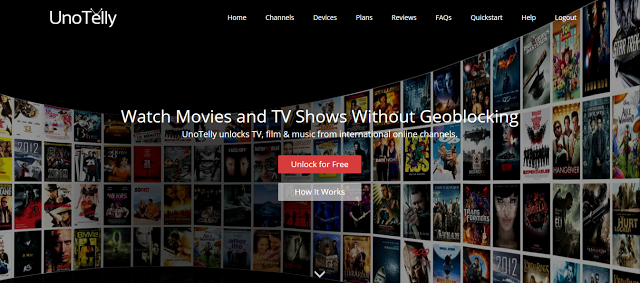 There are many sites such as Netflix, Hulu and many other which restricts their content such as movies, serials and other stuff to be viewable only by certain countries such as US, UK, Canada and other.
We won't be able be able to access content of such websites if you don't belong to their supported countries list.
So the question arises here is how to access such kind of sites which impose Geo restrictions?
I will solve all questions in your mind but before that you need to learn some things which will be very useful to handle the websites which impose geo restrictions.
Trust me I won't waste your time with unnecessary stuff. Be patient and try to read complete post. What I'm going to cover in this post is about UnoTelly which offers UnoDNS and UnoVPN services, also some concepts associated with them. So let's start.

What is UnoDNS?
As you know in order to access websites we need to enter site URL. Each website is associated with an IP (Internet Protocol) address. This IP address is used to locate a domain on internet.
Not only for websites, each device which is connected to internet will have an IP address of associated with their location. This IP address will change with the change of location.
Now when you visit websites such as Netflix, Hulu, and BBC Iplayer your device such as computer, mobile or table IP address is identified by this websites and as we know these website impose Geo restrictions. So when they identify your IP address which belongs to a unsupported location then they will restrict to view their content.
To remove such restrictions we need to bypass and access the content of such sites, we need to use UnoDNS.
UnoDNS is basically a DNS service but not a VPN service which has a capability to bypass the Geo restrictions by providing local IP address of their supported countries.
Here UnoTelly is transparently creating a network tunnel from your location to our servers.
Any data not directly related to our supported media content is untouched by UnoTelly and is forwarded directly to the Root Name Servers.
Why to choose UnDNS?
UnoDNS helps you to unblock whopping 370+ channels. You can find the list of channels and access those channels. Before that you need to register with UnoTelly and you will get 8 days free access to UnoTelly Gold plan and after that you need to pay to use.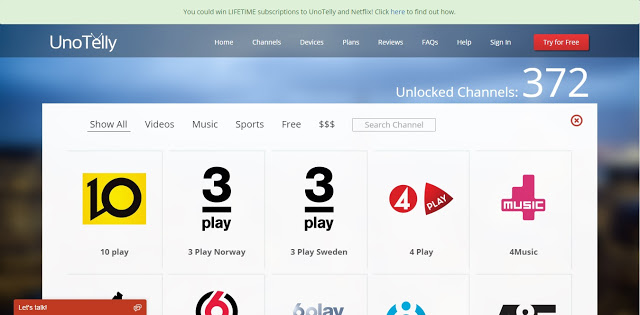 There are two plans to choose from, Premium plan and Gold plan. Just choose a plan and enjoy watching any kind of websites without restrictions.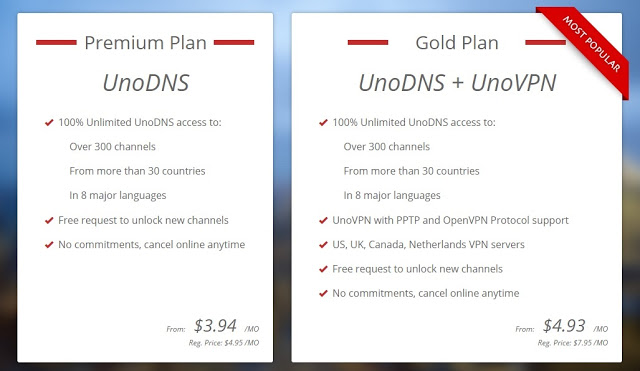 UnoDNS supports all kind of devices and imposes no bandwidth cap with 100 Mbps connection speed. So you won't experience slow access or slow streaming of channels.
So, UnoDNS never slows your internet speed with its powerful algorithm and Zero speed-loss feature.
To use UnoDNS you need to setup your device with the UnoDNS provided DNS and you will find setup guides for all kind of devices. Just go across those guides and enjoy their service.
The difference between traditional VPN services and UnoDNS is there is no middle-man so there is fast response.
It also has a unique feature called UnoDNS Dynamo that lets our users switch between channels regions. For example, with a US Netflix account, you will be able to stream from any of the 10 regions of Netflix available.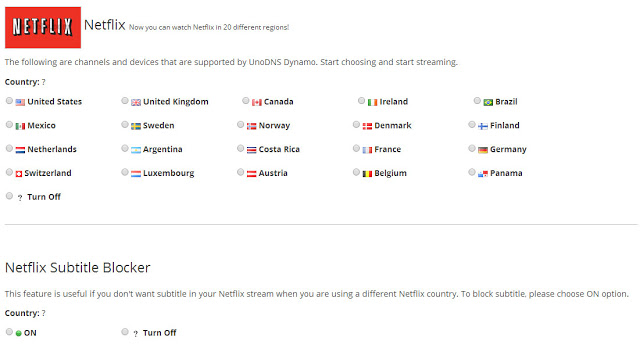 UnoDNS Dynamo can be used to switch between different Netflix regions for a better selection of titles.
What is UnoVPN?
A VPN (Virtulal Private Network) is a remote network of computers linked together over the internet. It allows for a secure browsing experience because it encrypts all of your data as it goes through a private network. This means websites
won't be able to see your IP address and you can access all of their content regardless if it is geo-blocked.
The basic difference between UnoDNS and UnoVPN is UnoVPN is on all the time so all of your internet traffic will be going through this network. It is designed for users who frequently travel or access our service under networks that block DNS services.
UnoDNS is used for accessing all the channels with hi-speed and UnoDNS is most preferred and much faster than UnoVPN but both of the services have their own features and advantages.
Conclusion:
Now here the post is going the end with some final words. UnoTelly is a best website which offers two best services which are UnoDNS and UnoVPN. These services are mostly recommended to the users who want to access Geo blocked websites. You can try UnoTelly Gold plan for 8 days and decide a plan to buy. According to me the Gold plan is most recommended.