Great ideas can make a big difference. It can even shape the future. However, many ideas remain unrecognized and forgotten, all because they didn't engage the audience or capture their minds and hearts. And this is where effective presentations come in.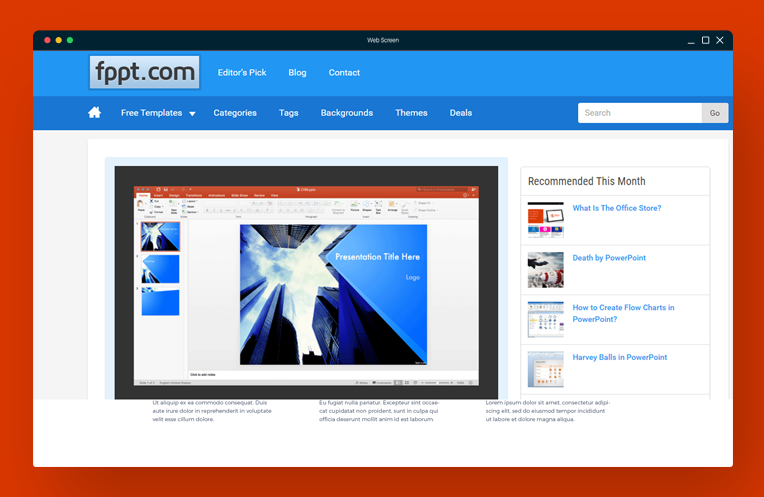 An impressive and effective presentation can mean the difference between your idea going big and it being a flop.
To achieve success in your presentation, however, you have to employ techniques that memorable public speakers and presentation professionals themselves use. This, however, takes up a lot of time to learn and to apply, time that you don't always have. So, if all else fails, you can use one of their best-kept secret—templates.
Use Templates for Your Presentations
Yes, you heard that right. Even professionals themselves use templates for their presentations. Today, there are many templates available to download online, to add to the templates that are already available through the applications themselves.
However, the problem with many of these templates is they don't come free, or cheap, for that matter. Many sites that offer high-quality presentation templates often require that you subscribe or pay a certain fee per download. Good thing there's Free PowerPoint Templates.
FPPT.com is a resource for everyone in need of a professional-looking, high-quality presentation template. Whether it is for educational, commercial, or personal use, FPPT offers an ever-growing collection of templates, themes, and backgrounds specially designed for PowerPoint.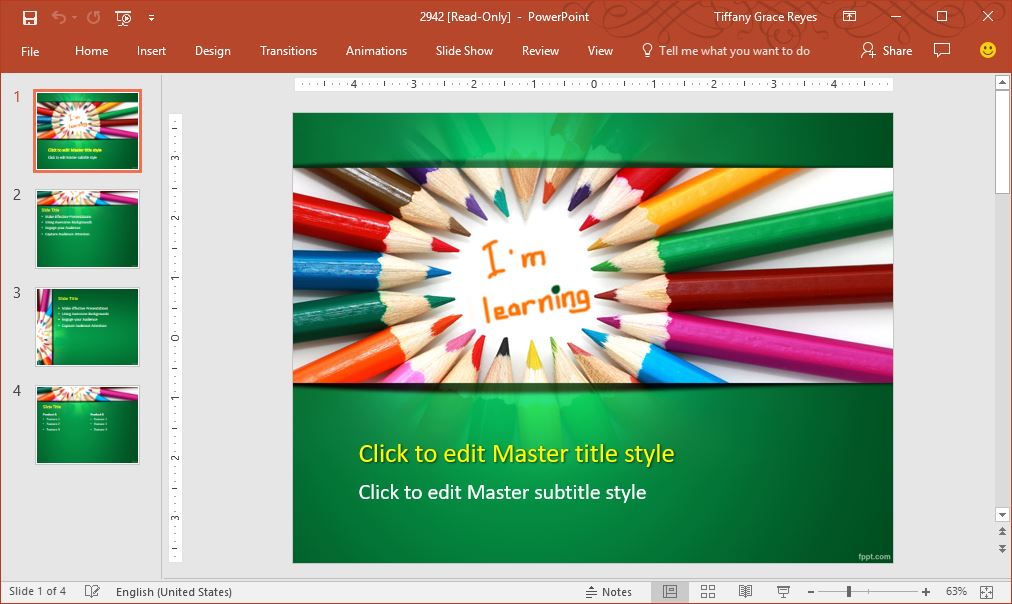 Free PowerPoint Templates for Your Next Big Idea
FPPT (Free PowerPoint Templates) houses thousands of templates for your every need, so you can finally bring your idea from the drawing board to your intended audience, whether they are potential investors, stakeholders thought leaders or consumers. For example, FPPT has a New Idea PowerPoint Template, which is perfect for helping bring any of your new ideas to life. This template has a sophisticated, minimalist design that will drive attention straight to your idea. This template is perfect for presentations regarding green initiatives, which is great if you're an environmentally conscious startup about to pitch your business plan or product proposal to an investor.
Aside from this template, there are hundreds of more templates perfect for the corporate or business setting so you can impress your intended audience and rake in growth, investments, or sales for your company.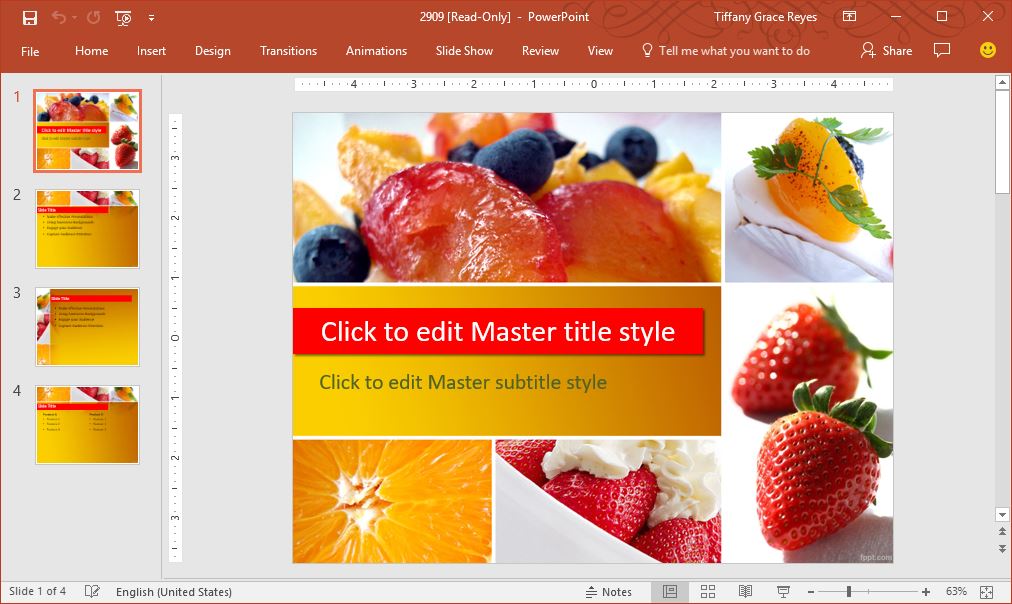 Easily Create Any Presentation with FPPT Templates
FPPT templates allow you to easily create a complete presentation in half the time it takes for you to make one from scratch. The templates are easy to navigate and easy to use. The templates typically come with three or more slides, even a completed presentation outline, so you basically just need to insert your information needed on the slides. This way, you are guided as you create your presentation from the title slide to the very last one.
Whether you're a beginner or a presentation pro, you can find that FPPT templates allow you to create stunning presentations each time. Aside from the outline, the templates also come with predesigned slides that already complement any layout or format that you generate or create from PowerPoint.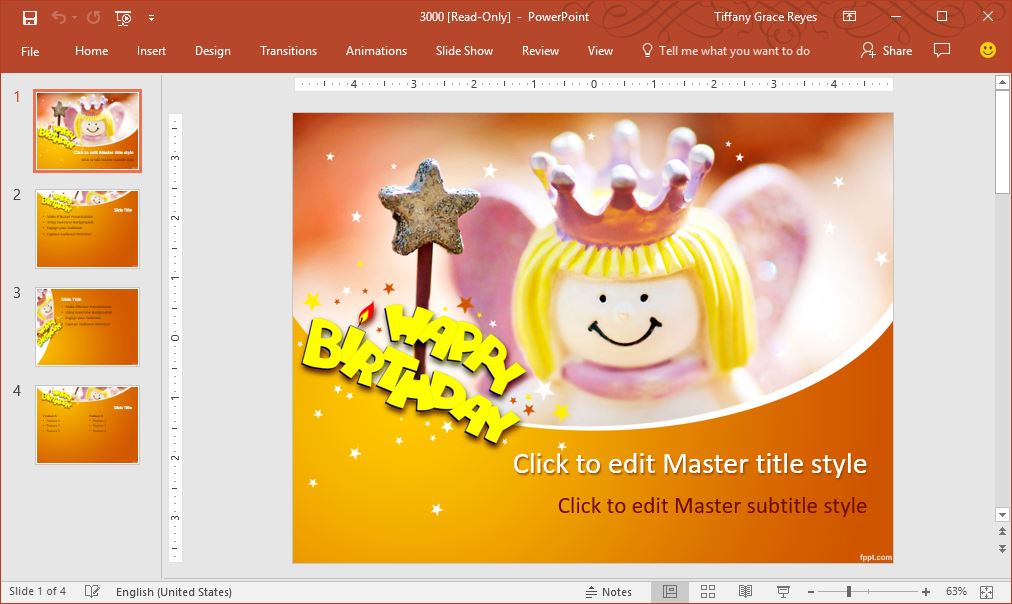 To further add more elegance to your slides, you can also insert shapes and objects. For showcasing your big idea or for brainstorming, you can even add shape templates from FPPT, such as the light bulb shapes for PowerPoint. The layouts themselves are designed to provide enough space for these without crowding out your slide. You can even add your company logo to selected slides, such as the title slide, for branding, and it wouldn't affect the look of the presentation. Instead, it can even enhance it so your deck looks polished and brand-oriented.
Presentation templates provided by FPPT are fully compatible with major versions of Microsoft PowerPoint, including the most recent versions of PowerPoint 2016, as well as other past versions of PowerPoint 2013, 2010 and 2007. Furthermore, PowerPoint templates can be imported into other presentation tools such as Keynote, OpenOffice or even combined with Google Slides themes for presenting in the cloud.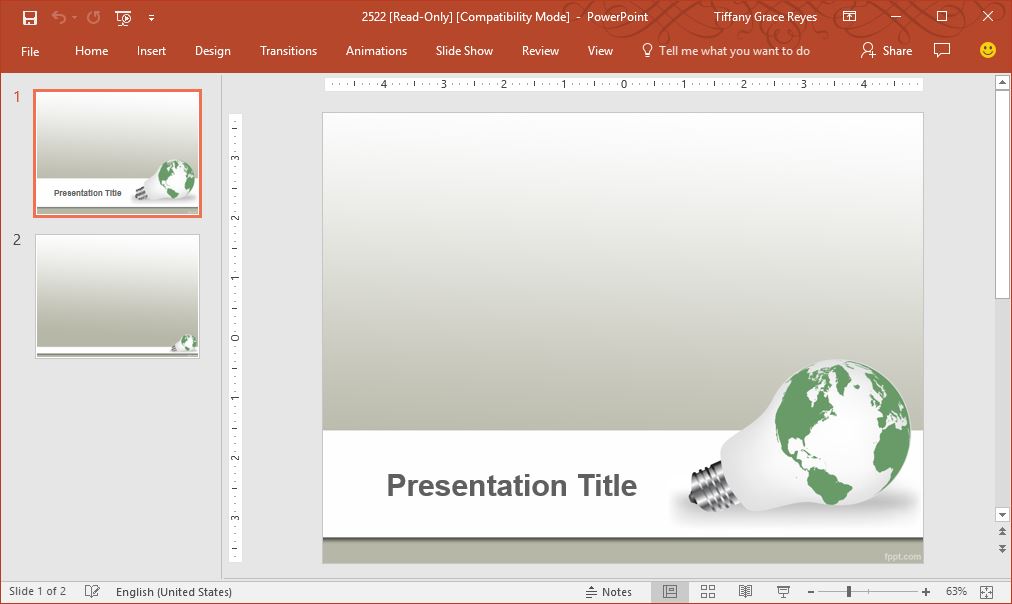 Collaborate with Your Team and Create Slideshows Online
Since the FPPT templates are compatible with all versions of PowerPoint, you can also upload your selected template to OneDrive. This way, you can easily access the template anytime you need it, even if you're not on your computer. You can whip out your smartphone, or any other mobile device so you can be productive even if you're on the road.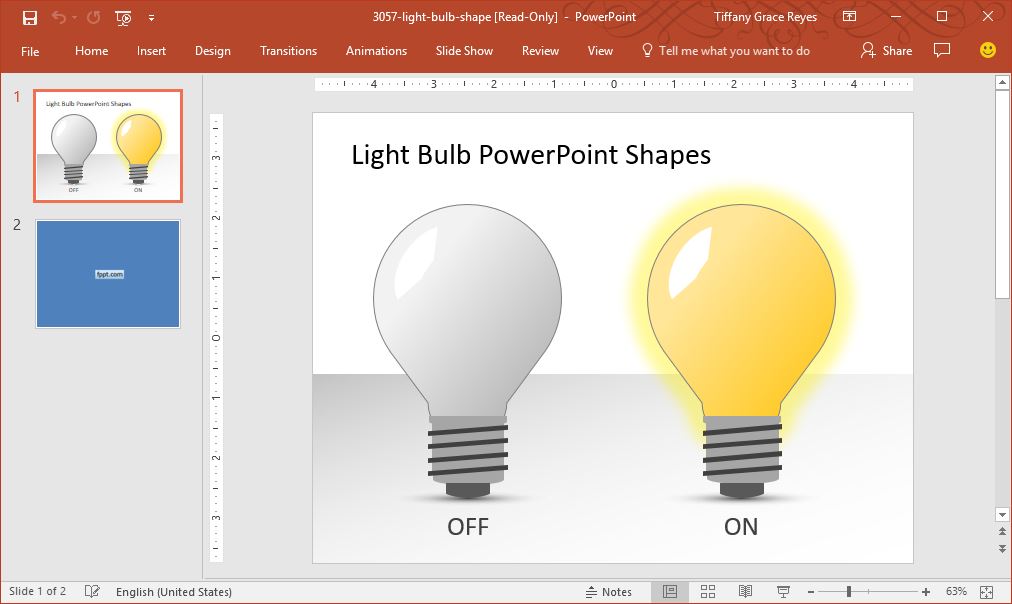 You can also work with a team remotely because PowerPoint makes collaboration easy. You can even view your team's progress as you work on completing your presentations slide after slide. You can also send your finished presentation easily via email, or share it online by sending your audience a link for easy viewing.
Go ahead and get started with your own presentation by trying out any of the thousands of free templates available at FPPT.com.